TABLE OF CONTENTS:
STRATEGIES TO INCREASE SALES:
INFLUENCER MARKETING

NFLUENCER INTERVIEW'S
SPONSORSHIPS
MAKING INFLUENCER'S OUR AFFILIATES

GUEST POSTING / COLLABORATIONS
CONTEST'S

TAG TO WIN CONTEST
SHARE TO WIN CONTEST
FOLLOW TO WIN CONTEST

COMPETITION/QUIZZES
SHARER'S OUTREACH
EXCLUSIVE CROSS SELLS
GAMIFY – RUN SUCH INTERACTIVE CAMPAIGN: (USER GENERATED CONTENT)
HAVE BRANDED HASTAG'S
BRAND ADVOCATES:
CREATE A COMMUNITY
STRATEGIES TO INCREASE ENGAGEMENT
VOTE TO WIN ( Like Instagram poll) – WITH GIVEAWAY
ENGAGE TO WIN CONTEST:
PHOTO CAPTION CONTEST:
PLAY A GAME TO WIN CONTEST : (BIG BRANDS)
GET THEIR ATTENTION STRATEGY
ENGAGEMENT MARKETING
CHANNELING :
TOOLS USED
Let's get started!
STRATEGIES TO INCREASE SALES
Tip : Influencers use #sponsored . So that way we can identify influencers in our niche
SOCIAL OUTREACH / INFLUENCER MARKETING
Influential people who have alot of your target audience as their followers.
Ask them if they are interested in your content – IF YES THEY WILL SHARE ( Dont ask to share)
Make a list of 50 influencers
Ask for their feedback
Notify that u have mentioned them as a source in the content
INFLUENCER INTERVIEW :
Try requesting an influencer for an interview . If done, make a blog/ Video/ Audio of it n Influencers would share them.
TOOLS :

Tap influence
FAME bit
HYPR
SPONSORSHIPS
Find a blog/ Podcast/YouTube channel to sponsor.
They can be small but a focused n engaged audience.
They must promise some metrics ( Views / Reads )
Gives more exposure n opportunity for sales.
MAKE INFLUENCERS YOUR AFFILIATES:
Target micro influencers
Make sure their personality aligns with the brand's personality.
Engagement rate should be 4-8 percent.
GUEST POSTINGS/ TAKEOVERS – COLLABORATION.
You go and post / make video stories in other people ( Influencer or Competitors) Page
In return you let them do the same at your page.
The one with attractive content/ Video strives and gets the most advantage.
TAG TO WIN CONTEST :
Share a post with " FREE GIVEAWAY" header
TWO WAYS:

Say Tag 3 friends to get a chance to win " Something of value" (1K atleast)
More people you tag → More chances of winning cakes ( People you want to share your cake with)

Tell them the date and time when the giveaway ends
FOLLOW TO WIN CONTEST
Like and follow the page → to win so and so
Once we gain 100 followers → we give one of you ½ Kg cake for free!
SHARE TO WIN GIVEAWAY CONTEST
Giveaway something of worth 1K -2K worth.
Share to stories n get a chance to win.
A wedding company gave away a free wedding worth $ 13K for this.
Tell them.the date and time when the giveaway ends.
COMPETITION / QUIZZES
To increase followers – create Competition/ quizzes based on a specific hashtag
Involve influencers in it – their followers will follow.
SHARERS OUTREACH :
go to twitter and find people who recently shared content in "your niche"
Reach out to them
EXCLUSIVE CROSS SELLS
When u have a product that is exclusively only sold when we buy another Product
Makes it look scarce and rare.
GAMIFY – RUN SUCH INTERACTIVE CAMPAIGN:
(USER GENERATED CONTENT)
Posting pictures with employees/ with things / Dares – Photo with product with hashtag
Adobe asked their user to create DnD monsters ( Trending)
If they complete – they win a GIVEAWAY – tickets to games – Something worth around 5K
HAVE A BRANDED HASHTAG
Helps audience associate themselves with the business
Improves brand visibility.
BRAND ADVOCATES:
Instead of trying to gain new customers – Use your old customers. Brand advocates are fans who already share you content and are 82% more likely to share your content.
Find people who are already sharing your content ( Fans)
what motivates them?

Solve problems? Get offers? Give them that

CREATE A PLAN FOR THEM:

Promoter of the week: ( Implies we need to create 3- 6 posts per week)

Give rewards to promoter of the week ( ½ Kg for free)

Create a group for brand advocates :

Purpose: Brand advocates get offers than normal audience won't.
Remember to give them freedom to share whatever content they want.
Imagine our brand advocates to be representation of our target audience n we can get feedbacks and ideas from them
N they share our content for free

REACH OUT TO THEM:

Reply to comments, messages
Reshare their photos
CREATE A COMMUNITY:
Facebook groups /Group forums and chats
This is done so that they can ask their queries and doubts and their customized requests

This will promote people to talk and request offers
We can serve our audience well and they can interact with the brand easily.
---
VOTE TO WIN ( Like Instagram poll) – WITH GIVEAWAY
Give them 4 choices or let them answer a question
Which cake do you like the most? And what offer would u want for ½ Kg?
One lucky winner would be chosen from the comments and given the cake.
ENGAGE TO WIN CONTEST:
Share a post with " FREE GIVE AWAY" Header
Say → Follow and comment "XBrand nameX offer" to get a chance to win something of value
Tell them the date n time when the giveaway ends.
PHOTO CAPTION CONTEST:
Share a funny/ admirable/ Commentable photo : Ask them " Caption this → To improve engagement"
The best caption would be featured in your story.
PLAY A GAME TO WIN CONTEST : (BIG BRANDS)
Comment " Phrase" continuously without interruption in succession
The one with the greatest number of successive comments → win the contest
Winners will get a week/month/year full of free food/ service
---
GET THEIR ATTENTION STRATEGY
.Find help seekers (fitness niche)
Influencer Commenters
Influencer Comment tagged people
Go to the #
.Get their attention
Liking 3 posts and maybe commenting on the photo?
(# tags or commenters) start a genuine comment conversation ( 10 per day)
Make them follow you
Attractive profile (Get a theme)
Compulsively beautiful n resourceful profile ( Content Strategy)
Awe them – Help them – Keep them
(Content Strategy)
Back to back tips?
Show Authority
Emotional stories (Virality)
In crowd- Attack a common enemy
ENGAGEMENT MARKETING
Personal message your followers
Use bots to follow/like and engage with potential audience
JOIN/CREATE A COMMUNITY
Join facebook groups and groups forums across various platforms
*DON'T SPAM THEM*
Help them and gently tell them about your brand and why it's the best

10) CHANNELING – YOU TUBE TO SOCIAL MEDIA FLOW
Think of your video to be a funnel
Grab attention (Thumbnail) :
People need to stop scrolling when they look at your content.
( Pain points as Questions on banner or use big emojis)

Keep their attention + Understand them
You have 10 seconds get attention n Assure them their expectations would be satisfied
( Understand why they are watching the video – Problem they have?)
State it as a question at the start of the video
And maybe a emotional story they could relate it with.
Provide value
Give as much value as possible ( From research n whatnot)
Gain their trust.
Pitch your product
Make sure your product ties in with the problem
Don't go into too much details
---
PINTEREST SHOP THE LOOK TOOL:
With pinterests shop the look tool → One can find similar products and if u are an e-commerce store- You need to get on this immediately!
FACEBOOK LIVE :
Showcase your products live and viewers can buy through screenshots.
INSTAGRAM SHOPPABLE POSTS:
Use this feature of Instagram as it is the number one revenue generating machine.
TRY USING IGTV:
If your brand can show off their products in a video, use IGTV
They even have collections features .
TRY SNAPCHATS COLLECTION ADS:
it's said to have 5x more engagement.
PINTEREST MARKETING
PROMOTE THROUGH REDDIT
---
AUTHOR SECTION :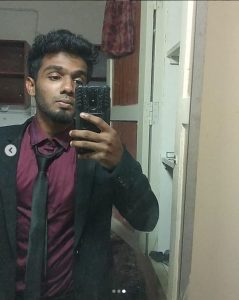 Written by Sai Subramaniam
Sai has over 4 years experience in digital marketing and SEO working with over 20 companies to build their online presence. He created digital hope to share important news, updates and strategies related to digital marketing and SEO. Explore the SEO content writing course to get a good grasp on ON SITE SEO and Content writing
RELATED BLOGS