Template: Addition of links
Subject: Quick question

Hi [First Name],

I was looking for some information on [Topic] today, when I came across your excellent [Name of Page].

It was super helpful! Thank you.

I especially liked [Personalized Sentence or two].

Anyway, I realized that I recently published a page about [Related Topic]: [URL].

It's [Brief Description].

It might make a nice addition under the [Section Name] of your page.

Anyway, thanks again for all of the excellent resources. And have an awesome week!

Talk Soon,
[Your Name]

---
BRAND AWARENESS/ RELATIONSHIP BUILDING METHOD'S:
(Might lead to some links)
Getting in the radar: engaging with the people in community – could get yourself a link eventually.
M) BLOG COMMENTING :
Blog commenting helps us build a relationship with the bloggers in our niche. And also get some no follow links.
Eventually after few weeks/ months, they might link to us.
M) Q/A SITES ( Quora)
When we solve people's problems and then we link back to our website : It'll be no follow but it'll drive traffic and much more.
M) FEATURE IN NEWSLETTER:
Getting yourself featured in newsletter : would increase awareness and eventually links.
M) CREATE A RSS FEED PAGE :
Imagine having an RSS feed page :
When you have a huge audience base (Leads), you'll slowly start getting backlinks
M) FORUM POSTINGS / NICHE COMMUNITIES:
Take part in forum discussions!
Put out links if relevant to add to the conversations!
M) SCOOP.IT PAGES:
Scoop it is a place where people go to curate content
Find a scoop it page with alot of views : and then submit your article to the page admin.
Might lead to shares.
Might get posted in a website along with your internal links.
M) CREATE PODCASTS:
Having a podcast can do you many good!
You can get a highly authoritative link from " Top podcasts in this niche"
Gives you a new platform to increase awareness and conduct interviews and whatnot.
M) SLIDESHARE:
If you have an amazing slide deck, submit it to SlideShare.
You might get a no follow link : But it just increases exposure! More website visits.
M) GIVE TALKS IN MEETUPS:
This would get you contacts
Increase your brand awareness
Now start networking with the other blogger's

Sharing their posts with review
Commenting and engaging on social media.
---
LOW QUALITY LINKS [EASY LINKS]
M) PROFILE LINKS:
If you create a profile in a niche related website, sometimes they let you have links in them
EXAMPLE WEBSITES:
disqus.com
soundcloud.com
en.gravatar.com
issuu.com
goodreads.com
moz.com
dead.net/
armorgames.com/
antionline.com/
w3.org/accounts/request
maptia.com/
feedbooks.com/
uniquethis.com/
M) TESTIMONIALS:
If you write a niche related product/ service a genuine brief testimonial, it would be featured on their website with your name linked to your website.

M) DISCOUNTS:
There might be pages with topics " local business discounts" or something of that sort ( Student/ teacher/ niche targeted discounts)
You can get easy links in them → Just have a discount and reach out to them.
M) CURRICULUM LINKS
Reach out to universities and let them know about your expertise : offer to help in someway
Maybe edit their curriculum
Create a very useful resource and cite your website as a resource in their website.
M) BADGES:
If you can give out badges to your customers ( That they can embed in their page : Include a link back to your awards page)
Works if you have educational content!

M) BLOGGER REVIEW:
This is basically asking a blogger to review our site. They could link back.

M) BLOG DIRECTORIES:
(GENERAL / NICHE DIRECTORIES)
Submit your blog and the posts in blog directories
M) ASK CUSTOMERS / FANS:
If someone emails you or reaches out to you about how great your blog is, ask them to write about their experience in their blog or something.

M) SPONSOR EVENTS/ VENUES:
Sponsoring an event usually gets you a link from that event page!
ADVANCED:
M) LIST OF LINKER'S:
Have a list of linker's who had previously linked to you.
Build relationships with a small group of them.
M) CROWD SOURCED POSTS:
If you get an invite for a crowd sourcing post, do it! It barely takes a few mins to give them your write-up.
M) START A PETITION:
If the petition becomes big – you'll get newspaper coverage
M) MICROSITES:
( Very doubtful)
If you create an entire website about a single topic : People would link to it like crazy?
Create one such site and try to get links.
M) HOSTING OWN EVENTS:
If you host a proper event / conference : like Brighton SEO conference – You'll get loads of Backlinks
Sources :
Recap blog posts
Best conferences lists
M) GET YOUR OWN COLUMN:
Research more about how to get a column in an authoritative website/journal/ wherever possible
M) CREATE SOMETHING:
When we create a powerful tool as such , it naturally attracts load and loads of links!
Extensions
WordPress Themes.
Design/ Coding help
Mobile apps.
Tools ( In best tools lists)
Plugins and extensions ( Can be very powerful)
M) SPEAK AT UNIVERSITIES:
Sometimes when we speak at universities, they'll give us a link to mention who / which organisation spoke in the event.
M) SCHOLARSHIPS :
Offer scholarships to students in universities ( atleast 500$)
Have a page to list out the necessary requirements by students
Pitch this to edu websites
Search for any websites that list out scholarships.
---
[download_after_email id=4149]
CONTENT TYPE THAT WORKS BEST FOR BACK-LINK BUILDING :
NEWSJACKING:
Let's say something important- Issue/problem happened in your industry
Do
Detailed analysis : once the dust has settled down, do this
Delayed recap : Get a recap of all the things that happened.
INTERACTIVE CONTENT
( Need developer and a designer)
Why people would share / link to us?
Interactive content is rare
Interactive content requires alot of work to do
Looks better
People like it.
EXPERT ROUNDUPS :
Basically : You get all the experts opinions on a single subject matter
Compile them all together and have it in a page.
Its a strong content type : Gets you more shares and links
"niche" + expert roundups
ULTIMATE LISTS:
People love a huge list that they could use.
Have a huge list of tips and strategies that they could use
Needs to be 3x longer than what's out there.
LIST OF STATS:
Example : 39 Fascinating stats about "XXX"
Bloggers usually search for such stats and they link back to you when they use the stats from your page.
CONTRARIAN CONTENT:
This by itself would stack up loads of social shares and Backlinks
See what everyone in your niche agrees upon and then call it a myth!
SURVEYS:
You can run your own surveys And publish the data obtained
If your findings are
CO BRANDED CONTENT:
Join with an influencer/ organisation n create content
More social reach
More link opportunities.
CURATE CONTENT:
EGO- BAIT:
people like to look good
So feature someone : Make em look positive
They'll share and link to it!
EMOTIONAL CONTENT:
These gets shared more
Humor can work as linkbait
"list of industry jokes"
They gets shared alot too.
BE THE FIRST : ( REVIEW SOMETHING NEW )
Be the first to cover/ Analyze a hot story
HOT STORY:
An update
An Incident
CASE STUDIES:
Case Studies can be used as proofs → people link out to proofs!
CALENDAR GUIDES
Calendar guides are easier to refer and is very valuable.
CHARTS AND GRAPHS :
Charts and graphs → other bloggers embed in their blog : Give you a link back to your study.
DEBUNK MYTHS:
DEBUNK any myths in the industry and get loads of links!
QUOTABLE TEXT:/ COIN NEW TERM :
Like GaryV telling " Marketers ruin everything"
If you create such a popular quote : Check if anyone else is using it.
If so, ask them to give you a link 🙂
TIMELY / SEASONAL CONTENT:
Valentine's Day to Christmas to Halloween
Release content related to that time
PRODUCT/ SERVICE/ TOOL COMPARISON:
This can fetch you loads of links.
QUIZZES :
People like taking and sharing quizzes!
TRANSCRIBE CONTENT
Find bloggers/ podcasters who don't transcribe their own content
You do it professionally and send it to them.
WEBINARS
Webinars are a good way to grow email lists
If you have a huge page containing alot of webinars, it'll become a link magnet.
SHOCKING VIDEOS:
This comes under viral marketing
Like " Does it blend" video.
MAPS:
Maps are strong visual content
Can add stats
People will use you maps and then link back to you!
DRAWING AND ILLUSTRATIONS:
They gets shared very well
"How rankbran works" : Good content : More sharing.
INFOGRAPHICS :
Proper and good infographics would fetch alot of social shares
You can create an embedding code so people can use your thing
Try instructional infographics!
GLOSSARY OF INDUSTRY TERMS:
This is considered as a very useful resource as well.
RECAPS OF EVENTS
Have possibilities of getting backlinks
---
---
ADDITIONAL TIP:
Find email address :
Use hunter.io
Right click : Page source → Author.
Found "Backlink Strategies Ultimate list" useful? Share and spread the word!
---
AUTHOR SECTION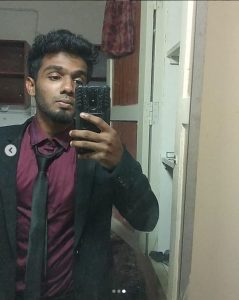 Written by Sai Subramaniam
Sai has over 4 years experience in digital marketing and SEO working with over 20 companies to build their online presence. He created digital hope to share important news, updates and strategies related to digital marketing and SEO. Explore the SEO content writing course to get a good grasp on ON SITE SEO and Content writing
RELATED BLOGS