If you desire to expand your business in digital platforms, owning a business and creating content there is very crucial.
If you are a digital marketer or an SEO requiring assistance with your content research process, tools can come in handy and could help us get interesting topics and subtopic ideas that could boost our content game.
Many would say that having proper skillset is key to outranking our competition in the organic ranking but having the right tools can go a long way as well!
Stat Check : Content marketing provides three times as many leads than traditional marketing methods. And marketers who write blogs regularly experience 13 times more ROI than marketers who don't. Source
These tools can be classified as follows:
Content research tools
Content analytics tools
This article will be focused alot more on the research tools than the editing and analytics tools
My Personal Favorites : Content Research Tools
Note : These tools are to be used after the basic keyword research and SERP analysis are done. To know more about these, I have included them here
SEMRush Topic Research section:
Nothing can ever beat the SEMRush Topic research tool.
The data one can get from here:
Huge range of subtopics each categorized in cards with a subtopic volume
Each of these cards would contain a bunch of articles relevant to the particular subtopics that's trending in the world wide Web.
How can one use this efficiently?
Plug in your target keywords in the topic research section
Make note of the major subtopics that's highly relevant to your target keyword and potential search intent.
Explore and check the articles under these subsections to get an idea of what's covered here so far
This would pretty much give you a clear picture of everything you need to cover under that topic.
Buzzsumo:
You would have heard about this before and you will be hearing about this for years to come!
Why? Because of all the value it provides us!
Buzzsumo helps us understand what excites our audience by giving us all the links that are most shared relevant to the entered keyword.
We get information and filters like this : To get content based on these metrics:
Facebook engagements
Linkedin shares
Twitter shares
Pinterest shares
Evergreen score
Number of links
So we can check out all the articles and web pages that grabbed the attention of our readers!
In addition to this there's customer filters to look for specific types of articles as well!
As time goes by, the number of features and filters in these tools will keep increasing to help serve all of our purposes.
Website : https://buzzsumo.com/
Answer the Public :
This again is a tool that's been there for so long and gives us some really valuable insights into the conversations that happen around the target keyword we enter in there.
Questions are categorized into why, how, what, which, when, where and then comes prepositions and much more!
How to use it efficiently?
There's no point in including every single version of question mentioned in there
These can be used in the FAQ section at the end of your blog article
Also in tools like this we get to understand the customer intent based on the kind of questions present. Use this to find interesting topics and also craft the content based on intent.
Website : https://answerthepublic.com/
Ahrefs content explorer:
The Ahrefs Content Explorer works very similar to the rest of the tools here but this gives an unique metric that's not available much else where
"Word count"
There's so much talk about the kind of content and the length of content one should create in order to outrank our competitors in the SERPs
Bigger the content, the better it is? Not always. The value it provides is more Important. Anyways, if you are curious about the word count of the articles in the topic you are targeting, use this tool.
Website : https://ahrefs.com/
AlsoAsked. Com
Also asked. Com gives us useful subtopics and further breaks down those subtopics with questions which could prove to be really valuable in writing and identifying more valuable subtopics.
Website : https://alsoasked.com/
Grammarly:
Most content writers out there use grammarly to fix any content mistakes. There're free and premium versions in grammarly and I recommend you use the free version to just check your content for mistakes before uploading.
Website : https://www.grammarly.com/
Hemingway App:
This tool will help in improving the readability scores and gives a lot of suggestions to improve our writing!
Content Analytics:
LeadFWD :
This is a tool that helps us track users in our website and get in-depth analysis and details about them and their interaction with us.
This way we can understand how our audience are interacting with us and adjust our content according to it.
Advantages :
Identify at least 40 % of your unknown visitors
Their exact interaction in our website
We can personalize the customer journey with these insights and also the targeted automated campaigns available
There are so many other in-depth features to help make the lead generation and sales process easier!
Awario :
Valuable insights from social media has been said to improve marketing efforts. Content is an key part of any digital marketing campaign and awario is a social listening tool to help us get feedbacks about our brand and content from social media.
Sparktoro:
Sparktoro is a tool which gives us an interesting insight into the interests of our target audience.
How will this help us in content research and growth?
Understanding our customer interests will help us use references that they would understand which would make us more relatable and trustable
Also there could be potential topics and target keywords that we should be covering but aren't because we aren't even aware that our target audience spends alot of time in those potential topics
Related Blogs :
SUMMARY SECTION:
Content is a very important part of every digital marketing campaign and hence in this article we summarize and go through all the good content research tools available out there. I have listed down my personal favorites like answer the public, buzz-sumo, answer the public and some premium tools like Ahrefs and SEM rush. Every tool has it's own Pros and Cons but every tool mentioned here will help get some very deep insights into the content in any niche that you are writing in! Do make use of them and have your personal combos to better craft articles!
FAQ Section:
What are researching tools?
Tools that are used to get data about content in the market is called content research tools. We need to use these to understand the customer needs and to get an insight into the kind of content our competitors have so we can craft content that's more valuable than theirs!
Are there any free content research tools that's actually effective?
Yes! There are many free content research tools that are really effective. Use answer the public, Also asked, do SERP analysis in Google and YouTube! Combine this with some keyword research from the numerous free keyword research tools available out there!
AUTHOR SECTION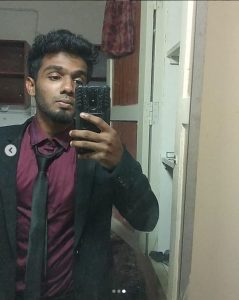 Written by Sai Subramaniam
Sai has over 4 years experience in digital marketing and SEO working with over 20 companies to build their online presence. He created digital hope to share important news, updates and strategies related to digital marketing and SEO. Explore the SEO content writing course to get a good grasp on ON SITE SEO and Content writing
RELATED BLOGS