Chapter 1 : Overview:
The demand for content writers has been going up over the years as any part of digital marketing would require good content to grow, especially SEO!
Moreover, the pay for any content writing job is very high as well with an average of $52, 000 dollars in the USA!
Anyone who has a good command in English and can express themselves well can become a content writer and with experience and some knowledge in SEO, they can go to unimaginable heights!
I have crafted an SEO content writing course which can pretty much equip you with everything a content writer needs to know to become successful in their career.
The perfect Content Writing Freelancer's dream: Why Freelancing?
Why should I become a content writing freelancer?
No matter who you are or which part of the world you are from, one thing will remain the same : The desire to have freedom to live our lives the way we want to!
Going to in-person jobs can be very exhausting. For how long will we keep living our lives paycheck to paycheck in our 9-5 jobs which is actually 9-7? When will we have the time to live through our bucket list or take our partner to a proper date?
Trust me stress can wear us out and it will eventually crush our hopes and dreams. So it is EXTREMELY IMPORTANT that we find a way to break this cycle.
Many people would have different answers to this problem and if you are an content writer, then FREELANCING is the best solution you have!
Benefits of Freelancing:
Freedom of time
Freedom of space
You can literally work from anywhere! I don't know about you but I would much rather work in a beach or from some remote mountains than having to go sit in a square cubicle all my life. And more than that, I can work at any time that I want to!
I think you get the point!
Freelancing or Internships?
People choosing to start freelancing have a different mindset than the people who are looking for part time or full time internships!
Freelancers want a life of freelancing! Freelancing is a long term career path than could lead to a life of freedom.
People going after Internships desire to build their resumes and land a well paying stable job down the line!
Freelancing can also get you enough contacts to land a well paying stable job but freelancers generally prefer to work on their own terms and time rather than committing to a long term thing! Makes sense right?
Now which one should I choose?
It's completely up to you. If you like stability and if your end goal is to settle down in a stale full time job then go ahead with internships. You could also start doing internships and then switch to freelancing along the way! Do this if you are unsure bout freelancing
If you like the idea of the lifestyle and the earning potential that freelancing brings then go ahead with it. It might take awhile to get your profile to have a lot of good ratings and reviews but the hard work is definitely worth it!
---
Chapter 2 : What is considered good pay for a freelance content writer?
This is completely based on the experience you have and the kind of clients you have contacts with!
Here are the factors that come into play:
Professional experience
Experience in specific type of work
Experience in that specific industry!
Experience showing results!
Types of pay:
Pay per project : 40% of freelancers choose this method
Pay per hour : 38% of freelance writers choose this method!
Pay per word : 13% of freelance writers choose this method!
Pay Per hour:
Here are some stats :
An average content writing freelancer in the USA makes around $31 an hour (2300 INR)
On an average content writing freelancers work about 36 hours/week! That brings an estimate of $1116 per month on an average (80,000 INR)
Remember this is just for working approx for 4 days (8 hours per day)
Another Survey states that people with a college degree get on average $20 dollars per hour (1500 INR)
So it is normal to expect anything as low as 5-10$ an hour to as high as 31-100$ an hour!
If you are from any third world countries, then even the low rates might sound enticing and would be enough to live a good life and is way higher than what most of the other "Full-time jobs" pay!
Pay per word:
Many websites state an average of 20 cents to a dollar per word but these rates are usually for experienced writers
We can expect as low as 5 cents per word to as high as 1$ per word!
This would again get us a minimum of 50$ for a 1000 worded article (3700 INR) to $1000 dollars for a 1000 worded article! (74,000 INR)
Pay per project :
While many of these projections show a rate, these can be ⅕ to 1/10th of what they are estimating here!
Generally for blog articles the general rates are around 70$ to 250$ per article for an average writer!
So how much should you charge?
If you get a client from the USA or UK who pays based on the rates mentioned above then these are the rates that you should be charging!
| | | | |
| --- | --- | --- | --- |
| Method | Low experience/ Newbie | Moderate | Highly Experienced |
| Pay per Hour | $5-$10 /hour (370-740 INR) | $10-$25 / hour (740-1800 INR) | $31-$100 per hour (2300-7400 INR) |
| Pay per word | 5-20 cents /word (4 -15 Rs/word) | 20-70 cents/word (15-51 Rs/word) | 70cents-1.50$/word (50-110 Rs/word) |
| Pay per project | $50-$200 (3700-14,800/article) | $200-700 (14,800-51,800 Rs /article!) | $700-$1500 (51,800-1,11,000 Rs/article) |
When compared to the internships that we see in Indian and other asian countries these numbers are too good to be true right?
That's exactly why you should try freelancing!
Note for Indians : Working for Indian companies and Startups
If you are from India and if you aren't able to find such high paying companies when you are starting out, keep doing internships until you gain a bit of experience then start your freelancing career.
Pay per word :
Moderate Experience:
Charge a minimum of Rs.2 per word if you are freelancing for an Indian Company
Experienced:
Indian companies might not pay us more than Rs.4-6 per word!

This can fetch us around Rs.30K for a 5000 worded article!

If you are experienced, charge a minimum of Rs. 10,000 per project, especially if you are a SEO content writer
---
Tips for Freelance Writers to get higher Pay!
Reviews:

Write efficiently and satisfy your clients
History of Meeting Deadlines
Deliver with no need for corrections!
Anyway, let's jump into the top freelance sites that one can use to find content writing freelance jobs and internships!
---
Chapter 3 : Best Freelance Sites list for Content Writers:
FREELANCE SITES FOR BEGINNERS:
NOTE : Beginners often don't like to go compete in these big sites like Upwork,freelancer, fiverr and so on but I really do recommend that you start your profile there and keep applying because the strength of the profile will grow over time which will give you the opportunity to earn more and more as time passes!
Hire Writers: (Absolute Beginners)
Site : https://www.hirewriters.com/?idev_id=2804
Reviews : https://www.sitejabber.com/reviews/hirewriters.com
Things to Expect :
Very Low Pay :
This site gives writers a new low when it comes to pricing
Reliability:
It is said that many writers have been cheated here and not paid their fair share of money
This is bad for any freelance company!
For Students and Beginners:
If you are a student trying to get as much experience as possible then this might be the place to start
Low Competition :
Because of the low pay many good writers prefer to stay away from this site which gives you all the opportunities in the world!
---
Guru: (Beginners)
Site : https://www.guru.com/
Review : https://www.quora.com/How-is-guru-for-freelancers
There are some mixed reviews when it comes to this freelance website! There is a small history of freelancers who weren't very satisfied with the interface and the service in general. It is stated that the competition here is a bit low which makes it better for beginners
Here's a list of freelance sites that beginners can go ahead and explore :
Freelance Writing :
Site : https://www.freelancewriting.com/jobs/
Frequency of Posting : High
Competition : Low-Moderate
Would I recommend it ? Yes!
Comment : This site compiles jobs from many other sites which makes it easier for beginners and other to identify content writing gigs from all around the Internet!
Project for Hire :
Site : https://www.project4hire.net/findjobs
Reviews : Not Found
Frequency of Postings : Low
Competition : Low
Would I recommend it? : Maybe for building a resume but definitely not for a long term freelance career!
Freelancer:
Site : https://www.freelancer.in/
Review: https://www.quora.com/What-is-your-review-of-freelancer-com
Frequency of posting : High
Earning Potential : Moderate
Would I recommend it? Well, there are too many fake jobs being reported on the site recently and hence I would advise everyone to be careful while using this site!
Freelance Sites for Earning the most money:
ProBlogger: (Moderate Level Writers)
Site : https://problogger.com/jobs/
User Reviews: https://www.reddit.com/r/freelanceWriters/comments/7zixz8/is_problogger_and_hire_writers_worth_checking_out/
Things to Expect
Beginners Pay:
One of the cons that some freelancers have about this site is how they do not mention the rates or pricing range in the job description.
The average pay here is generally considered low for writers from the USA, Canada and UK.
One can still expect around $70 for a 500-1000 worded article.
Gotta have a GREAT PITCH: Not very easy to land a Gig :
Getting hired in Problogger isn't very easy and one would have to have a great pitch in order to land a job there
So make sure to personalize for every single Company you are applying to
BloggingPro:
Site : https://www.bloggingpro.com/jobs/
Reviews : Couldn't find much
Frequency of posting : Moderate
Earning Potential : High
Competition : Moderate-High
Would I recommend it? Yes!
UpWork: (Moderate-Experts)
Site : https://www.upwork.com/freelance-jobs/content-writing/
Reviews : https://www.glassdoor.co.in/Reviews/Upwork-Writer-Reviews-EI_IE993959.0,6_KO7,13.htm?countryRedirect=true
Things to Expect :
Heavy Competition
Hard to find Clients with a beginner profile
Work with low rate clients in the beginning and start getting good reviews and go from there
Opportunity to earn good clients here!
Fiverr: (Moderate-Experts)
Site : https://www.fiverr.com/categories/writing-translation/website-content
Review : https://in.indeed.com/cmp/Fiverr/reviews?fcountry=ALL&fjobtitle=Freelance+Writer
What to Expect :
Beginners will have to be patient and take the low paying gigs
Levels in sellers : Once you go up in your levels the earning potential would definitely go up with time!
People Per Hour : (Moderate-Experts)
Site : https://www.peopleperhour.com/site/register#freelancer
Review : https://www.websiteplanet.com/freelance-websites/peopleperhour/#features
There's no signup fee but we would have to pay 10% of the orders to the company + a small additional cost
Use this just like all the other freelancing apps and see if you can get some good gigs here!
---
Sites for Remote and flexible part and full time jobs:
Linkedin Remote :
Site : https://www.linkedin.com/login
Things to Expect :
Set up a profile and fill in all your previous experiences and have a good pitch in your CV!
While Applying for companies abroad, make sure your pitch is good. Focus on the achievements you have got so far and apply!
Full time jobs and internships:
You have a better chance of landing a full time job or an internship through Linkedin than any freelance opportunities but nonetheless, the experience you gain will help your profile grow!
FlexJobs:
Site : https://www.flexjobs.com/
Reviews : https://www.sitejabber.com/reviews/flexjobs.com
Things to Expect:
The website claims to have the best curation of remote jobs for anyone from anywhere around the world.
The reviews for the site is also excellent which increases the reliability
The frequency of content writing jobs is kind of low but the offers we get there is good
It also has a small subscription which is under $10
Internship Providing Sites and Apps Native to a Country :
Every country would have a popular site or an app that would provide remote internships and part time job opportunities to students and graduates to build their profiles.
For example, in India, Internshala is a big app which pretty much helped with building my resume!
So whichever country you are from do explore these apps if you are finding it hard to get well paying freelance gigs to start your career!
---
OTHER FREELANCE SITES:
SolidGigs:
Site: https://solidgigs.com/
Review: https://logicaldollar.com/solidgigs-review/
Free trial for $2
Freelance Writers Den:
Site : https://freelancewritersden.com/
Review : https://thesagemillennial.com/freelance-writers-den-review/
Subscription Fee : $40
Freelance writers den is owned by top content writing freelancers from around the world who seek to train and help new freelancers both to find jobs and to become better freelancers. They have amazing reviews as well. So if you have the money to spend and if you want to learn how to become a better freelancer, then go ahead and use this service!
Services you get
Who Pays Writers .com :
I saw some youtubers talk about this but i couldn't seem to understand what the posters of the job actually wanted and there's no way to submit or apply? The website architecture is really messy and if anyone has worked with this, do comment here in this thread so everyone else can review and understand it better!
Hope This Artcle Helped!
RELATED ARTICLES:
AUTHOR SECTION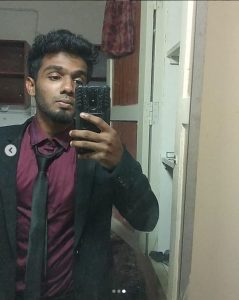 Written by Sai Subramaniam
Sai has over 4 years experience in digital marketing and SEO working with over 20 companies to build their online presence. He created digital hope to share important news, updates and strategies related to digital marketing and SEO. Explore the SEO content writing course to get a good grasp on ON SITE SEO and Content writing
RELATED BLOGS