Wishing to start your career in search engine optimization or wondering how it would be like in this industry, you are in the right place.
Let's explore all the potential factors that one would consider while choosing a career and we'll rate it out of five down below so you'll get a clear idea if SEO is a thing for you
Factors to consider while choosing your career:
Job satisfaction:
This varies based on your passions and interests in life. If you are self aware and know what you actually value in life, and if your inner values match with the outside world then you'll be happy. Of course it's impossible to generalize job satisfaction as a factor for an entire career line.
Personally, from my experience, it is very satisfying once you get good at it. Many people assume SEO is like blind man throwing rocks hoping he would hit a fruit. This signifies the changing nature of this industry and how things change a lot with time but that has now become normal on pretty much every industry
What makes an SEO career very satisfying?
Possibility of endless growth: If you are passionate about leading a team and showing endless growth, this is perfect for you because "endless growth" Is actually possible in this career.
Relaxed work :
This depends on how well you understand search engines and how to optimize for it. I have a course on this which could make your life as an SEO professional easier.
Personally for me, life as an SEO is extremely relaxed and peaceful especially because of the fact that it doesn't involve quick results.
One needs to properly strategize and follow the right practices and experiment a bit. That's all. There can't be pressure from your higher officials because of the fact that the nature of SEO is unpredictable and there's only so much you can control.
Salary and potential hikes:
Here's a thing about salaries that most freshers aren't very aware of :
Even as a fresher you can earn 30-70K/ month
It completely depends on the company you work for : The more funds the company has, the more your salary would
Most companies out there hiring SEOs are just very small ones with barely any funding and wishing for huge organic growth from interns and other SEO executives.
It is in our hands to convince the company about how much growth we can provide and back it with past experience.
This would pretty much guarantee the job since most SEOs cannot promise growth for sure.
Salaries :
Interns : If you are an intern, you can expect at least 10-20K INR.
In this role you'll be doing a range of tasks from
Publishing articles in CMS platforms
Backlink building
Outreach for promotion and backlink building
Basic ON SITE work
Social media posting and engagement
Junior SEO executives : Junior SEO executives can expect 20-30K INR and more if they have an impressive past experience
Junior SEO executives will perform all the intern tasks in scale and will also start doing the research work and start getting some responsibilities as well! But until we become a team leader, of course it's going to be a lot of grunt work.
Senior SEO executives / SEO team Leads :
SEO team leads can get anywhere from 35K to 80K or more based on the company size and their past experiences and achievements.
Team leads have important responsibilities like organic growth, lead generation and market expansion.
Career Growth Opportunities:
So what comes after the SEO team lead post? Marketing manager? Business development manager?
Personally I think anyone who knows how to crack the SERP competition and drive organic traffic would eventually shift into being a CEO of their own company since it doesn't cost them much to start a website and implement their ideas to build their own empire in a niche they want to make an impact in.
Makes sense right? That's how one should think because knowing this and not using it for their own growth doesn't make sense.
For those who are still hesitant to do this, your career can still grow based on the company you are in.
The other option would be to start a SEO agency or a digital marketing agency and start growing your business on the side.
Chances of travel and lifestyle:
The chances of an SEO to get travel as a part of our job is very low. But this is highly possible if we work in a digital marketing firm or a travel based company as these would require original research sometimes.
Makes sense right?
Interview Questions :
I have worked with over 20 companies before and have attended over 100 interviews in digital marketing alone and these are the most probably questions that one would face in an interview in digital marketing and SEO
Tell me about yourself
Answer : Just introduce yourself, your educational qualifications and when you started your digital marketing journey.
This is where I usually tell my story about how I got inspired by an online entrepreneur and started my own ecommerce business when i was in college and yet couldn't make any sale but then went ahead and learn about digital marketing through all the online resources (Free – youtube, blogs) and paid ones (Courses)
(How did you learn SEO/digital marketing?)
Here I talk a bit about the digital marketing influencers who taught me the most stuff like brian dean, neil patel, influencers in twitter and web authoritative websites like search engine journal, search engine land and all the twitter lists which educated us in our journey.
Then I talk about the 20+ certifications I did and how only a few specific ones actually taught me anything at all. If you had done a course with us, you could talk about all the practice sessions that gave you in depth insights into working on a high impact project.
(Your work experience in digital growth:)
Following this I worked for over 20 companies in SEO, PPC, SMM and as a content marketer.
This is where most people stop talking and this is the biggest mistake. Anyone can listen to videos, courses, informative blog articles and so on. But what did you do about it? Talk about your milestones in your work experience there :
In company A, I worked with influencers and made some mistakes before understanding how to choose and use influencers and in what aspects they could help boost our company's profile!
In company B I got hands-on experience with email marketing where we run all sorts of campaigns to push the customers down the sales funnel and help make the sale.
And it was in company C that I actually started working on SEO but I wasn't really a team head there and was just doing the basic ON SITE tasks and backlinks but it was really in company D that I got the chance to lead a SEO team and drive actual organic growth which gave me the confidence to try and implement the same in my personal website and you can see the stats about that in your free time.
IMPORTANT THINGS TO REMEMBER IN THE INTERVIEW:
Be brutally honest about everything. It's okay to exaggerate at certain places but trust me they would know if you are lying.
Confidence you have in yourself:
The confidence one has in themselves and the job role they are taking will be evident in the way they speak . Change the perspective you have about the interview itself if you are scared of it. Think about it as a walk in the park and be honest and confident.
The experience part is what's important from what I have experienced. I always believed that it's like narrating episodes from our life in the way they want to hear. Makes sense right?
All they wanna know is how well we can serve their company in this job position and based on the confidence you give them, you might get selected or rejected. So we need to deliver the story in the best way possible!
Career Tips :
Stock up on experience
Stock up on certifications
Focus on achievement
Conclusion:
So its quite evident from this article that stocking up on experience and certifications can do more good to you than anything else. And also if possible try and start your own website and let that be a showcase of your skills and your ability so you can stand out of the crowd.
Hope this article helped
AUTHOR SECTION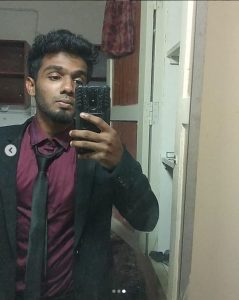 Written by Sai Subramaniam
Sai has over 4 years experience in digital marketing and SEO working with over 20 companies to build their online presence. He created digital hope to share important news, updates and strategies related to digital marketing and SEO. Explore the SEO content writing course to get a good grasp on ON SITE SEO and Content writing
RELATED BLOGS