Overview
Domain authority is a metric that's widely accepted as the SEO strength of a website. There might not be any direct correlation between the domain authority and the organic performances of the website always.
In my experience as an SEO I have seen domain authority drop for various reasons
Reduction in the number of ranking keywords
Lack of freshness in the pages : drops the authority of the older pages which collectively adds up to the entire domain strength!
Loss of older backlinks ( poor quality backlinks)
Internal Google indexing issues which technically isn't any of our fault
Better performances of our competitor websites which affects our domain authority
Drop in core web vitals and page speed and page experience metrics
An google algorithm Update
Security issues
Related Blog : WordPress Security Plugins | Keep Hackers and Intruders away! (2022 Guide)
Insights Section:
Did you know? : Did you know that Google updates its algorithm at least 500-600 times a year.
It is said that a domain authority of 40-50 is pretty good and anything over 60 is considered excellent!
Here's the important thing to remember when it comes to domain authority:
It is a third party metric which is created by Moz and it is an relative metric
Insights about Domain Authority : What do I mean by relative metric?
Relative metric as in it takes all the websites in your niche into consideration. If a bunch of your competitors do worse than you, then our authority would increase even if we didn't exactly do anything to deserve the rise.
Similarly even if we didn't do anything wrong, our authority might drop if our competitor websites suddenly start performing better!
Now you get the hang of it?
So if our website's authority has dropped, it DOESN'T ALWAYS MEAN WE DID SOMETHING WRONG.
Anyways, now that we have a better understanding of what domain authority is and how it works, let's jump into what we should do if there's a drop in domain authority:
THINGS TO DO IF OUR DOMAIN AUTHORITY DROPS:
Check for the recent Google algorithm Updates :
Google algorithm updates happen quite often but there'll be core algorithm updates that roll out twice or thrice every year.
Keep an eye out for these since there'll be drastic changes in website performances and domain authority around these updates and changes.
As an SEO we need to stay updated with the recent news about SEO always but I understand if we do fail to stay updated from time to time.
Anyways here's some good websites to keep track of all the SEO news :
Search engine journal
Search engine land
Twitter Lists and feeds
Checking for manual errors :
This has never happened to me personally since I make sure that my website does not follow any harmful practices that would end up in us getting some harsh Google Penalties.
But sometimes someone from our team might end up doing something which would cause some errors to pop up in the search console. So do check your search console often to make sure there are no serious errors which could cause some major problems in our website's SEO growth.
Website audit:
Performing website audits every month is a good practice. Even if we have a small website with under 100 pages, many things could go wrong!
There might be low quality pages that we are unaware of.
There could be 404 errors
Someone might have published a new page without our knowledge and that page could have some minor ON SITE SEO errors or could use some potential improvements
There could be some backlink spam from our competitors which could end up hurting us quite badly!
There could be some broken links
This is especially important if we have lost some domain authority. Just to make sure everything goes smoothly.
There are many online website audit tools and backlink audit tools available out there that could make this task easier!
Website audit tools
Backlinks Audit tools :
Related Blog : SEO Audit Checklist | Fix your Websites SEO today! (2022)
Check performance metrics:
Like I mentioned before, drops in certain metrics can affect our domain authority since it's all interconnected. So once you notice a drop in your DA, check your metrics.
First it's very important to monitor and track all our performance metrics every single week to quickly analyze this and understand what went wrong.
Heres some important SEO metrics to monitor:
Organic rankings
Ranking keywords
Number of reffering domains
Number of backlinks
If possible monitor these metrics for our blogs as well :
Page authority
Referring domains
Backlinks
Ranking keywords
SERP stats for target keyword
These would paint the best picture of the SEO strength of our website.
Competitor analysis:
After doing all these, if we still can't figure out what actually went wrong, then the last method to understand the drop in authority is this :this Analyzing competitors
What metrics should we actually measure?
Referring domains and backlinks
What kind of backlinks did they acquire ( Using Moz tool)
The new pages that they published ( Ahrefs top pages + Recent filter)
Their ranking keywords
Their social media presence and other related platforms they have to reach our audience
Kind of content and resources they have so we can try and understand why their pages have better authority
This needs to be done specifically for all the competitors who increased their authority when our authority had dropped.
Summary :
One needs to understand that domain authority is a relative metric and isn't a direct correlation of the organic performance of a website. Anyways one needs to analyze the website for errors with proper SEO audits, checking manual errors, performance metrics and google updates and finally analyzing our competitors websites to understand why the drop happened!
FAQ section:
How important is Domain Authority
Domain Authority is generally considered to be the SEO strength of the website but it doesn't have too much significance since it's not a direct indication of how well the website performs organically. It is just a relative metric.
What is a good Domain Authority?
People often say that a domain authority of over 50 is really good but I have seen websites with over a DA 50 with barely any organic traffic. So a good organic traffic and ranking keywords is a better measure of website performance!
How can I find my Domain Authority ?
Visit the Website MOZ and check the Domain Analysis tool nd plug in your domain URL there!
What is the highest Domain Authority?
A domain Authority ranges from 1-100 and hence the highest domain Authority is 100
Hope this article helped!
AUTHOR SECTION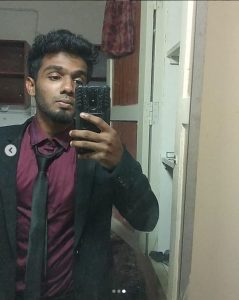 Written by Sai Subramaniam
Sai has over 4 years experience in digital marketing and SEO working with over 20 companies to build their online presence. He created digital hope to share important news, updates and strategies related to digital marketing and SEO. Explore the SEO content writing course to get a good grasp on ON SITE SEO and Content writing
RELATED BLOGS