Title tags are anchors to webpages and it helps search engines and users to understand what the page is about.
Title tags are the header tags that present in the SERPs representing the page and is also visible in the browser
Having said that title tags affect organic rankings a lot, it only helps if the content in the page is actually valuable!
Title tags are important because of various reasons:
Affects Click Through Rates
Helps a lot with organic rankings
Gets the attention of the readers in social media as it is the text that will be featured there.
Missing , Duplicate, Manipulative Title tags can negatively affect our SEO and hence the organic rankings of the entire website.
A misdirected keyword would lead to poor engagement metrics ( Time spent on page, bounce rates) and this would negatively affect the rankings as well.
So what are all the general guidelines for optimizing title tags?
A title tag needs to be around 55-60 words so it would be visible completely in the SERPs ( Search Engine Results Page)
This can be a little complicated too because it depends on the place available in the SERP which is standard but some characters and words take up more space.
Sometimes titles get cut off in 40-50 characters and sometimes it's possible to show even up to 70-80 characters. So make sure to check the SERP previews before publishing the page
Long titles can sometimes be rewritten by google so check the previews properly.
The target keyword | The keyword for which we are trying to rank should be present here.
It is common belief that including the keyword in the beginning of the title will have more value but honestly, it barely has any effects as the content inside the webpages matters way more than this.
Avoid spelling mistakes and grammatical errors
This is quite obvious but we don't make these mistakes on purpose so double check this before publishing so we can avoid any drops in CTRs.
Acknowledging the different kinds of pages : And how title tags would vary :
Home page will have broad keywords and often includes the brand name followed by the niches / Taglines of your brand
Product page titles are a little more specific and describe the product. Unless we are a high authority website or selling unique products our product pages won't rank unless the search term includes our brand name.
So when it comes to product pages, be completely user centric and write these titles for the users.
Landing pages can be promoting an offer, a free resource or even featuring products and webinars. Whatever it is, remember to include your brand name and give an appropriate heading for the contents of the page
Optimizations to improve CTR :
Using emotional titles
If you are aware of the term "buyer's journey", then you'll know that our customers go through awareness, consideration and decision stages. With proper research we can understand the kind of questions they have at each of these stages and tailor our content according to it.
Using people's pain points in our title tag would help them relate to us and attract them instantly.
Using numbers | Using data/Stats
Using numbers in title tags have been said to increase CTRs in various case studies and researches.
So try to feature data or statistics or use year and dates to improve our Click Through rates.
Using Brackets
Using brackets in the beginning or at the end of the title is also said to increase CTRs and I personally have used this to help improve my CTRs.
Using Power Words:
Power words are words like :
" Effective
Insane
Case Study
Examples
Proven Study
New
Powerful"
These words when used in the title have a way better chance of getting clicked since it sounds enticing to them
OTHER TIPS :
Match search intent as much as you can : Write it for the users.
There are times when we seek answers to a specific question and yet we get very generic pages in the search results and we can't seem to find the answers to our questions.
So match every page with a strong search intent and use that in the title of the page.
Use dynamic title tags if you are running a large ecommerce website :
Dynamic title tags helps us describe products properly while maintaining a standard title tag across a category of products
CONCLUSION :
So it is evident that title tags are important for the SEO success and properly optimized title tags can make a huge difference. But it's important to remember that the content inside the webpage is very important and no matter how well optimized our title tags are, we will not rank if there's not much value in the webpages.
AUTHOR SECTION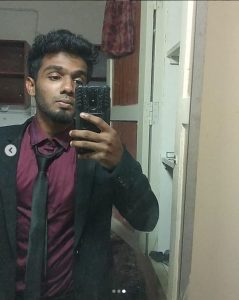 Written by Sai Subramaniam
Sai has over 4 years experience in digital marketing and SEO working with over 20 companies to build their online presence. He created digital hope to share important news, updates and strategies related to digital marketing and SEO. Explore the SEO content writing course to get a good grasp on ON SITE SEO and Content writing
RELATED BLOGS