I guess we can all agree when I say that search engine optimization (SEO) can be tricky and things could go wrong if we take one wrong step!
What could happen if we have significant SEO mistakes in our attempt to increase our website authority and traffic?
SIGNIFICANCE OF SEO MISTAKES:
Our website being marked as "low quality"
Low quality websites find it extremely hard to rank or even get indexed. John Mueller from Google has stated that if a website is perceived as low quality then a lot of its pages can find it hard to even be crawled and indexed.
Fixing this can be done but would take a lot of effort
Getting blacklisted by Google:
Getting our website blacklisted by Google means our website wouldn't rank at all and if we find ourselves in this position, it's better to just abandon the domain and move to another and start fresh following good practices!
Google penalty:
Getting a Google penalty can be fixed with proper efforts but will take a lot of time and effort which could have been used by us to make our site better.
SEO MISTAKES TO AVOID:
Planning around getting quick results :
Search engine optimizers are people who understand Google extremely well and have past experiences of getting a web page to rank and get traffic
Now even when SEOs do everything right, in some cases results might take time and aren't instantaneous. It's often a process of strategizing,implementing, measuring outputs, analysing competition, re-strategizing and repeating!
If you want quick results, then please explore paid ads and how to run them effectively and profitably.
Same strategy for every website:
I have a pretty good idea of what needs to be done in order to get a page to rank in the first page of the search results. But we need to realize that SEO strategies are NEVER universal.
You cannot use the same strategy that worked in a website with high authority in the travel niche , in another website with moderate/low authority in the fashion niche.
All you have to do is to research about the niche, the keywords and the kind of content that's already out there and the kind of keywords people use in that particular niche. Understand the buyer's journey.
And more than anything, the strategy would have to vary a bit based on the authority of the website you are working on. Keep these in mind.
Focusing on broad keywords with heavy competition
It's common for a lot of webmasters and SEOs to complain about not getting traffic and struggling to rank for most of the articles.
The important question to ask yourself before choosing a target keyword to write an article around is " Do I have a chance at ranking in this particular keyword?"
If a new website in the digital marketing niche tries to rank for broad keywords like "what is digital marketing" Or "SEO techniques", what do you think the result would be?
So research and understand which keywords are less competitive in your niche and then start your content marketing efforts from there.
Of course we can and should write valuable articles that's more user centric. Any article that's relevant to the niche would help increase your websites authority in one way or another
Using backlink Building Tools
Backlink building can be a really hard task to do especially if you are short on resources. One would already need to focus a lot on creating valuable content and the number of blogs to put out to get a decent amount of authority is also high and hence backlink building efforts have to be scaled up as well since links are link backbones on our SEO strategy.
So in such scenarios, it can be tempting to use these tools which promise us thousands of "good quality links" for affordable rates. But this can be a big mistake and can get you some serious penalties.
And we know how hard it is to get out of a penalty and get back on good terms with google.
Not investing on Creating Content
This is the biggest mistake that many companies and businesses make. Content is the fuel for SEO without which there's barely any growth observed.
Content is king. Every single page adds to the value of the website. It's relevancy and authority. These are key to the growth of the entire domain. So focus on creating content more than anything else if you are an SEO.
NOT taking Internal Linking seriously
Internal linking can be a game changer especially because of how hard it is to get backlinks
Internal links pass link juice as well and hence its important to link all relevant pages together so it's both easy for your users to find value adding resources and get some good and relevant authority from these links as well.
Relevancy of Referring domains are ignored
If you have done a lot of backlink building before then you might be thinking " Getting links itself is hard. And people often need Quantity + Quality. How do we focus too much on relevancy when there's so much scarcity? "
I get you. But think about it this way, even if it's a forum profile link or a blog comment, getting it from a website whose domain is very relevant to ours is important.
Makes sense right?
Also try and guest post in more relevant websites rather than focusing on poor quality article submission methods.
Even if you are doing a web 2.0 submission, don't just publish one article and leave that subdomain empty. It adds no value. Populate some articles so the value of every link improves.
Not checking search console on a periodic basis for technical SEO errors
This doesn't need any explaining because all SEOs are very aware how serious technical SEO problems are and how quickly they affect the traffic and sales from our website.
So make it a habit to check your search console at least once a week to make sure we don't miss out on anything.
Not using proper canonical tags in case of ecommerce stores
Oftentimes Ecommerce stores which sell t-shirts and other products which have similar product descriptions might have problems ranking because of duplicate content errors.
When a series of pages have similar product descriptions, we should use canonical tags and link it to the product category page.
What canonical tags essentially do is this : all the pages with the similar descriptions will pass whatever SEO value it has back to the category page (the page we have mentioned in the canonical tags) and these pages won't rank Individually
Anyways these pages will barely have any authority to compete in the SERPs. Our category page has a better chance anyways.
Not using "no-index" Tag when creating a sample page for demonstration
I have personally faced this problem in a company I worked for and I have heard some from other SEOs as well
When website revamps takes place, while redesigning existing product pages, we don't make the changes live since it needs to get approved from a bunch of people. Hence a dummy page would be created.
To present it to these people, people often publish the sample page and send the links. This often causes duplicate content errors if these pages get indexed.
So please do add the no index option at the bottom of the screen if you are using a WordPress website.
Small scale outreach efforts
Outreach efforts when done on a small scale might not lead to much results.
The messaging we use, the people we target, and the offer we make matters the most. The platform we use to reach out doesn't always have to be an email.
Just make sure that when there's any outreach happening, make it big. Take a month and allocate enough resources and monitor and optimize to get the best results.
Not taking website speed too seriously
Website speed is important. Everyone knows that. It affects user experience and can be an important ranking factor and with the introduction of core web vitals, this has become even more important.
Don't take it too lightly! Focus on website speed and make sure at least it's around 5 seconds even though google recommends it to be close to 2 seconds. Or even lesser.
Running too many Ads on the webpage
Running google adsense can be tempting if you are getting a decent amount of traffic already. But doing so can affect our ranking badly!
It affects page time negatively AND also gives our users a bad impression which would affect their engagement.
LOW QUALITY CONTENT THAT'S OUTSOURCED
We have been stressing about the importance of content in pretty much every single article about SEO.
So what makes a good content?
How well it answers search intent
How in depth it is when compared to other articles out there
Additional added resources in there to make it more attractive
Bolded texts and other readability factors
The value it adds to its readers
Focus on good quality content!
Not including proper author details in your articles:
Including details about author and proper contact information in your about us/contact us page is extremely important since the introduction of E-A-T factor where the expertise of the author profile has become an extremely important factor.
I do recommend linking to the author's social media/linkedin profile as well to further reinforce this factor!
Even if you are outsourcing your articles, make sure you use writers who are more experienced in writing in your niche.
Spams to avoid :
Anchor text spamming
Low quality link spammy
Keyword spamming
Use redirection rules to avoid duplicate content errors.
Hope this article helped! Leave your comments and opinions down below!
AUTHOR SECTION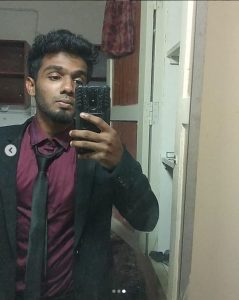 Written by Sai Subramaniam
Sai has over 4 years experience in digital marketing and SEO working with over 20 companies to build their online presence. He created digital hope to share important news, updates and strategies related to digital marketing and SEO. Explore the SEO content writing course to get a good grasp on ON SITE SEO and Content writing
RELATED BLOGS