TABLE OF CONTENT
KEYWORD RESEARCH
TOPIC SELECTION
COMPETITOR RESEARCH
CONTENT GUIDELINES

OPTIMIZE FOR WATCH TIME: LONGER VIDEOS:
GRAB ATTENTION IN FIRST 15 SECONDS:
SPECIFICITY IS KEY:
AUDIENCE RETENTION:
SCRIPT EVERY LINE:
CREATE AND PROMOTE PLAYLIST:
EMOTIONS TO TRIGGER FOR VIRAL CONTENT

POSITIVE AND NEGATIVE EMOTIONS
COMBINATION OF EMOTIONS
AROUSAL, DOMINANCE AND VALENCE COMBINATIONS

YOUTUBE SEO
YOUTUBE MARKETING
INCREASE VIEWS

YOUTUBE INFLUENCER'S
BE ACTIVE ON QUORA AND OTHER FORUMS:
ASK FOR "FEATURED CHANNEL" MENTIONS:
NETWORKING:
YOUTUBE ADS:
SHARE TO WIN CONTEST:
ENGAGE IN COMMENTS
COLLAB AND HOST:
YOUTUBE BOTS:
INCREASE VIEWS USING OTHER PLATFORMS

SOCIAL MEDIA

UPLOAD A TEASER OF YOUR YOUTUBE VIDEO:
RESOURCE SOCIAL MEDIA ACCOUNT:
INFLUENCERS STORIES :
CROSS PLATFORM CONTESTS:
LINKEDIN MESSAGE OUTREACH:
SHARERS OUTREACH:
HAVE YOUR OWN SOCIAL MEDIA FORUM FOR DISCUSSIONS:

PODCAST:

START YOUR OWN PODCAST TO SHARE LIMITED CONTENT
GO AS A GUEST TO A BIG FAMOUS PODCAST!

WEBSITE

EMBED IN YOUR BLOG
GUEST POST EMBEDS!
PITCH TO ROUND UPS:

EMAIL

EMAIL OUTREACH:
GET FEATURED ON NEWSLETTERS:
INCREASE ENGAGEMENT

COMMENT/LIKE TO WIN CONTEST
CAPTION CONTEST:
CHALLENGE CONTEST:
NEXT YOUTUBE VIDEO CONTEST;
TURN VIEWERS INTO SUBSCRIBERS

POWER OF THREE:
ADD WATERMARKS :
DARE CONTEST:
CO- HOST WITH A SUBSCRIBER CONTEST:
PROMISE SOMETHING:
END SCREEN
GIVEAWAYS/ CONTEST:
PRODUCT REVIEW CONTEST:
DESCRIPTION REMINDER:
APPEND YOUR CHANNEL WITH SUBSCRIPTION STRING:
This is just the table of content! i know that's a huge list of strategies!
Let's jump into the content shall we?
Download the guide if you want to read offline!
This is the most important thing that people don't pay attention to
First , Know your seed keywords

These are the broad keywords that people use
Now find long tail for these seed keywords

Use YouTube suggest ( Autofill)
Or keyword tool.io
Now use "Tube Buddy" extension to get search volume and competition data
Now select the keywords with high volume and low competition
Go to traffic sources in "YouTube search" report to see what keywords people use to find your video!
---
Try to focus on "How to" videos

Many people have grown their channel just by using thatt

Social listening

This is more important than anything else in this video!
Look in your comments or you competitors comments on what the audience wants to see!
Go to quora and other forum and be extremely active there!

Competitor popular video section:

In your competitors home page : you'll have sort by popularity option.
Go get a list of ideas/ video that works very well in your niche!
Use Vid IQ chrome extension to show tagss that the video uses
Also observe title and description to get ideas.
RANK IN GOOGLE:
Check for keywords in which Google has video carousel on the SERPs
If your videos does extremely well on YouTube then it might rank in Google as well!
In general these types of videos have video carousel:

How To
Reviews
Tutorials
Funny videos.
---
Things you can learn here:

Which kind of content works well

Basically go into their channel and monitors videos with high views and comments
Categorize the content type with engagement type!
Suggest you go through atleast 30 channels for this

What constitutes a good content type?!

Watch the videos and understand the components of the video
Make yourself templates if you can
Understand what grabs their attention!

Content demands!

Read the comments of those Youtube channels and see what the audience expect
What they appreciate and what they hate!
Tip : Don't let your competitors run ads on your videos!
---
OPTIMIZE FOR WATCH TIME: LONGER VIDEOS:
Watch time is the amount of time people spend watching your video! Now the number of views, but the amount of time
There's proof that longer videos outperform shorter videos!
Value packed longer videos rack up alot of watch time!
LONGER VIDEOS:

Go for value packed longer videos!
Longer videos = More watch time = Better for YouTube.
GRAB ATTENTION IN FIRST 15 SECONDS:
Sounds obvious right? But how many people actually do it?!
Make them curious!
Methods:

Open with a teaser!

This can be done in many niches
Make them feel that they have to watch the rest of this!

Ask A Question:

Brain seek answers!
So start with an intriguing question

Summarize the video:

Outline topics and subtopics
Don't take too long!
This is done so they would stick around if they like!
SPECIFICITY IS KEY:
Get as specific as possible!
Alot of YouTubers have mentioned that the difference between 50K views and 2M views is the specificity of the topic you choose
Basically go niche and then dive deep.
AUDIENCE RETENTION:
You need your audience to stay till the end of the video, right?!
START YOUR VIDEO WITH THE SUMMARY :

Start off your video with the summary of the video!

Just tell them what benefit they are gonna get as short as possible.

JUMP INTO THE CONTENT:

Don't make long introductions
Juno straight in.

OPEN LOOPS:

Basically increasing their curiousity about what's going to come next
"you are probably wondering what "this" is and I'll get to that at the end .

PATTERN INTERRUPTS:

Pattern interrupts are the best way to have audience retention
Anything in the video that's different from the rest of the video!
Could be any of these :

On-screen graphics
Animations
New background or setting
B rolls
Different camera angles
Sound effects
Bulleted List
And more
SCRIPT EVERY LINE:
This is done for best delivery!
Script it! Have an outline and a script for best delivery!
CREATE AND PROMOTE PLAYLIST:
Playlists increases session time
Session time is the amount of time they spends on YouTube after watching your video
So basically if someone watches your video and quits YouTube : It's gonna demote your video
And if they continue watching other videos : It's go nna be good for you!
LIVE STREAMING EVENTS:
Think of this as rewarding your loyal subscribers!
Your audience get this content first!
---

EMOTIONS TO TRIGGER FOR VIRAL CONTENT:

POSITIVE EMOTIONS:
Your content needs to strike the right emotional cord if it wants to be viral
Positive emotions are shared wayy more than negative ones!
Here are too positive emotions to evoke:

Amusement
Joy
Happiness
Interest
Surprise
Delight
Pleasure
Hope
Affection
Excitement
Heres a fact : Young people 18-24 reported less joyful or positive feelings when compared to older people!
COMBINATIONS TO KNOW:
Here's a fact : Individual emotions may not be the cause for vitality

specific combinations of valence, arousal, and dominance might do the trick : And each emotion is a combination of these three dimensions!

Valence : Is intensity of positive or negative emotions!
Arousal : How well it arouses you : Ranges from excitement to relaxation!
Dominance : Admiration is high dominance : We have more control. We feel like we are in control. Fear is low dominance. We feel lack of control.

Heres some common findings of these combinations
HIGH AROUSAL AND LOW DOMINANCE INCREASES COMMENTS:

High arousal : Anger , Happiness, Excitement
Low dominance : Feel less in control over the situation : Fear
HIGH DOMINANCE INCREASES SHARES

High dominance : People feel more in control : Admiration and inspiration!

Heres an Example!
Paramedics doing dishes after the women is taken to the hospital!
NEGATIVE EMOTIONS:
Negatives emotions can become viral too : Have to trigger the right combination or arousal and dominance

Fact : Negative emotions have low dominance. As in we feel lack of control over the situation. So it needs to be emotionally complex.
CONTRASTING EMOTIONS:
Even though positive emotions are more likely to be shared
Having a mix of positive and negative emotions that contrast each other can work very well too.
This got over 900,000 shares! imagine what this 900,000 shares can do to your blog!!
SURPRISE:
This is one of the most common emotions Found. Most common!

If you can surprise your audience : You have theeem!
Shock audiences with facts that they never expected!
Share scary and shocking stats!
---
Basically best practices to follow if you want to rank high / get more views!

Thumbnails!
Thumbnails are everything!
This could make all the difference!
Invest some time in making amazing thumbnails

Work on this!
Find templates!

90% of best performing videos have custom thumbnails!
Heres some tips :

Use alot of contrasting colours!
Use any colors other than red white and black ( The standard YouTube colors!)
Title:
Have relevant title with keywords
It's not very important but still do I recommend you do it!
Brian Dean claims that there's a slight SEO boost when we keep our keywords towards the begining of the video!
Optimize for CTR
CTR is a important ranking factor!
CTR is a ranking signal!
Long CTRs too : click throughs that lead to substantial watch time
How to do it?

Show clear benefit
Like :

How to sell your car : 10 easy steps!
Video Description:
Have in-depth content!
Atleast 250 words!
Include your keywords atleast 2-4 times!
Content page of time stamps
Add upto 15 hashtags
Link out to related paylists and other videos in your channel!
Tags:
Tags are huge for YouTube SEO!
2-3 that includes target keywords
2 tags that describe your video
1-2 tags to mention industry
Use cards
You can use this to link to other related videos on your channel!
If you have a website, do link out to them!
Watermarks
Watermarks can serve you well if you know how to use it!
Custom subscribe buttons visible only to non subscribers!
Have to verify your YouTube channel before enabling this feature!
Youtube Profile bio:
Add links to other social media
Keyword rich description
Location and contact information
Don't forget to allow embedding!
Once you get fans, bloggers and website would wish to embed your video in their content

Important ranking signals :

Here's a list of other important ranking signals!
Video comments :

If someone leaves a comment this just says that they enjoyed your video!
Subscribes after video:

If someone subscribes right after watching a video : it means the video is amazing
It's a ranking factor!
Video shares and Likes

This is obvious too right?
More shares you have, the higher you'll rank!
CTR ( Click through rate)

The higher your CTR is, the higher your video will rank
How to improve?

Better thumbnails
Good titles
LONGER VIDEOS:

Longer videos have higher watch time
Just remember to have your videos value packed!
Longer videos in general does way better than shorter videos!
Like the Youtube Marketing Strategies blog? Read the Complete Digital Marketing Guide here
---

YOUTUBE MARKETING STRATEGIES:

1)INCREASE VIEWS:
Remember if your video is not good and value packed and isn't optimized for watch time : No amount of promoting can help it succeed!

Get them to collaborate ( Pay)

Ask them to create Tutorial, How-to or Demo Videos

Ask them to review/Testimonals

Ask them to review your product
Increases your brand credibility and awareness.

Get them to promote your brand :

Here's a fact : 60% of YouTube subscribers trust the opinions of their influencers!
Also : It's recommended to use influencers who actually know and love your brand so it's authentic!
If no one significant knows you : here's a trick :

Let them know about your brand and ask their opinion on your service!
If it's a product them send your product and let them know their honest reviews to you.
If they actually like and appreciate the product/ service : Let them promote it!
Let the influencer do the talking!

BE ACTIVE ON QUORA AND OTHER FORUMS:

You can get really targetted traffic from here!
So be really active on these forums!

ASK FOR "FEATURED CHANNEL" MENTIONS:

Every Youtube profil has a featured channel section and you can use it to link to similar channels that might help your visitors to find more resources!
Ask similar brand Youtube Channels to mention you!
Crossovers
Guest appearances
The viewers should forget that they are watching ads!
There are 6 kinds of YouTube ads!
Skippable video ads
Non- Skippable Video ads
Bumper ads
Overlay ads
Display ads
Sponsor cards
Ask your subscribers to share your teaser in their social media accounts with links
One of the sharers would receive a huge giveaway!
Leave meaningful comments in similar channels!
Be the first to comment as well : Something controversial or attention grabbing
Join conversations in the comments!
This is basically, you come together to host a contest

Or you can do a video together
Or you can let them takeover
I remember once two YouTubers said "Let's get 50K likes on this video and I will collab with another youtuber and makeout"

Yes, might sound shallow but this spiced things up
Collabing and hosting can be beneficial for both the brand's!
Or this could just be
I Personally haven't used this and YouTube advices against it as well
But some people recommends this for automating some social shares and increases the views of the content
So, you may look into it!
Like the Youtube Marketing Strategies blog? Read the Complete Digital Marketing Guide here
UPLOAD A TEASER OF YOUR YOUTUBE VIDEO:

Because platforms won't promote posts with links to other platforms : so the engagement would be low!
RESOURCE SOCIAL MEDIA ACCOUNT:

Heres a small hack!
Have a separate social media account to follow your industry leaders
And just repost that content
What's the use?

Your page would now act as a resource page
People love resource pages!
Now add your content in between and have links to your channel
This could fetch your son recent amount of views over time!
INFLUENCERS STORIES :

Pay or provide value to influencer in return for "Swipe up" story promotions
Now in this, don't use teaser, ask.them to physically talk about your video benefits and ask them to look into it
CROSS PLATFORM CONTESTS:

If you have a decent following on social media platform : Host this contest
Ask them to subscribe here and one of the subscribers would get a giveaway of your own product
Give away something of value!
LINKEDIN MESSAGE OUTREACH:

LinkedIn is one of the best places to find professional engaged audience!
If your audience is there, reach out to them!
Don't come off as too promotional!
SHARERS OUTREACH:

Go to Twitter or any other platform and reach out to people who shared content in your niche
Don't just promote your video
Start genuine conversations about their interests
Ask them if they want to join your forum where you usually promote and discuss
Or ask them if they want to join your newsletter
And maybe mention about your YouTube channel!
HAVE YOUR OWN SOCIAL MEDIA FORUM FOR DISCUSSIONS:

Use this to promote and keep your audience engaged!
START YOUR OWN PODCAST TO SHARE LIMITED CONTENT

Podcasts are amazing! It's easier to consume than videos and it's becoming the next big thing
Start a podcast to share like half the value of your YouTube video in it!
And while ending, let them know the full presentation is on YouTube
Give a link!
GO AS A GUEST TO A BIG FAMOUS PODCAST!

Do this to promote a particular Sky scraper content that you just released.
Let this be about discussing some amazing point your mentioned in your video!
EMBED IN YOUR BLOG

Embed your video in your website or blogs that gets good traffic
So you can get decent views from there as well!

GUEST POST EMBEDS!

Do a guest post and embed your video in there
This could be a sweet way to fetch some fans!

PITCH TO ROUND UPS:

Create a blog page for your YouTube channel
Pitch it to popular roundups!
EMAIL OUTREACH:

If you don't have leads so far, start collecting them!.
Facebook Lead Gen ads are amazing!
Now send them value packed content often to help them
This way when you send them the video, they would watch it!
GET FEATURED ON NEWSLETTERS:

Getting featured on popular newsletter in your niche can really give a boost to your channel!
---
COMMENT/LIKE TO WIN CONTEST
When you run such contests, with a good giveaway, then people would have an incentive to take the desired action!
CAPTION CONTEST:
It's not just limited to Facebook and Instagram
You can let them comment on a strategy or a image or a video or something

And in return they would get a giveaway!

Ask them to caption down below!
Comments are very crucial for success of a YouTube channel
And the best comment gets a giveaway or a offer
CHALLENGE CONTEST:
Give your audience a challenge to finish
And you grant one best performer a giveaway or a reward

Bodybuilding.com had a 12 week fitness challenge and the best transformation recieve a award of 100K

There are many such challenges : Select one that's suitable for your niche.
NEXT YOUTUBE VIDEO CONTEST;
You ask them to comment on what video you should make next!
The best idea can be featured on the video so you give them credit
Can throw in a reward or two to make it exciting!
Like the Youtube Marketing Strategies blog? Read the Complete Digital Marketing Guide here
---

3) TURN VIEWERS INTO SUBSCRIBERS:

POWER OF THREE:

Ask them thrice in the video to subscribe
Don't come off as desperate tho
Find creative ways to ask for the CTA twice in between your content
And once at last!
ADD WATERMARKS :

You can add subscribe watermarks to be present in your channel at all times
Go to the branding page and then add this!
DARE CONTEST:

You Basically dare yourself to do something IF the you reach a certain number of subscribers!
This can be really effective if you have a decent fan following!
You must have observed this in many videos

They say let's get 10K likes and I will do this
CO- HOST WITH A SUBSCRIBER CONTEST:

Yes ask your viewers to subscribe and they get a chance to co-host with you!
PROMISE SOMETHING:

I promise you guys that I would get you "…." . So don't miss any videos and subscribe to our channel!
END SCREEN

People who usually watch till the end would have found your video useful
So showing subscribe buttons are essential!
And ask for it
GIVEAWAYS/ CONTEST:

Giveaways are best incentives for people to do a desired action!
Give aways can include from physical products to digital informational courses that you might have created to coupons!
I recommend you do ever green giveaways!

The ones that do our expire with time
Weekly ones work very well
Example you give free access to your course everyweek to one of your subscribers that subscribed that week
LAST AND THE MOST IMPORTANT ADVICE

This was completely about "Strategies to promote"
You know which is the best strategy among all of these?

Patience!
Wait for people to notice you

This is the advice most YouTubers give us:

Choose a very specific niche
Know what people seek and keep serving
Do the basics and have patience!
You will get noticed Nd you will grow!
Focus on Quality of Content rather than strategies!
PRODUCT REVIEW CONTEST:

This basically asks your product users to submit a video review
And the one who makes the best video review is going to get a giveaway!
The giveaway could be as simple as featuring their video on your website
DESCRIPTION REMINDER:

You can create a template like this to be added in all your descriptions!
Go to YouTube defaults page to add such a template.
You can always edit them at the end !
APPEND YOUR CHANNEL WITH SUBSCRIPTION STRING:

Do this whole promoting cause then they get a pop for confirmation of channel subscription
Like this

https://www.youtube.com/user/denharsh?sub_confirmation=1
---

CREATING A BRANDED CHANNEL:

Have brand goals

And each video has to contribute to the brand goal
Goals

Inspire people to travel
Show the real adventure one faces in bike trip (Bring that experience to them)
Things to optimize in a channel :

Channel trailer :

Your subscribed users and unsubscribed users can view your channel differently.
Will be shown to all unsubscribed viewers.

Channel about section:

Have a detailed description here
And include keywords in here as well.

Have high quality logo and cover!
AUTHOR SECTION :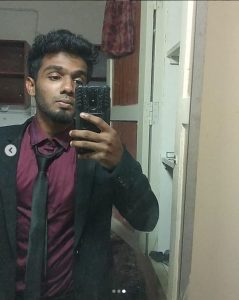 Written by Sai Subramaniam
Sai has over 4 years experience in digital marketing and SEO working with over 20 companies to build their online presence. He created digital hope to share important news, updates and strategies related to digital marketing and SEO. Explore the SEO content writing course to get a good grasp on ON SITE SEO and Content writing
RELATED BLOGS