With millions and millions of users flocking towards WordPress to start their website/ ecommerce, it's important that we understand why WordPress is one of the most used website creation tools and how it stands out of its competition with it's simple yet really functional tools.
So in this blog we will understand in depth about the advantages and benefits of WordPress and why it's one of the best tools for website creation and management for any business/ personal blogs.
So here we go:
Advantages of WordPress
FREE FOR ANYONE:
This is the main selling point for the huge growth of WordPress.
I can say for sure that there is no other open source tool like WordPress with so many features in it and yet it is all for free.
In order to build a new website we would only have to spend on the domain name and hosting for the website. WordPress helps make online business cheaper and accessible for anyone.
Other competitor sites like wix, shopify and everything else are just very expensive and are not for everyone. Those tools are built for people who have excess money to burn and it's not that different from wordpress
Most of these tools would claim that they are easier to use compared to WordPress and is more secure and a bunch of other excuses to make us pay money for a similar product
Here's the prices of the competitors websites:
Wix : $23/month
Shopify : $29/month
Web. Com : $2-$4/ month
Hubspot builder : $45/month
Gator : $4 – $10/month
If you are from well developed countries then these prices might not be much of an issue. But for me personally, since I started my first ecommerce website during college and I didn't have any income at the time, these prices were huge for something that I was just experimenting with.
Because of this, I chose WordPress and I was really scared because there are so many rumors about WordPress that will be debunked by the end of this article!
FREE PLUGINS TO SERVE ALMOST EVERYTHING
Plugins are like the building blocks of a WordPress website.
We have plugins for literally everything!
Here are some examples to help you understand how much we can do with these plugins :
1.Page builder plugins to build the page easily using drag and drop feature. There are some complicated plugins as well to customize the website as much as possible!
2. SEO plugins to assist with our search engine optimization
3. Social sharing plugins to help us get more shares
4. Google Analytics plugin : There are literally plugins for every software there is that could be integrated with our website. With these plugins we can get custom dashboards with metrics from google Analytics!
5. Email Marketing : There are built in tools to integrate with the popular email marketing software's. Using this we can collect leads which could convert into a sale
6. Page speed Plugins : If you are new to ecommerce or digital marketing you must know that the page speed of your website is an extreme important metric for both user experience, Ad success and Search engine optimization. This can be made easier and simpler with the various plugins available to reduce the speed of the page
I will go ahead and give more context as to how this takes place
Caching Plugin : To save the webpage as cache so it loads faster on reload
Compressing Images : In order to reduce the size of the web page
Serving images in nextgen format
Lazy loading images below the fold in order to optimize for Core Web Vitals
Optimizing the code (HTML, CSS, JS) of the page to reduce its size and improve the load time
Removing unnecessary script from the page to help it load faster
7. Plugins for Pop-ups:
Popups can be annoying when they are used at the wrong time but popups are essential for collecting leads.
These plugins don't only help with creating pop ups but also helps customize when the popups should come, in what way, covering how much area, asking what details and everything else.
8. Backup of our website :
There are plugins that help take backups of our website periodically on it's own and update it in our drive so it's easy for us to restore our website in case of any problems
9. Anti Spam Plugins :
There are plugins in wordpress to take care of spam and further eliminate it. These plugins also take care of the security of the website as well.
These are just a sample. There are thousands of plugins out there to make anything possible. With so many features and facilities, how can one complain about wordpress? Especially when it provides all these for FREE!
WOOCOMMERCE INCORPORATED : FOR ECOMMERCE
When I first started the digital marketing journey, I created an ecommerce store using wordpress and woocommerce.
For first timers with absolutely no clue about website development and the wordpress platform, it might take a day to understand the structure of it all. I watched Youtube tutorials and understood and created most of my website.
Woocommerce is a plugin in wordpress that enables us to create a shopping store like amazon. So we can sell products or services that we want and start a business with just a few bucks out of our pockets.
If this doesn't sell wordpress to you, there are back to back benefits that would convince you!
LOADS OF USERS : COMMUNITY
Unlike most of wordpress's competition websites, there's a huge community of people who use wordpress and woocommerce for their personal and business websites.
Having such a huge community can be comforting especially when there's so much rumours spreading about wordpress. No matter what error or problems you might be facing you will definitely find dozens of solutions online in communities and forums since others using wordpress would have faced it before
Having such a huge community always comes in handy! Some of the most popular websites are made using wordpress and woocommerce.
EASY SPEED OPTIMIZATION:
Like we had mentioned before in this article, the presence of plugins that helps with optimizing the page speed of the website, makes this task so much more easier.
We could literally just download plugins and let it take care of everything for us.
Plug in your website URL in the google's page speed tested : https://developers.google.com/speed/pagespeed/insights/
Here are some plugins recommended by us for optimizing for page speed:
Caching : W3 Total Cache Plugin (by Dougal Campbell)
Code Optimization : Speed Booster Pack, Auto Optimizer
Database cleaning : Advanced Database Cleaner
Optimizing images : EWW Image Optimizer
Reducing Page script : Performatters
LOADS OF FREE THEMES TO CHOOSE FROM :
When we first start creating our website, choosing a theme is the first step after we have bought the domain and selected our hosting.
When we first scan through the list of themes available in wordpress, some might be overwhelmed by the number of choices available there.
When it comes to selecting themes, one needs to be extremely careful because changing the themes down the line might cause performance problems later on.
Anyways the fact that matters is, wordpress has loads and loads of free themes for us to choose from.
INTEGRATE EASILY WITH ANY THIRD PARTY SOFTWARE
Marketers and businesses around the world use a lot of third party softwares integrated with their website to add additional features.
These softwares essentially helps engage with our audience better, collecting unique data about engagement in our website and performance of the website.
No matter what software you are planning to use, you can easily integrate it with wordpress. Many might say that wordpress is a hard software to use but that's far from the truth.
SEO FRIENDLY
The websites I have created so far are all wordpress websites and there were no complications when it came to optimizing the wordpress websites for the search engines.
There are many plugins that one can add to check if the content we have written is optimized properly for the basic ON SITE factors.
Although these plugins can come in handy for beginners, make sure you don't just blindly follow the suggestions given by the plugin since some of them are outdated.
Many SEO plugins still insist on Keyword Density and Keyword placements in sub headings and content. But this is not necessary and it definitely isn't a ranking factor. Google is growing smarter when it comes to understanding a web page and it is doing that better than ever now.
So when it comes to SEO, don't follow everything blindly.
REGULAR UPDATES:
WordPress is consistently working on improving itself. No matter how good we think we are, it's important to remember that there's always room to grow and improve.
WordPress releases so many updates every month to fix any sort of performance and security issues that people might come across. Also with Google updating its algorithm so often, WordPress adapts and grows better with each and every update to serve its huge user base.
Also once you start using wordpress it's important that we update it as the updates are rolled out.
NO CODING KNOWLEDGE REQUIRED
I have used wordpress for more than five years and I never required the need to code.I have worked with over 20 companies and still I didn't require the need to code.
This fact will annoy the coders who spent years and years of their life learning to code and build high quality websites. Here's the truth, the only thing that matters when it comes to website performance is page speed and core web vitals (Performance)
DRAG AND DROP PAGE BUILDERS:
Did you know that there are so many drag and drop page builders in wordpress?
This is the feature that's been used as a selling point in most of wordpress's competitors like shopify where they keep insisting that it's easier to use. Yes it's easy to use but it's not a selling point because pretty much every software out there has it.
Makes sense right?
Debunking myths about WordPress
When I first heard of wordpress and started researching about it, a lot of youtubers and websites kept insisting that wordpress sites can be hacked and a little hard to you.It's easier with shopify or wix.
Let's explore and debunk these "made-up myths" about wordpress websites
WordPress is not safe : Easily hackable
This is one of the biggest lie about wordpress! That it's easily hackable.
This might have been true 5 years ago but it's virtually impossible to hack into a wordpress website if we have the proper security plugins in place.
One company that I used to work for was under cyber attack and they targetted and affected pretty much everything else other than the website! They even hacked into our registered google account and attacked our social media handles and everything but they were unable to break into our wordpress website!
That's how good wordpress websites can be if we know how to safeguard it properly!
So,do not believe when someone states that wordpress websites are not safe.
It's not easy to use!
If you had read this article to this point you would know that wordpress is easy to use as well. It might take a day to understand where every element is and how to use it properly.Other than that, wordpress is easy to use
The theme we use might influence how we create the pages but again we could use page builders to build our pages as well.
Heavy and Low quality themes
Some of the themes we find in wordpress can be low quality but again, there are so many themes available online, some are paid but still are extremely cheap when compared to any of the competitors.
Also with so many themes available for wordpress, you have so many choices to go through and you will definitely find a lot of light and good quality themes.
Check websites like theme forest to find really professional themes that so many top market leaders use for their own websites.
It is for beginners
Some have this impression that wordpress websites are for beginners and that once they learn how to get things done properly in the website and ecommerce business, they would upgrade to other platforms for better performance.
But that's far from the truth. Actually once we get good at using wordpress and start seeing results, it would be almost impossible to move to other platforms.
So, from everything we have seen so far, WordPress has so many benefits and advantages. I will definitely recommend anyone from beginners and experts to use WordPress to create any sort of website!
AUTHOR SECTION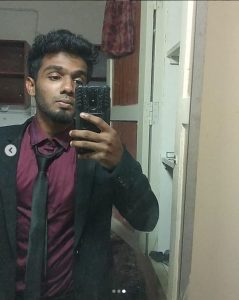 Written by Sai Subramaniam
Sai has over 4 years experience in digital marketing and SEO working with over 20 companies to build their online presence. He created digital hope to share important news, updates and strategies related to digital marketing and SEO. Explore the SEO content writing course to get a good grasp on ON SITE SEO and Content writing
RELATED BLOGS