SEO audits are very essential to maintain the health of the website and the SEO score for prolonged periods.
A Lot of people out there talk about SEO growth and "magical secret tips" to improve organic traffic and so on but no one talks too much about SEO maintenance.
One of the ways that I use efficiently involves going after the key terms that have a lot of low quality pages ranking in it because it's easier to outrank pages that have low SEO maintenance.
The hardest part of SEO is to get into the top 5 rankings and that's true. We have to get a lot of things right in order to rise to the top but without proper maintenance, the top 5 position won't last for long.
This is where an SEO audit comes into place.
What is an SEO Audit?
The process of auditing the website for quality checks in order to not lose the SEO score (domain/page authority)
Think of this like an overall health checkup that we take once every few months to make sure that nothings going wrong.
Just like our physical health, sometimes we might not know we are sick until the consequences of the sickness starts affecting us (Cancer for instance).
Why is an SEO audit very important?
Similarly, in SEO, when we do things wrong and our website health is affected by it, we wouldn't know it until the search engine indexes and crawls our page and drops our ranking and authority.
To avoid these kinds of situations, its extremely important to do proper SEO audits at least once a month in order to maintain and improve the website further.
TABLE OF CONTENT:
WEBSITE AUDIT CHECKLIST:
1.Site Audit Tool
2. Broken link check
3. Website navigation
4. Remove thin pages
ON SITE AUDIT CHECKLIST
Content Quality (Important)
Proper Header Tags
Relevant internal links
Schema.org
Page speed and Core Web Vitals
Basic YOAST SEO checks
Keyword tracking set up for important blogs
OFF SITE SEO AUDIT CHECKLIST:
1.Required backlinks analysis for each blog
2. Do a link quality check
TECHNICAL SEO AUDIT CHECKLIST:
1.Check manual actions penalties
2. Mobile friendliness
3. Indexing issues
---
WEBSITE AUDIT CHECKLIST:
When people talk about SEO audits for a website they usually mean checking if there's any major problems in the website. SEO Audits are done by SEO's periodically to just check if everythings alright and they generally don't fig deep and analyze each and every page as it can be really time consuming.
So what are all the metrics that people take into consideration while talking about an overall website Audit:
1.Site Audit Tool
2. Broken link check
3. Website navigation
4. Remove thin pages
5. Avoid redirection chains : Recheck your redirections
Site audit tool :
There are so many website audit tools available for free online.
Just google the phrase " SEO website audit" and choose one of the results
There are some of the tools that I recommend :
One could also use tools like flikover which gives us access to a lot of premium tools that we can't afford to buy individually:
Ahrefs, SEMrush, Moz, Woorank, Spyfu, Buzzsumo and so much more.
These tools pretty much get us any obvious problems our site might have, including all the basic ON SITE metrics that people stress too much on.
Broken link check:
Technically having a few broken links in our website is completely alright but a lot of such broken links might be considered bad because of the bad user experience and lack of relevance.
There are alot of broken links checking tools available online and here's a few tools that I recommend :
Website navigation :
Let's all agree on this, we have all been on websites with really bad navigation that even though we liked the content, it frustrates us to try and find other similar pages even if we are really interested in it.
Good navigation is key for a successful website. Think from the users perspective for adjusting and improving the website navigation.
Have you categorized all your pages properly based on the products/services you offer?
How is the flow of the website?
How easy is it for an unknown first time user to understand your website and what it's all about?
Here's one good SEO practice for you to follow when it comes to website navigation:
Rule of three : Every page (that has any value) should be accessible within 3 clicks from the home page
Have a hierarchy of pages and make sure the important ones are accessible from the home page.
But again, website navigation is not a very important SEO factor and at the end of the day it's not our landing pages that fetches us most of the traffic. It's our blogs and other content rich pages which are still going to stand alone and fetch us traffic.
So website navigation should be done with the user's perspective in mind.
Remove thin pages :
When it comes to removing thin pages a lot of SEOs talk about crawl budget and how its important to remove low quality thin pages so google saves it's "crawl budget" for our website.
Here's a clear explanation : " Any website with less than a million pages in it like Amazon or other big ecommerce stores don't have to worry about crawl budget"
Here are the steps to identify thin pages
Go to ahrefs if you have access to it
( if not get access cause am not sure how good of an SEO one can be without these good tools to give us proper insights : Go for group buy options which are so much more cheaper)
Enter your domain in site explorer
Click on top pages option ( it could be renames often as best pages/best pages by links or anything else in the future)
Export the whole report
Now ignore the top pages that fetch us traffic.
Go to traffic less pages : Categorize all the trafficless pages ( landing page, testimonial page, low quality blogs, good blogs with no traffic, product page)
Now it's time to re-evaluate what purpose those pages have to play and if there's any way to minimize such thin pages.
For low quality blogs, one would have to either update the page with more in depth information and resources or direct it to a similar page that has more value.
Avoid redirection chains:
If you are using plugins to do your redirections, then make sure you avoid redirection chains.
What is a redirection chain?
When a series of pages are redirected one after another like a chain, it's called a redirection chain. This could cause problems for your website.
---
ON SITE AUDIT CHECKLIST:
Content Quality:
Despite what you usually see in other articles on SEO audits, the header tags, alt tags and other "important ON SITE SEO" factors don't have much impact if the content doesn't play its role.
Content comes first. Let's leave the basic ON SITE checks for later. Google has repeatedly stressed the importance of content relevance and quality over and over for years
It's been impacting the Search results now better than ever.
Here's the benchmark for content quality that you should aim to achieve
Go through the first 10 results in the SERPs ( Search Engine Results Page)for the main keyword that you are trying to rank for
Observe the kinds of blogs written ( How to, list posts, guide posts)
Note down all the important resources used in these pages
Note down the content length and all the main subtopics used
Now think, how can you create something that is more valuable than all of these articles put together?
Note : It is extremely important to re-evaluate content quality once every 3-6 months.
Ask yourself :
What sections and resources can you add to make this page better?
Did we miss any keywords that could fetch more value and traffic? (Use the keyword Gap Tool)
Would adding a downloadable PDF option help our user?
Can we add more infographics to support the content and data?
Have we used enough statistics to add more credibility?
Can we create a video version of this blog? Or maybe even a podcast?
Basic checks :
Checklist
Proper Header Tags
Relevant internal links
Schema.Org
Page speed and Core Web Vitals
Basic YOAST SEO checks
Header tags :
Things to check:
Is the content broken up into proper subtopics?
We have only used one H1 tag? (Although google has stated that we can use as many H1 or H2 or any tags and it wouldn't affect the SEO : Shift this focus to user perspective and usefulness)
Is the main keyword used in the H1 tag?
Internal Linking :
Let's not get into the website architecture reason that most people use while talking about linking.
It's generally a good practice to link all related blogs to each other so the user might find it interesting and further spend more time on your website.
Note : Unlearn most of the things you have learnt about SEO. They say do this cause that's what google considers good. But lately google is becoming smarter and we don't have to do any of these to convey to google what the page is about.
It is generally advised to add anywhere between 4-8 internal links. It's not going to become a problem if we add more links
Just make sure all the links are relevant. Give at most importance to RELEVANCE and how useful it would be to the user
Schema. Org:
Schema. Org is the structured data that we add to every page in order to inform the search engine crawlers about our page so they would understand it better.
If we end up in the top results and we have an appropriate schema/structured data added to our page, then we could get a featured snippet which would help increase the traffic significantly!
Significantly! The amount of SERP real estate that the featured snippet gets would increase the CTRs drastically which would result in a spike in traffic.
So structured data is a must when it comes to ON SITE SEO.
Things to avoid while adding structured data :
Don't add multiple structured data per page : While it doesn't violate any rule, it might confuse google. It's better to add structured data about what the page represents rather than a small section of the page.
There's this common misunderstanding that google is reliant on the structured data to understand the page exactly : So people sometimes add structured data types that are currently not active in google expecting it to serve the purpose of informing google better about the page.
Page speed
There are a lot of statistics that run around the page speed metric. Each second could mean a lot to the user experience and hence would result in good engagement and sales.
But what should be our page speed?
Personally as an SEO, I would say anything less than 5 seconds is a really good page speed metric.
BUT…
Google recommends a page speed of 2 seconds or less.
How to improve page speed?
Caching
Optimized images : compressed, lazy loaded and in NEXTGEN format
Proper script maintenance : use performatters plugin to manage scripts
Proper code optimization : Serving Javascript, CSS and HTML in a way that it consumes the least amount of time
Use Google tag manager to load 3rd part scripts so it wouldn't affect the page speed.
Core Web Vitals:
How do we get our page to optimize for core web vitals : Is something that many SEOs still haven't figured out
If you are using a WordPress website then you might have to change a lot in your website from the theme to the plugins and the images you use.
Basic YOAST SEO checks
While any decent SEO would have got the basics of ON SITE SEO right, it doesn't hurt to either track it in a google sheet or recheck and modify it once in a while.
For instance , here's an ON SITE overview factors to track:
Present Header Tag
Content length : Word count
Number of images used + alt tag check
Number of YouTube embeds
Links : Number of internal and external links used ( change external links over time : choose more relevant page)
Lead funnels use
Last date edited/modified
If you can track these for all your important blogs, then you will be able to modify and maintain a really good ON SITE SEO score!
Related Blog : A complete Guide to ON SITE SEO
Keeping up with the news:
Sometimes we might have to recheck pages from a very long time ago to update it with the latest SEO standards and practices
For instance these are the new changes that happened in the past few months that urges us to make a few tweaks :
Affiliate links is now REQUIRED to be mentioned in the tags
Having a author section would increase credibility
SERP title tags are being rewritten by google selectively : Which leads us to give less priority to title tags
Content relevance become one of the biggest ranking factors : Which made a lot of low DA ( Domain authority) websites
Related Blogs: SEO News : Stay up to date with the latest changes and updates from google!
Tracking keywords :
If you do this right, you would be able to reason the metrics you get in your analytics better.
There is a direct correlation between your ranking keywords, referring domains, page authority, domain authority and impressions received.
So make this an habit every time a blog starts picking up:
Get a list of important keywords for that blog that you want to rank for (keywords.io tool)
Get a list of keywords that your blog is already ranking for with position data ( Ahrefs)
Now identify which of these keywords you need to target more on
Do an in depth SERP research for each of these keywords
Now make improvements to page so you have more chances of ranking in those keywords
Also use these keywords in the anchor text of your backlinks.
Please stop worrying about keywords and keyword density as it doesn't make any sense anymore. If any SEO course teaches you anything about keyword density, it's really outdated.
It's not surprising to see some SEOs still stressing on keyword density and it's pretty much a waste of time
I have written so many articles and made it rank in the top page without having to worry about any "keyword density"
---
OFF SITE SEO AUDIT CHECKLIST:
1.Required backlinks analysis for each blog
2. Do a link quality check
Most SEOs don't mind too much about the OFF SITE SEO checklist since the rules around these are so strict and the process of getting backlinks can be so hard and long sometimes.
Anyways let's look into the OFF SITE SEO AUDIT CHECKLIST NOW:
Required backlinks analysis:
When you publish a page, how do you know how many backlinks and domains it would need to rank for the target keyword?
Would you check the backlinks of the other pages in the SERP?
Would you use tools like Ahrefs, SEMrush, Ubersuggest to understand the keyword difficulty and go according to that?
Also some might say, the number of links doesn't matter, the quality does. It's completely true.
How do we decide the quality of the link we receive? Based on the domain authority of the referring site?
I have designed a separate course to explain this better as going too deep might make this article bigger.
Related Blog : Here's the Ultimate Backlink Building strategy list :
Link quality check :
Like mentioned in the previous point, quality is way more important than quantity. Here are some stats I have seen that might blow your mind :
I have seen websites with just 50 referring domains have a domain authority of 54

For those who have been trying to raise their domain authority you would know how hard it gets after a certain point to even make it increase by one and we usually focus on improving link quality

Just one link from the most authoritative website in the niche was enough for my website with DA 32 outrank websites with over 91 DA.
There are many paid tools like screaming frog that help isolate the bad links from the good . Now if it's really low quality and spammy and it's present in large numbers then it's advisable to use the link disavow tool to remove low quality links. https://search.google.com/search-console/disavow-links
What is considered low quality links?
When do we actually need to remove the bad quality links?
How does google actually recommend us to get links if it isn't for the link that we generate through forums, social bookmarking and other means?
How to get high quality links?
I will answer all these questions in detail in upcoming blogs and include in depth details about this in my course.
TECHNICAL SEO AUDIT CHECKLIST:
1.Check manual actions penalties
2. Mobile friendliness
3. Indexing issues
Technical SEO is something that we need to work on for a strong SEO foundation.
Every metric that we usually hear when it comes to technical SEO is pretty basic and necessary.
For instance
Uploading SITEMAPS
Core web vitals
Mobile friendliness
Indexing issues
Redirections and robot.txt
If you aspire to be a good SEO then you NEED to be strong in the technical part of it.
So here are some technical SEO audits to do :
Check manual actions and penalties :
Every week just go to your search console and check for manual actions and penalties that you might have gotten
Well usually we do get a mail if any such actions are being taken against us. But it's generally a good practice to check this section periodically as it would affect our pages the most!
Mobile friendliness:
When a lot of people started talking about mobile friendliness, I was confused. What do you mean by it and how to optimize for it?
It's simple, make your website perform well in mobile devices. What should we do for it?
Responsive website ( responsive themes if you are using WordPress)
Quick load times (Mobile users are definitely not patient! Deliver the results to them within 2-5 seconds)
Avoid popups or if it's really necessary, make sure it's not annoying for mobile users.
Avoid too many redirects
Declutter your website : remove unnecessary add ons that would affect the mobile loading and mobile users user experience.
Just check for mobile friendliness factor in the search console. Identify the pages that aren't mobile friendly and follow best practices for better results
Indexing issues:
If you have been a SEO for awhile, you would know that 2020 was hard hit by these indexing issues.
We see google as the God of search engines even though google has issues often. Around October of 2020, a lot of websites started having indexing issues.
The best performing articles in our website got deindexed and the rankings, traffic and everything just dropped.
New blogs also had some issues in being indexed.
Even though we waited for months, there was no fix and so I created a new page and used 301 redirection which restored the rankings and traffic.
So make sure all your pages are being indexed if there's a sudden drop in any important performance metrics.
Hope this article helped clear a lot of doubts that one might be having about SEO.
This is the SEO audit checklist anyone would need to make sure that their website and the pages continue to grow and perform well.
AUTHOR SECTION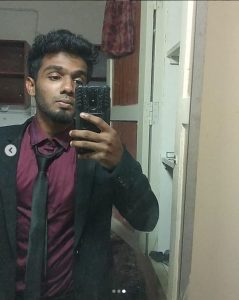 Written by Sai Subramaniam
Sai has over 4 years experience in digital marketing and SEO working with over 20 companies to build their online presence. He created digital hope to share important news, updates and strategies related to digital marketing and SEO. Explore the SEO content writing course to get a good grasp on ON SITE SEO and Content writing
RELATED BLOGS