Did you know ? "57.8% of all website traffic originates from Google." Here's the ON PAGE SEO Ultimate list for you to use!
TABLE OF CONTENT:
ON PAGE SEO FACTOR'S
BASIC ELEMENTS:
TITLE TAGS

Use : Keywords, emotions, brackets,numbers, power words

META DESCRIPTION

Use: Keywords, Emotions, Sell the "why"

URL OPTIMIZATION
PAGE STRUCTURE

Use H1,H2,H3 tage appropriately

MOBILE FRIENDLY
LSI KEYWORDS

Include LSI in the beggining

LIMIT PAGES

Focus on quality than quantity

INTERNAL LINKS
OUT BOUND LINKS

2-4 externals for 1000 words

SITE SPEED
IMAGES

IMAGE ALT TAGS
IMAGE SITEMAPS

FULLY CRAWLABLE PAGE
ON-PAGE ENGAGEMENT

ENCOURAGE COMMENTING
USE SOCIAL SHARING BUTTON
ADVANCED ELEMENTS:
RANK BRAN

DWELL TIME

Follow copy-writing rules

CTR

CTR MAGNET METHOD
POWER WORDS
BRAND AWARENESS

POGO STICKING

VISUAL SEARCH OPTIMIZATION

Descriptive title and alt tags
Have images at the beginning

RICH SNIPPETS

Have schema markup in your page

FEATURED SNIPPETS OPTIMIZATION

Rank high + follow proper format

VIDEO FEATURED SNIPPET

Have brief description and upload transcript

VOICE SEARCH OPTIMIZATION

Optimize for featured snippet

E-A-T

Expertise, Authoritativeness, Transperancy
ADDITIONAL TIPS:
CANONICAL TAGS
TRANSCRIPTS FOR VIDEOS
YOU TUBE VIDEO'S
[download_after_email id=4142]
ON PAGE SEO : AN ULTIMATE LIST
Title Tags:
GUIDELINES FOR TITLE:
Use Title Tag Double Dip
Get a long tail version of your keyword you selected
Example:
Seo tips : Is the Keyword
Seo tips and tricks – Long tail Keyword
Double Dip Title Tag : Seo tips and tactics: 25 Best ways to generate Backlinks.

USE EMOTIONAL TITLE TAGS:
Normal : Productivity Tips: How to Get More Done
Emotional : Crush Your To-Do List With These 17 Productivity Tips
USE BRACKETS AND PARENTHESIS
It is found that brackets outperformed bracket less titles by 33%
Example : Add these after your title
(2018)
[Infographic] (New Data)
[Report] (Case Study)
(Proven Tips)
USE NUMBERS – NOT JUST FOR LISTS
Data – Percentages – Limited time ( Get it done in 14 Days )
SOMETHING! SOME NUMBER.
POWER WORDS IN TITLE :
Power Words can be effective when used in title tags
Examples :
Effective
Insane
That Will Case Study
Examples
Proven Study
New
Powerful
USE TITLE MODIFIERS
Title modifier's can boost up the "Click through rates"
Examples :
"How to…"
The current year
Review
Best
Fast
Checklist
Guide
Tips
Easy
Simple
BUZZFEED CLICKBAIT type Titles
We aren't going to do click bait – We know those titles get people's eyeballs – So use them
25 ___ That Will Change The Way You ___
I Tried ___. And Even I Was Surprised About What Happened Next
This ___ Makes ___ 10x Better
Here Are 11 ___ That ____. And They're Backed By Science
Use These 20 Simple Hacks For More ____. #5 Is Awesome
When You Learn About ___ You'll Never ____ Again

---
Meta Description
(To increase click through rate- even in social media share)
Include Call to action in it

MAKE IT EMOTIONAL – Make it emotional – Address pain points –
SELL THE "WHY" THEY SHOULD CLICK ON YOU -Is your content comprehensive? Based on research? Funny? Sell that in your description:
---
URL OPTIMIZATION
GUIDELINES:
Have keyword in title ( Google uses this to know what the page is about)
Keep it short!! ( Overly complicated urls can let left unindexed) : There's a correlation between short urls and more social shares
Separate words by hypens : Google states – separated by hyphens implies seperate words – else they are considered as the same word.
Use https – It's a ranking signal now.
Avoid dynamic urls– the URLs that's used for tracking purposes – they are really bad for SEO
DO NOT USE BLOG TITLES! : Unnecessarily makes it long .If you change the blog topic while updating – then the url makes no sense right?
website/subdirectories/page
---
PAGE STRUCTURE:
Use H1 Once
Use H2 and H3 appropriately
Use Semantic Keywords/Topic related as H2 and H3 tags
You can also use – Quote boxes
Sidebar callouts – If you have content that supports your point – Use a big banner with that part of content
Section Banners – A small banner for each subheading would look good.
Gives a good site structure
Better crawling and user experience
---
MOBILE FRIENDLY:
The site HAS TO BE MOBILE FRIENDLY.
---
LSI KEYWORDS :
How to find LSI keywords?
Just type your main keyword in Google and find the words that are bolded in the results page
Sprinkle the keywords here and there especially in the beginning. Don't obsess.
---
LIMIT THE NUMBER OF PAGES :
Have more stronger pages than having alot of thin pages
Update old pages n create content there.
---
INTERNAL LINKS
Internal links are supposed to boost "new and important pages"
Guidelines (Architecture)
Use 2-5 internal links ( More links u send out, they have lesser n lesser value)
Don't use same anchor text for two different URLs.
One link back to your category
Rest in the same category – Based on relevance
---
OUTBOUND LINKS
Sometimes Google knows what your page is about from your outbound links
2-4 external links for a thousand words article.
---
SITE SPEED :
Make sure it does load within 4 seconds
Tips to improve :

Smush images
Minify code
Use caches
Go to better hosting
Implement CDN – Content delivery network
---
IMAGES:
Every page needs to have an image.
Add unique images!
There's no limit on the number of images to be added, but beware of the page size
IMAGE ALT TAGS:
Google can't understand what an image/ video is:
"Provide a descriptive filename and alt attribute description for images."
IMAGE SITEMAPS:
It is recommended that we add image sitemaps. It'll make the page easily crawl-able!
---
FULLY CRAWLABLE PAGE:
---
ON PAGE ENGAGEMENT
ENCOURAGE BLOG COMMENTS :
Blogs with actual good comments have a slight edge over the ones that don't have.
GET SOCIAL SHARING BUTTONS
With more shares it indirectly boosts your rankings
---
Rank Bran
( ML system changing ranks based on UX signals)
Dwell Time
Dwell Time :It is the measure of "How long they stay in our website"
The average Dwell time for the top 10 results is 3:10
How to increase dwell time?
ADD BUCKET BRIGADES – these are sentences that have : (Colon) at the end..

Go to a place in the article where people would passingly get bored – Add Bucket brigades.
Example –
Here's the deal:
Now:
What's the bottom line?
You might be wondering:
This is crazy:
It gets better/worse:
But here's the kicker:
Want to know the best part?

Make the first few sentences short
Follow SEO copywriting rules
---
Optimizing Title And Description
Your results NEED TO SCREAM – "Click me!!" Cause there are so many paid ones
CTR Magnet method
Find Google Ads on the keywords you are searching for
Include them in your Title n description
---
Power Words:
People are impatient and they want quick results! So use these in the titles and descriptions
Today
Right Now
Fast
Works Quickly
Step-Step
Easy
Simple
Quick

Brand Awareness
Brand awareness can improve CTR by 350 %
Use Facebook Ads to Increase Brand Awareness
Insanely useful Email Newsletter
CREATE YOUR OWN KEYWORDS
Like the "Skyscraper Technique" – That's their own branded name..
POGO STICKING:
Google notes down the to and fro motion of the readers in search results until they find the required content
That site that gave what the users were looking for , gets a better ranking.
---
VISUAL SEARCH OPTIMIZATION:
There's a huge increase in the visual searches and it is predicted that this trend will drastically increase in the coming years and it is very essential that we optimize for these
Images that are higher up on the page has more chances of ranking in visual search
How do you like ON PAGE SEO Ultimate list? Share and help others!
---
RICH SNIPPETS
Google gets it from structured markup – Schema – Pages HTML
You can get this by installing some plugins in WordPress!
We can test using this tool
Identify type of rich snippet

Reviews – shows rating
Recipes – Shows rating.
Music – Shows producers, length n other details.
Product Markup – Cost and product images.
Organisation – Helps Google understand key information about organisation ( Address logo n contact on left side)
Top stories – Appear on top news box – Only for Google news approved websites.
Videos – They can't understand them in your page – So wrote markups
Events – Date n time

Improves CTR
FEATURED SNIPPET OPTIMIZATION:
CONDITIONS:
First rank in the top 10 of the google result
Format the content in this way :Questions : Answer : Details : Sub-questions : Answer
Use Lists (Use H2 or H3 on every item on the list)
Create a table if you want to be featured in : Table snippets
---
VIDEO FEATURED SNIPPET:
Video with clear sections ( sections as in parts of video with certain content in it)
Have clear title and brief description
Upload a transcript!!
---
OPTIMIZE FOR VOICE SEARCH
It needs to rank in the top 3
Featured Snippets helps
Must have a "Question" with an answer! (At the top of content )
---
E-A-T
( Expertise, authoritativeness, trustworthy)
It's ranks better if it's written by experts than when it's written by unknown people.
How do we know if he's a expert? – Off-site signals and previously published articles.
---
ADDITIONAL TIPS:
TRANSCRIPTS FOR VIDEOS:
Crawlers don't know what your video is all about – So we need to give transcripts / brief description of your video below it.
CANONICAL TAGS:
If a lot of you product pages have the same description : Then use canonical tags to avoid duplicate content error
YOUTUBE/ VIDEOS – Get in OR Get Out!!
– 55% of all Google search results contain at least one video.
---
How do you like ON PAGE SEO Ultimate list? Share and help others!
[download_after_email id=4142]
ADDITIONAL WEBSITE FEATURES:
HAVE LIVE CHAT FEATURE
Instant gratification is important
Having live chat improves dwell time and helps support customer.
REMOVE SLIDERS – FOCUS ON ONE BRAND MESSAGE
Do A/B testing if necessary
BRANDING :
Proper logo ( not a clutter – Clear proper)
Add favicon
CREDIBILITY
Replace your stock images and add a personal brand photo
Testimonials
ADD YOUR OWN VIDEO
Start with the about me page
ENABLE ONSITE SEARCH :
Make it clear so people are motivated to search
HAVE A CLEAR FORM AT END WITH PROPER CTA:
Every page serves a purpose right? Implies they must have a CTA .
AN AUTO ACCELERATOR :
Return users enjoy faster experience.( WP super cache)
BUNDLE BEST SELLING PRODUCTS WITH HIGH MARGIN PRODUCTS
Bundles work amazing in this age.
RETARGETING ABANDONED CART :
Around 70 percent are abandoned carts
So do RETARGETTING emails and ads.
---
AUTHOR SECTION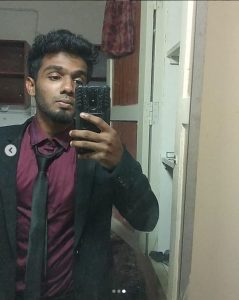 Written by Sai Subramaniam
Sai has over 4 years experience in digital marketing and SEO working with over 20 companies to build their online presence. He created digital hope to share important news, updates and strategies related to digital marketing and SEO. Explore the SEO content writing course to get a good grasp on ON SITE SEO and Content writing
RELATED BLOGS