Basic Guidelines
Tweet three times a day.
2000+ Word Post : Only 18 percent publish such articles
Have trending new content
Have in depth content
TABLE OF CONTENT'S
CONTENT RESEARCH
METHOD'S OF RESEARCH

FINDING USER INTENT
KEYWORD VOLUME
AUDIENCE PAIN POINTS
MARKETING CHANNELS TO USE
FINDING SUB- TOPICS

FINDING VIRAL CONTENT IDEA'S

MOST SHARED CONTENT IN THE NICHE / POSSIBLE HIT CONTENT
MOST POPULAR PAGE ON COMPETITOR'S WEBSITE
RESEARCH IN FORUMS
CONTENT MARKETING STRATEGIES
LAUNCHING THE CONTENT:

GET IT REVIEWED BY PEOPLE:
TARGET COMMUNITIES:
LAUNCH IN EMAIL LISTS!

GUEST POST ON RELATED TOPICS:
PITCH IT TO ROUNDUPS:
SUBMIT ARTICLE FOR REPUBLISHING IN RELATED WEBSITES:
MEDIA COVERAGE
STUMBLEUPON PAID DISCOVERY
GETTING FEATURED ON NEWSLETTERS
CONVERT BLOGS TO PDF AND SHARE ON UGC WEBSITES:
NETWORK/COLLAB WITH FELLOW BLOGGERS
POPULAR FORUMS :
PINTEREST IS A GAME CHANGER:
HAVE A GIVEAWAY AT THE END OF EACH BLOG:
GUEST POST BONUS:
LINKEDIN SYNDICATION:
BLOGGER OUTREACH:
PODCAST BONUSES
SPEAK AT EVENTS AND CONFERENCES:
USING SOCIAL MEDIA
REPURPOSE ALL BLOGS INTO YOUTUBE VIDEOS:
FACEBOOK BOOST WITH RETARGETING:
HAVE CLICK TO TWEET THIS LINK:
SHARE THE CONTENT ON SOCIAL MEDIA TO GET THE FULL BLOG POST!
MORE IN BACK-LINK STRATEGIES ARTICLE:
---
First you need "A topic" related to your niche "that needs answering".
Need to spend more than 6 hours to create a post ( Some of the content out there are researched and written for months )
Most important is the audience pain points!
What to do in your research phase
User Intent / Audience interests
Audience pain points ( Question Analyzer / Quora)
Audience language + Queries (Keyword research+ Answer the public)
Which channel to use? (marketing)
Keyword volume
---
Talking with the customers on phone / person → ask them questions
Chat with our non-customers(potential) on the internet
1) FINDING USER INTENT!
Google's first page – Do a brief research to match user intent
Do they want information?
Do they want advanced strategies and tips?
Are they looking for a product?

Types – informational ( Want something? ) navigational ( searching for a site or contact info) – Transactional
---
2) CHECK KEYWORD VOLUME:
Validate the need.

Is there enough search Volume?
Is there very brief guide already in that?
Is there too much Competition?
Find a medium between Competition and need!.
3) AUDIENCE PAIN POINTS
Pain points needs to be addressed in the beginning of the article so the readers can relate to us
Best ways to get this is through

Forums like quora and reddit
Go to Instagram hashtags and read through the captions!
Talk to your audience yourself
4) MARKETING CHANNELS TO USE:
It is important to know the kind of channel that would work best for your "niche topic"
How to find that ?

Check your competitors : What kind of content works well in which kind of platforms
Go to a similar blog/article : Check where they have the maximum shares.
5) FINDING SUBTOPICS:
(Have mid-long tail keywords on each section)
USING UDEMY:

Go check out the course outlines there : would give you a very clear idea about the topic

Use Quora
---
FINDING VIRAL CONTENT IDEA'S
1.1.1) Finding most shared and most liked content / Finding possible hit content:
Find proven likable assets
Ahrefs = Find a popular website – Hit it in Ahrefs – Top pages – See the ones with most number of links
Or use uber suggest to spy on your competitors most shared content
Buzzsumo – Features :
Buzzsumo – Enter the keyword – get the most shared content (Find common topics in top 10) – In that u can filter by content types to know the most shared in a particular content type – also check the evergreen score .
Buzzsumo – Hit your competitors Domain and it will show the best performing content ( Get the common content out)
Go to their site manually and check for topics with maximum comments.
Question Analyzer – Goes through quora Reddit n what not n gets your long tail questions in your niche.
( Remember people ask in quora and Reddit cause they googled it and couldn't find a convincing answer)

Facebook Analyzer
Hit the keyword and it will show u the top posts for that keyword ( Change timeline to 6 months)

You can hit discover trends n it will show u the best performing content.
You can also do it to analyze your direct competitor page.
Content Analyzer – Shows you the best performing content type in that niche ( How to, list, what, why,…)
Top authors – Finding top authors in your "keyword " to further do research.
Google – For a tough ranking keyword – Some articles have more links than they deserve ( Meaning ? You can improve on it)
Research possible ( Not yet published) HIT content:
USING FORUMS :
Go to sub Reddit / Sub reddit
Go to Quora
Questions DB – Get Questions Ideas
Google image tags – type a keyword- You will get a list of tags just below the search bar – Add them to your main keywords
---
---
REACH OUT TO INFLUENCER'S:(BEFORE STARTING TO WRITE)
Tell them " We are making an epic in-depth guide on "XXXX" ( for free) and we wanted to make sure we get your input. Are you up for a Q/A session?
Or even let them cowrite the piece of content.
STRATEGIES:
LAUNCHING THE CONTENT:
Launch it like you launch a product!
GET IT REVIEWED BY PEOPLE:

Ask Influential people to review it!
TARGET COMMUNITIES:

Product Hunt
LinkedIn , Facebook , Slack Channels! , Reddit!, Quora
LAUNCH IN EMAIL LISTS!

Yours, your companies and your influencers email lists!
---
GUEST POST ON RELATED TOPICS:
Guest posting in related topics and casually linking in your guide works!
PITCH IT TO ROUNDUPS:
Usually they roundup the best articles every week. Pitch it to them!
[Keyword] + roundup / best blog updates / monthly roundup
SUBMIT ARTICLE FOR REPUBLISHING IN RELATED WEBSITES:
No followed.
Increases visibility
MEDIA COVERAGE
Getting mentions in big magazine or press or a big blog – How? Creating newsworthy content
Make a list of the columnists and bloggers who write about your industry, including their contact details as well as the sites where they publish their content. You can start by identifying and listing at least 50 different writers in your field and use Excel spreadsheet to organize the levels of priorities for each
Dig deeper about each writer – To make personalized copy
Start sending them emails
in-depth guide on how to get press coverage
STUMBLEUPON PAID DISCOVERY
Stumbleupon is a service, where you pay some money to post your content (You can target audience- like FB targeting) – people there have a greater chance of sharing your post – viral marketing
GETTING FEATURED ON NEWSLETTERS
Get connected with bloggers with a large number of email list / newsletter
Before publishing a content – send them a email copy to get featured
The benefits needs to be mutual – So, find a way to add value to them.
CONVERT BLOGS TO PDF AND SHARE ON UGC WEBSITES:
Convert your blog to pdf
Submit it in Scribd and other document sharing websites
NETWORK/COLLAB WITH FELLOW BLOGGERS
Bloggers usually don't talk with their fellow bloggers
But it's very important we have a network of niche bloggers as our friends
You share their constant and they'll share ours.
POPULAR FORUMS :
There are forums where big industry influencers interact
We can use such forums to interact with other niche bloggers and consumers
PINTEREST IS A GAME CHANGER:
Creating 2-3 pins per blog post atleast
And creating 20-30 pins per week all linking back to your blogs and is very relevant → brings in alot of traffic
HAVE A GIVEAWAY AT THE END OF EACH BLOG:
This has proven to increase shares!
GUEST POST BONUS:
When you add a give away in your guest post blogs, you'll have 10x more visitors when compared to normal guest posts.
LINKEDIN SYNDICATION:
There are around 700 million users in LinkedIn
Its largely untapped
Just repost your blog in LinkedIn and get so much views!
BLOGGER OUTREACH:
You can use Backlink building methods to ask people to add your link to their website
This way, your traffic increases and so does your page authority.
PODCAST BONUSES
If your podcasts aren't picking up, do a guest entry in other Influencial podcast
Add a bonus section in it → bonuses and giveaways are always helpful
SPEAK AT EVENTS AND CONFERENCES:
This is important, especially when you are starting up!
One needs to speak at conferences for
More visibility
Backlinks
And networking ( Knowing other speakers)
When you get to know the other big influencers in your niche : it'll be a kick start for you.
REPURPOSE ALL BLOGS INTO YOUTUBE VIDEOS:
It is said that 70% of video making time is used to create script
This way we get more visibility and it's always good to have video content
FACEBOOK BOOST WITH RETARGETING:
RETARGETING reduces CPC significantly
HAVE CLICK TO TWEET THIS LINK:
U can have this under quotes
Under unique tips
Under each blog post
SHARE THE CONTENT ON SOCIAL MEDIA TO GET THE FULL BLOG POST!
Use OnePress Social Locker plugin for this
---
IMPORTANT READS :
Building Email List (Complete Guide)
FIND UNDER-PERFORMING CONTENT
Top 5 positions get 70 percent of clicks.
Search console → Search Analytics → click impression , position.
More impressions for a search result but >5 rank? Update it!!
UPDATE CONTENT :
Post latest photos / Screenshots
Improved site structure – Add More sections based on comments / New customer pain points
Bonus steps
A page loses ranks eventually.So update to get back the position.
When you touch up on latest trends and news – Google's ML notices and gives us a boost.
AUTHOR SECTION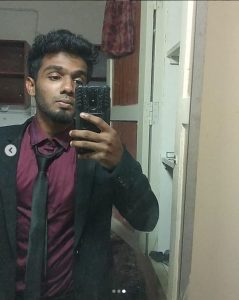 Written by Sai Subramaniam
Sai has over 4 years experience in digital marketing and SEO working with over 20 companies to build their online presence. He created digital hope to share important news, updates and strategies related to digital marketing and SEO. Explore the SEO content writing course to get a good grasp on ON SITE SEO and Content writing
RELATED BLOGS