Search engine optimization is one of the most important parts of digital marketing and is extremely essential if we want our brand to dominate in any niche and have long term growth and success
If you are just hearing about SEO or if you have been learning SEO with courses and what not, you might have a basic idea of what SEO is and how to optimize your pages for search engines. But what are all the actual benefits of SEO?
Before diving into it, let's quickly run through the basics of search engine optimization:
What is Search Engine Optimization?
Search Engine Optimization is a process of optimizing a web page for search engines.
What does that even mean?
SEO in simple words is the process of getting our webpage to rank in the top results so we can get free organic traffic
Google, bing Or any search engine has a set of quality factors/criteria's/characteristic elements that they take into consideration while ranking a page in the search results.
With thousands/millions of pages competing to rank in the top, the page that has the most relevant information and with a good page authority will outrank pages with lower page authority
Wait, now what is page authority?
Page authority is a comparative metric created by moz in order to estimate an authority score of a page.
The more quality factors your page satisfies, the better page authority it will have. It's a metric that estimates the SEO strength of the page : the chances of ranking in the search results.
So the goal of SEO is to increase the page authority of the webpage ( Not the whole goal tho)
Take a look at the page authorities of the top pages of this domain
One might be wondering what affects the page authority of any specific webpage?
Number of links and quality of links pointing to a page
Value and length of content written
Good ON SITE Score
Also one can use Moz tool bar to analyze the page authorities of pages in the SERP
Benefits of Search Engine Optimization :
From the explanation above, it's quite clear that investing in search engine optimizations leads to 3 major and obvious benefits :
More Brand Awareness
Getting more impressions in search results itself will make people aware of your brand.
For instance, once we write and publish an article, even if it doesn't get organic traffic, it could still be getting thousands of impressions by ranking in image results or in the 2nd or 3rd page of the SERPs ( Search Engine Results Page)
Look at the amount of impressions I was able to get to one my websites within a span of 3 months! This is the kind of brand awareness we can expect from SEO. Millions of people would be exposed to our brand every single month!
Personally, this has helped my websites and the sites that I have worked for tremendously.
When our customer has a need and they search for a solution to their problems and we show up in the SERPs to solve their problem, they will remember the brand.
Even if that visit/encounter didn't directly lead to sales, it would fetch us a lot of brand awareness which would eventually help in sales and conversions
More Traffic
Have you ever run Facebook or google ads?
Depending on the keywords or the niche you are competing on, the cost of a click can vary from Rs. 2 to Rs. 200 or even more based on the competitiveness and the average bid of those keywords.
So the idea of free traffic sounds good right?
The main goal of SEO is to fetch organic traffic to the articles/web pages we have and hence this is one of the biggest and the most important benefit of search engine optimization
More Sales
If a lot of people walk into a store that we own, better are the chances of our sales going up. It's as simple as that.
Also it is important to note that we have more chances of making a sale if that customer reaches out to us rather than us inviting the customer in.
That's another magic of search engine optimization. Which takes us to the next point
Inbound presence :
Search engine optimizations give us an opportunity to be there for our customers when they are searching for solutions.
Inbound marketing was the first course that I did before getting into digital marketing and that's one of the best decisions I have ever made
Quick run through of inbound marketing
Every customer has a journey they go through before buying a product.
Customer journey: From identifying that they have a problem and searching for potential solutions (Awareness stage), to considering different types of solutions/services/products (consideration stage) , to deciding that they want to use our products ( Purchase stage)
There are more stages to add if we take customer retention into consideration
Anyways SEO plays a major role in the awareness stage of any customer journey. Makes sense right?
When people search for specific problems and we craft a good blog for it and if that blog ranks in the top 5 results for the search term used, we have an opportunity to gain the trust of our audience by answering their question and showing them how our service/product could potentially solve their problems.
Related blog : Learn all about the ON SITE SEO factors with checklist (2021 edition)
A platform to supplement the growth of social media:
With the growth of social media platforms like Instagram and YouTube, people are on the thirst for popularity.
We can observe so many influencers emerging day to day in a wide variety of niches. So, since the competition is quite heavy on these platforms, we can use SEO to funnel our website visitors to our instagram or Youtube page in order to get more exposure.
It is also very essential to understand that the exposure our social media profiles get from SEO is high quality since the people visiting your blog is probably highly interested in the kind of services or the niche you are in which gives you a higher probably of fetching more followers
Any digital marketing plan should have SEO as one of the strongest supporting pillars. Just a few well ranking pages that give consistent traffic for a while could be a game changer for our social media growth!
Now imagine if we are actually good at SEO? We could funnel thousands of interested visitors every week to our youtube channel or our social media handle.
Organic Traffic helps in creating audience for Retargeting ads :
The retargeting ads that we run in google is probably one of the most economic ads that would give us a positive ROI ( return on investments)
Retargeting ads : These are ads shown to our existing website visitors while they are browsing other websites in google. Now we can segregate the audience/visitors the way we like.
This gives us an unique opportunity to target abandoned cart visitors and contact form filled leads to promote unique offers to push and complete the customer journey
Makes sense right?
Authority and Trust:
Like we discussed before, when we are able to be there for our customer when they are looking for answers to their problems, we automatically gain their trust.
Also, when we slowly build a lot of good quality pages around all the important keywords that's used in the awareness stage, and when we start ranking for these keywords, we slowly get a lot of awareness in your niche and that turns into brand authority with time.
Related blog : Learn all about the backlink building strategies we can use to increase authority and outrank websites
Better ROI than Paid Ads
If we have to get a consistent traffic of over 200 visitors per day, imagine the cost of all the ads we would have to run. Consistent traffic for a period of years. The quality of the traffic we receive organically is also way better than the ones through paid traffic.
All these factors combined will result in a better return on investment when compared to all the other ways of getting traffic and making sales.
Spectrum of reach : Get their attention at every step of their Journey:
It could be extremely hard in social media to target an audience specific to their customer journey stage,this is done easily in search engine optimization with the help of keywords.
Someone in the awareness stage would search keywords like, " How to reduce weight" and someone in the consideration stage would search keywords like " How effective is intermittent fasting?" and the people in the in the purchase stage would use keywords like "Best Intermittent fasting routine and diet for weight loss"
Now targeting and building pages around these keywords helps us directly speak to our customer in their stage of their journey and help them get to the next step with us.
This kind of targeting is not available in social media ads. We could potentially use google ads and PPC but again we can gain trust and authority through running ads and most people these days scroll through the ads to look at the actually organic results
Understand User Experience Better with SEO:
There are many tools available like analytics and heat maps to better understand how our customers interact with our page.
But in order to understand this properly, we need large number of actually interested visitors and SEO is the best way to supplement this amount of quality traffic to get in depth engagement and interaction metrics.
Being an SEO for the past 4 years, we have made so much improvements to our page to test how visitors react to it and improvised to get the best engagement metrics.
Better CTR:
The click through rates (CTRs) that we get through organic traffic and SEO is way better than paid ads.
It makes sense right?
SEO means trust and authority. So this affects the click through rates in the SERPs. Clicks per thousand impressions could be a metric that you could check for yourself and understand that SEO CTR's are way better than other sources.
Better Conversion Rates:
We have discussed earlier about how SEO fetches us quality traffic to our websites. Quality traffic means people who are more interested in solving a problem or a need and when they themselves seek and visit our site, the better chances of them taking any sort of action on our website and becoming a lead.
Conversion rate is the percentage of people taking the action that we need while visiting the website.
If 20 people out of 100 buys our product after visiting our website then the conversion rate of the page is 20%.
We get better conversion rates in SEO traffic when compared to other sources of traffic
Supplements PPC:
Now there's something called as SERP real estate. The more real estate we have in the SERP, the more dominance we can have in that specific key terms and get better traffic and conversions.
SERP is the search engine results page. In the SERPs, first few results will be the google ads/PPC followed by featured snippets or shopping snippets and organic results with FAQ sections
Helps Localized Searches : More instore visits
Local business are getting better reach and impressions than ever with the introduction of digital products such as google my business
With the increase in localized searches and increased use of google services have resulted in a lot of local services and business pages to get more customers with their local business page.
If you are a small business owner, then you could do additional things in order to get more in store visitors and expand your reach :
Try to get yourselves featured in the the list posts related to your niche. For example if you are a restaurant owner then try to get yourselves featured in articles related to " Best restaurants in [city]". "Most romantic resuraurants in [city].
Whatever your value proposition is, go write articles like these or get featured in related articles.
Optimizations for SEO makes Site better:
The whole process of search engine optimization is about adding functions, features and fixes in order to make our webpage/web site look good for the search engines.
Now search engines wants every webpage to have indeoth relevant content with good user experiences and less ads and misinformation.
Search engines want what's best for the visitors. So the process of optimizing the website for search engines we will be improving the website speed, the page experience and everything.
STRONG MARKETING FOUNDATION :
No matter what kind of business/service/website you are having, for a business to last it needs a strong foundation.
What kind of foundation can we really build other than making sure we have an actually helpful product/service that solves actual problems faced by people?
A strong online presence is the best foundation we can give for any business or service in this generation.
While having a good social media profile or a popular YouTube channel might be the first few ideas that pops in most of our minds, having and maintaining a website with optimized blogs is the best idea for a foundation.
The effects and the traffic from SEO can both be stable and consistent and lasts for quite a long period of time unlike most of the other sources of traffic.
All these characteristics of SEO makes it an attractive choice!
UNDERSTANDING MARKET BEHAVIOR:
Having a really good SEO optimized website can sometimes gives us insights into market trends that we wouldn't have realized otherwise.
There will be seasonal increase in traffic for certain kinds of products and sometimes customer behavior changes in certain periods of timetime like increased and decreased purchases
We could even test up sells and cross sells to better understand which products go well together!
PR:
One of the most important part of an OFF SITE SEO campaign is backlink building which usually involves the webmaster reaching out to other websites in the market to try and get some links featured in their website.
This would get conversations about our brand going and also might lead to good relations which would potentially end up in a partnership or something good.
Better understanding of our customers needs:
Finally let's talk about something in SEO that creates all the magic.
Keyword research. There are so many tools out there (Both free and paid) that can give us absolutely excellent insights into keywords.
There are many types of keywords and it's categorized in so many ways from customer journey stage to it's size and it's volume and competition
The more we do these keyword research the better we get at it and there's so much insights one can get from doing good keyword and SERP research.
With a lot of data comes a lot of insights!
RELATED BLOGS:
AUTHOR SECTION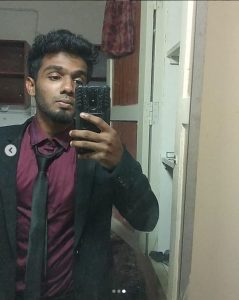 Written by Sai Subramaniam
Sai has over 4 years experience in digital marketing and SEO working with over 20 companies to build their online presence. He created digital hope to share important news, updates and strategies related to digital marketing and SEO. Explore the SEO content writing course to get a good grasp on ON SITE SEO and Content writing
RELATED BLOGS