If you are a business owner looking to capture the local market with your products and services local SEO is an essential step in improving exposure, reach an brand awareness digitally
What is Local SEO?
Creating a Google my business page and listing your business type, timings and services you offer would help local audience using google to reach out to you via your business page
When we search for "Electronic shops near me" or "restaurants in besant nagar" we get a list like this :
So if you have any such local business that you would like to promote using google, use "local seo"/ Google my business page to get started.
Getting Started with Local SEO:
Create your Google My Business Account:
Important details that needs to be filled;
Logo of the company
Information about the products/services offered with images
Working/serving hours
Acceptable payment methods
Try to accumulate some initial reviews
Local SEO Tips and Techniques:
Here are some tips and techniques one can use to get as much local traffic as possible to grow your business in a particular market area and the best practices for a good local SEO profile:
Publish Posts Regularly:
Every GMB page has an option to post. Posting regularly on the GMB page can help the customers view all the offers and products in detail without having to visit your website
And adding posts can help us generate and redirect the LOCAL SEO users to our website and educate them more about our brand. This will increase trust and will help with the growth of your GMB page
Accumulate Good reviews:
The ratings and reviews in our GMB pages should not be taken lightly. Having really good ratings and reviews can be a game changer, whereas letting it go and having really poor ratings can destroy the chances of getting any business online.
So gently remind the customers to rate your business and GMB page.
85% of customers believe online reviews as much as a personal recommendation. The reviews on GMB can reflect a lot about a brand since the reviews here are genuine and from actual real google users. This makes it more credible than any reviews we could embed on our company pages
Respond sincerely too all reviews:
When we see a bad review about a business, the first thing we look for is the reply. Because there will be unsatisfied customers one way or another but how we handle it and solve their issues is important.
If there's reviews about a defective product or an unsatisfactory service from your business, replies like
"We are so sorry to hear that the product you receive was defective/unsatisfactory. We shall replace your product : kindly get back to us with your order ID and contact info"
And if it's a service based business:
We are sorry that our service was unsatisfactory : We will give you a full refund for this right away.
These kind of replies makes your brand look more authentic and trustworthy and is definitely way better than seeing a bunch of bad reviews that has no replies
Also reply to good reviews:
We are glad you liked our product/service! Thank you for your review. It's much appreciated!
Being responsive in the comment section would further motivate people to give more reviews in GMB and also use this as an opportunity to give genuine feedbacks which would help the company
Upsell to Happy Customers:
Trying to upsell in the comment section would look spammy. Using the name on the review, do a customer search in your database and promote similar products using email or any other platform.
A proper Upsell strategy could make an impact on the revenue.
Create Local Content:
Local SEO isn't just about getting our business profile featured in the local listing for relevant keywords. We should also aim to capture as much SEO traffic from the local results as well!
For instance, businesses could start publishing articles about relevant events and news surrounding a local area!
This could help us get some discovery traffic and again will do alot with the brand credibility and trust factors. We could even run campaigns and launch events for a local social cause which could help us go viral on other social media platforms.
Makes sense right?
Optimize for Voice Search : Have FAQ page about your company:
Most companies have FAQ pages about the brand, the products and offerings to clear any sort of doubts that customers might have.
Millions of people across the world have started using voice search to get quick answers to their questions! 27% of the entire global population now uses voice search in the mobile phones and it won't be long before more people join in and hence its important to optimize for it
Customers might ask specific questions like
" What are the working hours for company X?"
"What is the price range/What are the services offered by company X"
So have an FAQ page about your company on your website which would help with ranking for voice search. Mark the questions with H4 tags so it would easily be picked up by google.
Local keywords : Use keyword research effectively
Keyword research can do wonders if you could interpret what each and every single metric means and signifies.
We have an indepth guide for keyword research where we'll cover everything about it! Do check it out.
Meanwhile, do an in depth keyword research for local terms and categorize these keywords based on relevance, and do proper competitor research and start writing good articles to get the attention of the local traffic.
Location Specific About Us Pages : Have a separate landing page for each of your delivery locations
Since some businesses have different outlets in different locations that operate a bit differently, it's better to have FAQ pages for each and every delivery location
Up Your Content Game :
SEO requires content. Content fuels the important metrics in SEO : Domain Authority, Number of Ranking Keywords, Search Impressions and Traffic Data.
Have a content team and focus on creating relevant content that's optimized for SEO. There's a course for SEO content writing which covers the important aspects of writing SEO optimized content with proven strategy to get more traffic to our website.
Get Quality Backlinks :
Getting backlinks to our pages is the key to start getting some local organic traffic. Stick to the basics and try to get guest posts published in various niche websites. If possible a few partnerships can do wonders too!
NAP Consistency:
Keep the name, address and phone number details about your company consistent across all your pages and platforms so there won't be any trust issues
Social Media Contests:
Google has denied any speculations about the influence of social media in SEO and search results. But brand awareness will influence clickthrough rates and dwell times which will affect SEO a lot.
Running social media contests will engage alot of local audience which would help drive followers and brand awareness and even sales! All this add up in one way or another and will influence search results atleast a little bit.
Related Blogs:
AUTHOR SECTION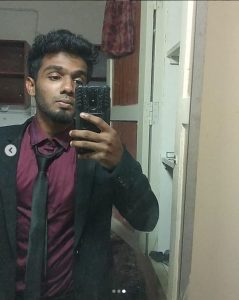 Written by Sai Subramaniam
Sai has over 4 years experience in digital marketing and SEO working with over 20 companies to build their online presence. He created digital hope to share important news, updates and strategies related to digital marketing and SEO. Explore the SEO content writing course to get a good grasp on ON SITE SEO and Content writing
RELATED BLOGS