[download_after_email id=4140]

Lead with your strongest point:
Don't save it for the last.
Give them your best shot right away!
This would be attention grabbing
Say your strongest point thrice
Have three CTAs in a page
Use three links in emails!
Have three opt-in forms in your page!
This usually works very well!

Appeal to their sense of entitlement:
We live in a selfish society and people only care about their best interest.
Use it in your adcopy:

#1 service in this industry! Protect your best interest. You deserve the best there is. Don't you? Explore this.
They click on your ads cause they want to solve a problem. So what do they want?
"Caravana wants to buy your car | We'll even pick it up"
This is a clear example of this.

Understand their painpoints

Want to know how to make more sales
Want to know how to get over a breakup?
Want to know how to get in shape?

Use numbers and stats in your adcopy
This makes the copy compelling
With real data like prices and discounts : it would be more clickable
Sell your value proposition here

Use emotional triggers in your ads:
Strong emotions triggers powerful response in users
This is why clickbaits work so well!
Negative emotions like : Anger, disguise and fear is the most powerful
Positive emotions like affirmations and humour works well too
Examples :

Cheaters hate this site | Enter name and see who's listed

This triggers people to click. Doesn't it? To help find cheaters? That's a strong message
These emotions are usually out of the realm of logic and that's what u should target:

Fear
Greed
Guilt
Anger
Salvation
Flattery
Exclusivity

Use display URLs to improve messaging:
Display URLs are important too
Make sure you use keyword rich display URLs that helps with the messaging

Focus very very exclusive on the benefits:
Most people talk about the product features : But you need to talk about the benefits so they can relate!
As we established, people are selfish
Use it. Give them all the positive benefits as a potential customer!
Easy, fast, secure, low rates , 24*7 service, affordable, best, and so on.

Include social proof as well:
Join 4088 business that signed up last week!
Join 10,781 other businesses that use our service !
This could be that final push to get that click or conversion

Creative conversational copy:
Create trust and form personal bonds through creative conversational copy
Here's an example:

"Your smart, good looking friend that sends you an email each morning with all the tech and business new you need to know for the day."
This is hustle email sign-up copy.
See what they did?
Here's an example to explain this
If I ask you to write a headline for selling piano classes : what would u write?
….
Master piano in 30 Days | Features!!
Or if you are smart, you would understand your audience and write
How to be the most popular guy in any party !
But that isn't enough to resonate!
They laughed when I sat down at the piano but when I started to play!

How's that for a headline?
When people learn copywriting, they try to over do it
A copywriter who shows off his skills are as ineffective as the fishermen who reveals his hook
Just make sure the message you want to deliver is clear! Very clear that a 5 year old would understand!
When they start agreeing to you, the chances of them saying yes to your product/ service pitch is m
This is just a persuasion tactic.
So get them to say yes!
Use more active voice than passive

Cause it would be short and direct!

Make sure the ratio of you Vs we is 2:1.

Basically we need to use alot of "you" so our copy is completely customer focused!

Know what they hate about your competitors:
And use it in the copy like this : To give yourself a competitive edge!
Last and the most important thing : Include a CTA ( Call To Action)

Without a CTA, the copy means nothing!
Remember, you need to break the rules. Be creative!
Think outside the box. Experiment with your own ideas
Find your own best practice!
Try unique looks and Perspectives

Try using the various formulas:

APD : Agree – Promise Deliver
First step : Relate with them. Make them nod and agree. Usually done by writing about pain points
Promise : You promise them the solution by the end of the article
Deliver : You Juno straight in and get them the solution!
Clear
Concise
Compelling :If you want prople to care , you need to talk to their heart!

This has to me triggering emotions.

You need to know what makes them tick and get emotional!
Example :
Wanted: Ugly Men
Listen, ugly men, with one little pill, I can make you so attractive that women will throw themselves at you every time you walk through the mall.Want proof?Just ask Marty Feldman or Michael Berryman. They now beat women off of them with sticks.Call 1-800-ugly-men now if you are interested.
Promise : You can make them attractive! ( You need to know their worst fears)
Paint : Them a story : Women throw themselves at ugly men
Proof : Ask those two men who have experienced it.
Push : CTA if interested!
Heres a rule: 80/20 rule :For every 10 people who comes across your post, 8 people would read the headline and only 2 people would read the content
This 4 U rule is for headlines
Remember : A headline is basically a promise :They get benefit for the attention they provide us

Useful:
Unique
Ultra specific
Urgency

Problem – Agitate – Solve:
Identify the core problems people face
Agitate it till the point of discomfort

Show how the problem would get worse
Dramatize with a story
Make the problem more emotional

Give the solution to it

ExMple :
Insecure? Don't worry; you're not alone. However, stay that way and you'll never accomplish anything of significance. Fortunately, best-selling authors wrote Insecure No More that will teach you how to be confident and courageous in just 30 days. Buy it now.
1) What I got for you?
A step-by-step home study course that teaches struggling entrepreneurs how to bring in more customers.
2) what it's going to do for you
You'll have more confidence, less stress, and you'll have a simple, proven plan for smoothing out those awful cash flow gaps in your business.
You can circle back to the features of you want.
3) who am I?
(This is optional)
4) What you need to do next
CTA
Here's way to write stuff that catches

Challenge a popular person/authority
Expose a dirty secret
Challenge status quo

Basically challenge the ideas that people believe or do alot in general

Question authority
AUTHOR SECTION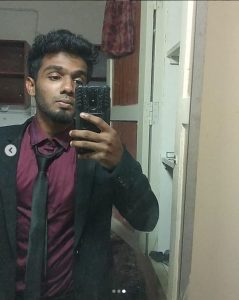 Written by Sai Subramaniam
Sai has over 4 years experience in digital marketing and SEO working with over 20 companies to build their online presence. He created digital hope to share important news, updates and strategies related to digital marketing and SEO. Explore the SEO content writing course to get a good grasp on ON SITE SEO and Content writing
RELATED BLOGS