EXCITEMENT OT SATISFACTION ?
"Happiness is one of the most sought after feeling by mankind"
Do you agree?
Are you one of those people who have everything and yet you feel unhappy or empty inside ? Or are you a person who is just sick of life and want to know how to get true happiness? This article will answer ALL YOUR QUESTIONS
There are only two ways through which happiness can be attained and we would discuss about that in this article. Getting addicted to one of the ways of attaining happiness itself can lead to an unhappy life .
Irony right? Read till the end to know what it is
Whenever someone asks us " What is your goal in life?" , there's always some people in the room who answer's "Happiness".
And we all must have spent some time pondering about what happiness is and what it means to us.
TELL ME TEN THINGS IN THIS WORLD THAT MAKES YOU HAPPY
So, why don't you take a second and think about ten things in this world that makes you happy?
Are you done yet?
Great. Let me show you two patterns in your list !
1) EXCITEMENT
REMEMBER THE LAST TIME YOU LET GO?
Do you remember the last time you let go of everything and just drove away and camped with your friends and did things that you would not have imagined doing sober?Yes! That's excitement. The pleasurable feelings one gets while they are off the grid : doing drugs or having sex or going on a vacations or hanging out with friends or going on a date . All these things makes us feel alive and that feeling can be addictive . We all seek that excitement and excitement does make us happy!
2) SATISFACTION
ASK YOURSELF : WHAT ARE ALL THE UNPLEASANT FEELINGS OR THOUGHTS YOU HAVE IN YOUR LIFE?
And what are the activities that you do everyday in order to avoid these unpleasant feelings ?
Don't read further, until you are done with these two questions as answering these would make your life better.
If you are having trouble confessing the truth to yourself , here's some of the most common things people do to avoid unpleasant feelings in their life
Overworking in order to avoid feeling insignificant
Working out in order to avoid feeling fat or ugly
Being in a toxic relationship in order to avoid feeling lonely
Working in an unsatisfying job to avoid feeling inadequate
Trying to impress everyone in order to avoid feeling like a loser
Analyze everything that you did since morning. What are the things that you do in everyday life that's done to avoid unpleasant thoughts or feelings?
Now : What are the activities that you do that are genuinely satisfying and meaningful to you?
Read that question again before answering. Things that you do that are "meaningful to you".
When it comes to me, writing to help people out of their problems is deeply meaningful and satisfying. Spending time with family and being in a truly meaningful relationship is on the list as well.
If you observe deeply, the things that satisfy us, do not come easy and takes years of work to get that fulfillment : like being a parent to your kid or building a company that resonates with your core principles.
Now think about it, take a few hours or even days if you have to. Observe the things that you do that's truly meaningful to you. If you could answer this question clearly : you have your happiness compass right here in your hands.
NOW COMING TO THE QUESTION:
EXCITEMENT OR SATISFACTION : WHICH ONE SHOULD I CHASE?
Having excitement in your life is always a necessity but seeking a "life full of excitement" would become overwhelming and you would always feel that something is missing. This is exactly why some rich people are just sad and empty inside and the most successful CEO's of the world regret their life in their deathbeds. (Steve Jobs) .
You know what they missed? Satisfaction.
Excitement comes easily but it doesn't last long
Having that in mind, we should also acknowledge the fact that :
Satisfaction doesn't come easy and it lasts long
Now you tell me, What should you strive to chase? What gives us lifelong happiness?
You answered you own question
Thanks for reading till the end and I hope this article was helpful to you. Share it with people who you think needs to read this.
AUTHOR SECTION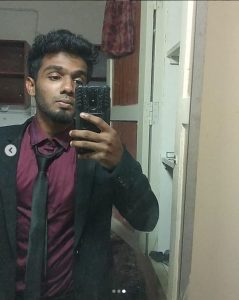 Written by Sai Subramaniam
Sai has over 4 years experience writing about mental health and productivity. He shares his thoughts about love, life and business in this blog. His goal is to help people become the best version of themselves and is guided by experts in the psychology and mental health field to help educate everyone about lifestyle and productivity