Do you have a sense of connection to something bigger than yourselves?
Some find their spiritual connection with the gods of this world and some others get that connection with other things like nature, art or passion.
Spirituality is often a way for people to seek and express a deep sense of meaning or purpose in their lives. To make sense of it all. To find meaning in the lives we live so we feel connected and fulfilled and be joyful knowing we belong to or be a part of something bigger than ourselves.
In fact, spiritual wellbeing and emotional well being are often intertwined and one affects the others.
Makes sense right? Feeling connected to something bigger and having a sense of direction and purpose really keeps our emotions in check.
So let's look into some of the famous and inspiring spirituality quotes now :
ABOUT SPIRITUALITY:
ABOUT MIND
ABOUT GOD:
My soul finds rest in God alone
As soon as I see the light in dark corners, I redirect my power towards what I want
There is power in persistent prayer
ABOUT PAIN:
Being negative only makes your journey more difficult. You maybe given a cactus, but you don't have to sit on it
ABOUT LIFE:
ABOUT LOVE:
AUTHOR SECTION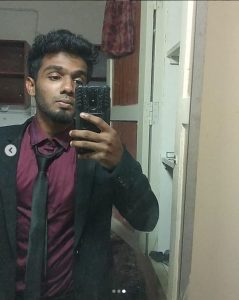 Written by Sai Subramaniam
Sai has over 4 years experience writing about mental health and productivity. He shares his thoughts about love, life and business in this blog. His goal is to help people become the best version of themselves and is guided by experts in the psychology and mental health field to help educate everyone about lifestyle and productivity