The attitude that we have towards a situation, a person or a thing could determine the outcome of things.
Our attitude can be handy when it comes to handling adversity or difficulties, our ability to adapt to a situation, to be able to learn and grow.
Attitudes can also help in setting our subconscious brain because our beliefs and perceptions determine our attitude and by consciously controlling our attitude, we can influence our subconscious as well.
But it's important that we don't just take up an attitude because it's cool but because we really express what we feel. This seems to be an issue among the teenagers here.
Here are some quotes that could be useful while expressing your attitude.
Attitude quotes :
"You cannot do epic things with an average attitude"
The only time you fail is when you fall down and stay down

Stephen Richards
" We are all in the gutter but some of us are looking at the stars"
I can relate so much with this quote because it's one of the most practical things one can experience in workplace and among friends groups
Makes sense right? Never tolerate things that you aren't okay with. Your attitude determines your position.
Haha, that was meant to be sarcastic only. Actually this is extremely bad advice and we shouldn't do things for the sake of others
What do we learn from all these quotes?
Our attitude is essentially how we deal with a certain thing or situation. How we perceive it and the thoughts and the actions that follow.
That's everything right?
We can literally handle any hurdle with the right attitude. These quotes even make us feel like if we just equip ourselves with the right attitude, we can achieve anything
This makes attitude very important in our lives.
But how do we know which is the right attitude for each and every situation?
Our core beliefs actually determine our attitude towards a particular situation.
While alot of quotes suggest that we should try and maintain a positive attitude always, it's okay to let loose and vent out sometimes.
Worrying, complaining, being negative, being frustrated, all these are considered to be negative or bad but sometimes some of us need it. These are sometimes actually essential for a person to process things that happen in our lives.
So it's better not to demonize it.
AUTHOR SECTION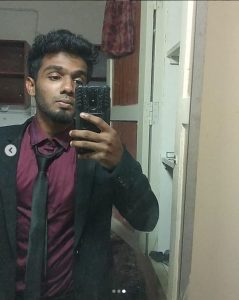 Written by Sai Subramaniam
Sai has over 4 years experience writing about mental health and productivity. He shares his thoughts about love, life and business in this blog. His goal is to help people become the best version of themselves and is guided by experts in the psychology and mental health field to help educate everyone about lifestyle and productivity