Reasons to Visit Paris :Paris has always been considered as a dream destination by travel enthusiasts all around the world.
The chances are, we have heard about Paris from a lot of people before and have wondered how cool it would be to actually dive in depth and just sink into the vibe and the beauty of the beautiful city.
The city literally offers so many new experiences and is filled with so many historical buildings, beautiful canals and has numerous museums, cafes, parks and breathtaking views that would blow our minds and our social media profiles.
Actually a lot of people claim that paris is quite addictive:
So, shall we go ahead and look into the various reasons to visit paris and the things that make the magical city of Paris so addictive.
REASON : Breathtaking sights
Champs-Elysees: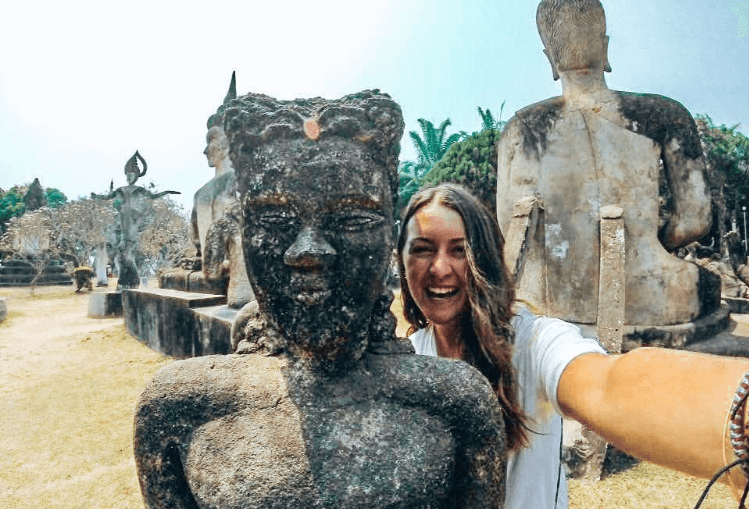 This is a 1.2 mile long street located in the center of Paris and it is considered to be one of the most recognized avenues in the world featuring famous luxury shops, restaurants, cafes and theaters!
This avenue has been famous since the 18th century and it ends with the arc de triomphe which was built during the Napoleonic period.
This place was actually built to signify and honor the soldiers and the military and later in 1921 a tomb of an unknown Soldier was added beneath here!
Parks and Gardens: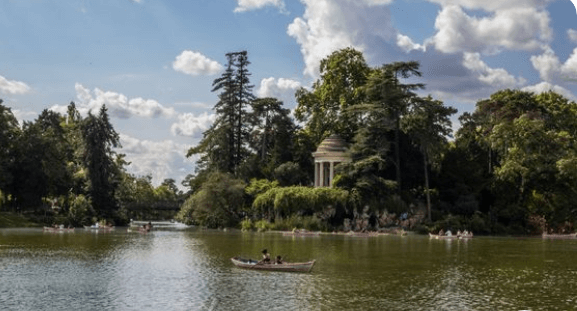 If you have ever seen videos of Paris, you would know how it is filled with parks and gardens everywhere you go.
Tuileries Garden
Luxembourg garden created in 1612
Bois de Vincennes is the largest public park in the city which has

Botanical Garden
Zoos
A castle and so much more
Galeries lafayette: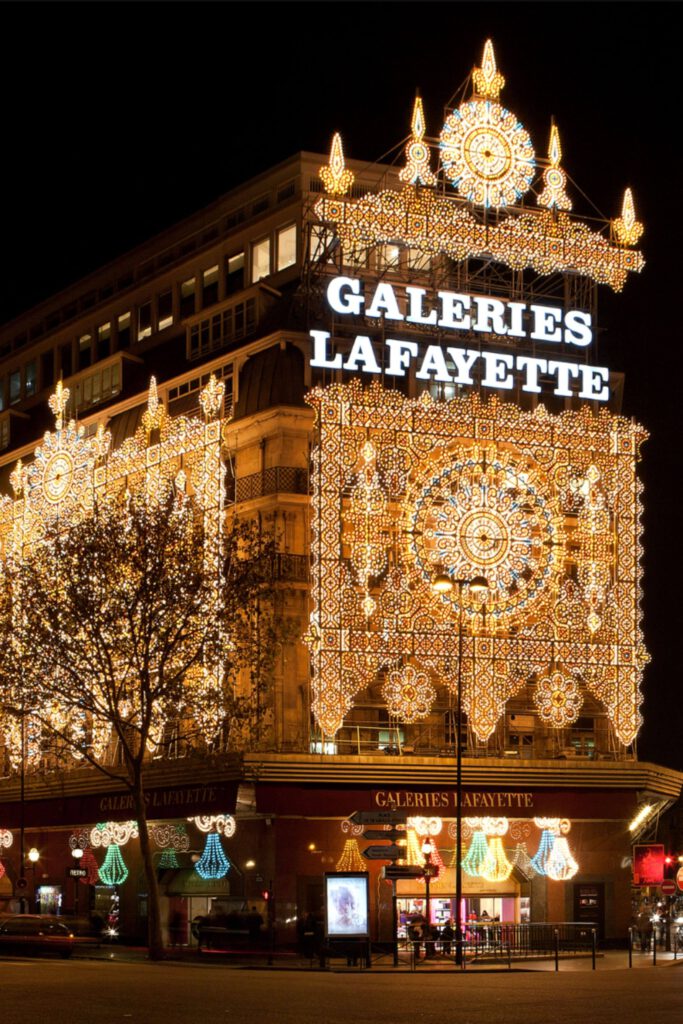 Galeries lafaette is a shopping place but once we reach the rooftop we will be exposed to the most beautiful view of the city of Paris
Order a coffee or wine and just enjoy the place and take some amazing photos!
Montmartre:
Montmartre is a hillside neighborhood in Paris with a gorgeous view of the city!
Artists such as Picasso and Van Gogh lived here to find inspiration for their artwork. That's how gorgeous this place is
This is where one would find the famous sacre-coeur basilica which is featured in one of the most instagrammable spots in Paris with mind blowing architectural wonder with political and cultural significance.
There's an adorable little wineyard and a church nearby for us to visit as well.
Moulin Rouge can be found in the foot of the mountain which is the birthplace of the French cancan dance.
Eiffel Tower:
We are all aware of the presence of this magnificent and amazing structure in Paris which makes it one of the main reasons for people to visit the city!
There are restaurants and even an small apartment in the top of Eiffel tower which was built to entertain science geniuses like Thomas Edison
Museums :
Louvre:
Louvre is one of the most famous art Museums in Paris which features some of the world famous artists and their work like leonardo da Vinci's mona Lisa
The entrance to this place is a beautiful glass pyramid which is featured in the top instagrammable places in Paris.
Les Invalides:
This is a building complex with monuments relating to military history of France including the tomb of napoleon
Pompidou Center :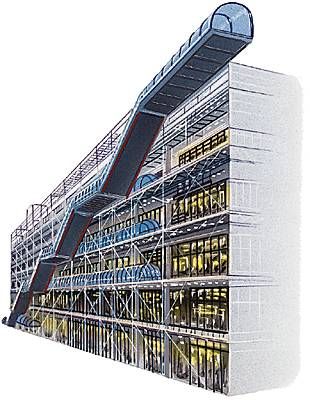 This is designed in high tech architectural house style and is the largest museum of modern art in Europe!
Stravinsky Fountain:
There's plenty more to discover!
POPULAR INSTAGRAM LOCATIONS:
Burren Columns :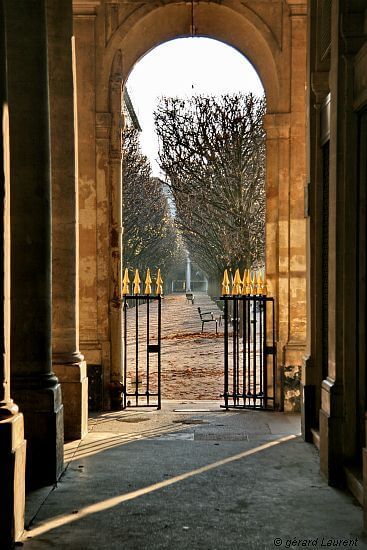 This place is located in Jardins du palais Royal.
The place itself is picture perfect and with a bit of creativity one could take more than just a few incredibly attractive images here
Vivienne Gallery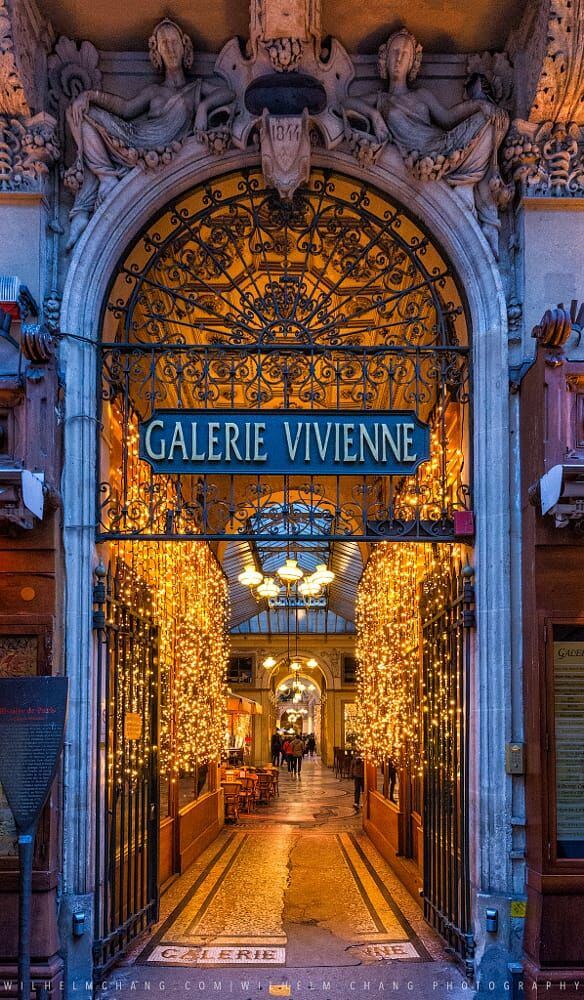 Again, if one looks at the gallery, they would instantly know that this place is just too beautiful and one should explore this place completely and find their Instagram spot here.
Louvre Pyramid: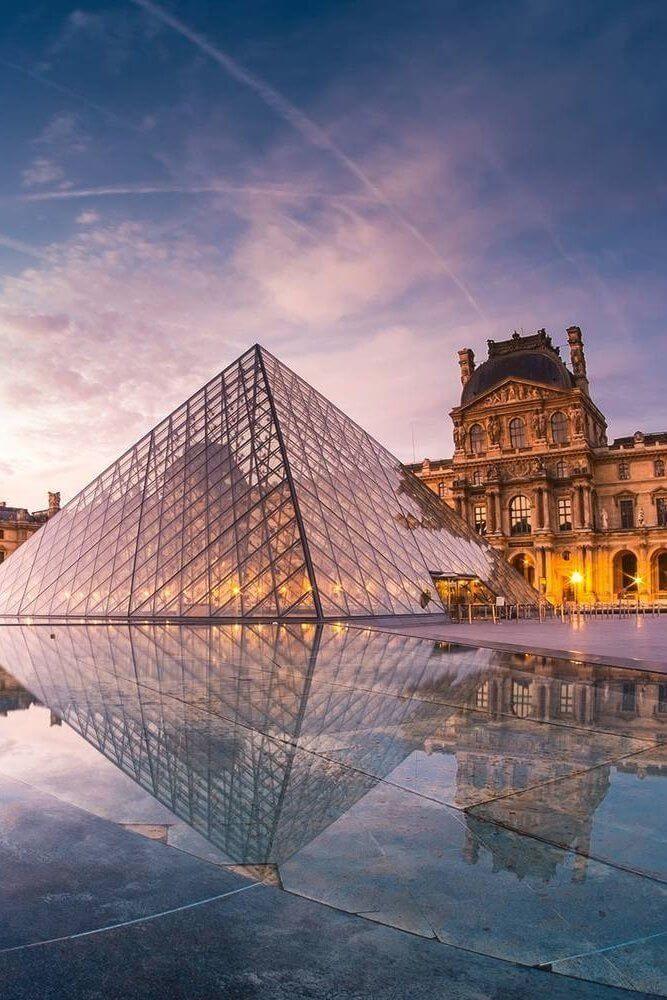 This pyramid is yet another beautiful spot for taking all our Instagram photos!
This is actually an entrance to a museum and we'll find passages all around this courtyard!
Rue de l'universite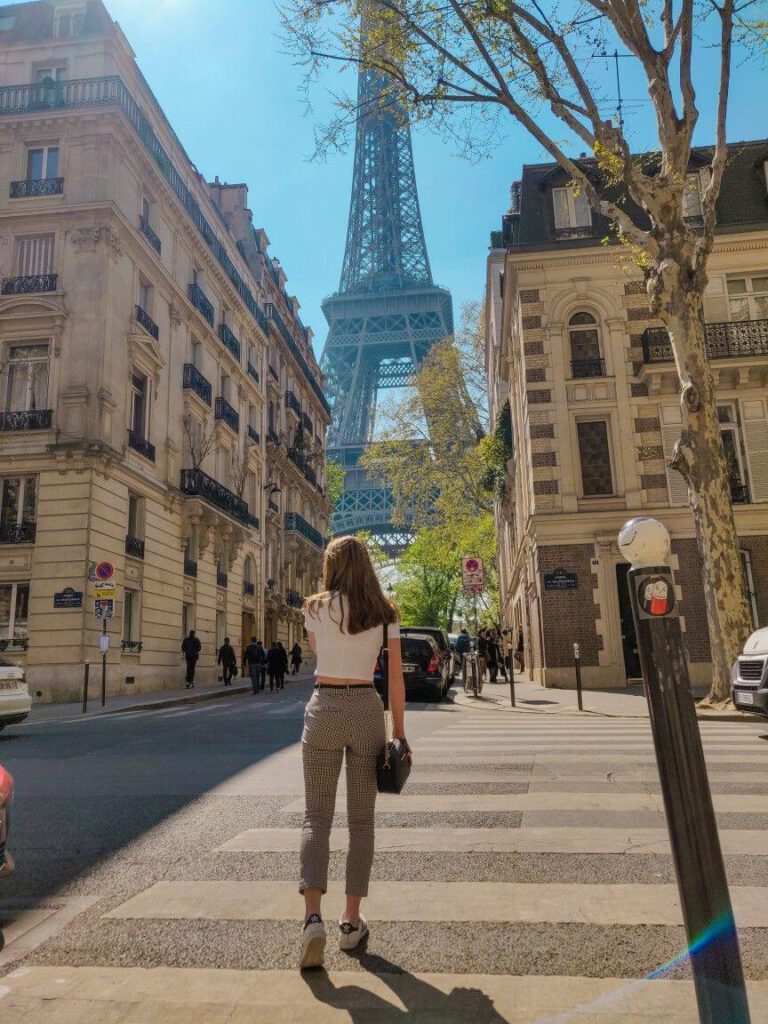 This is a very famous spot / street from where one could get really amazing views of the eiffel Tower!
Go early in the morning if you want to avoid crowds.
Rue de l'abreuvoir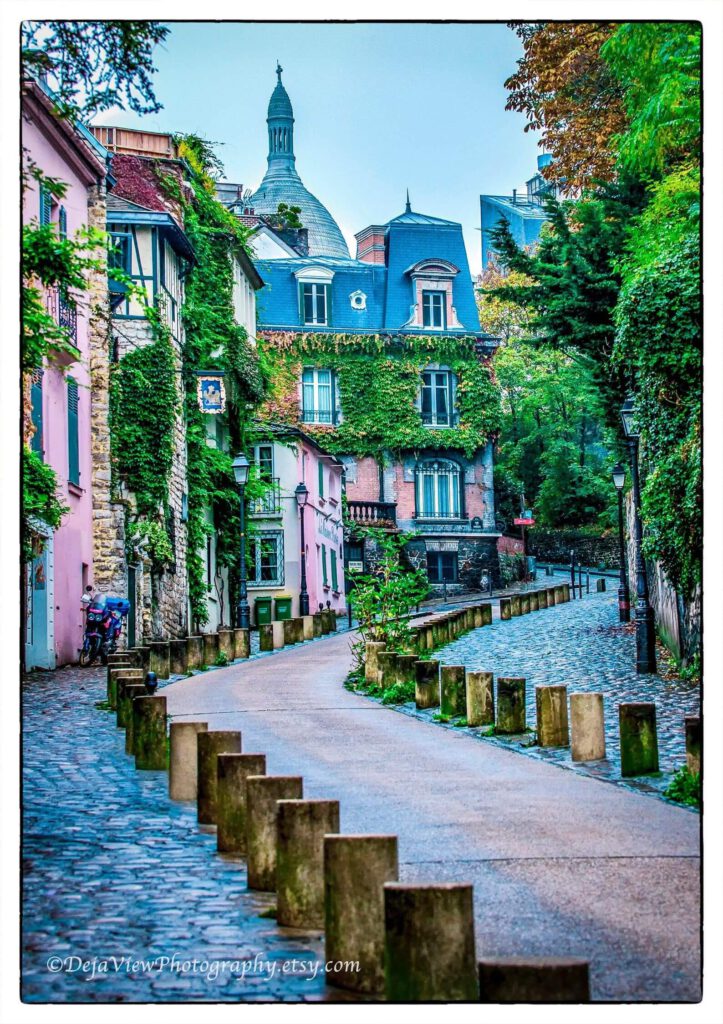 This is one of the most beautiful areas of Paris with its tiny Cafes and many artists in the street for photo drawing opportunities.
Place de la concorde
This place is there right in the middle of the city and is the biggest squares in Paris
Square Rapp: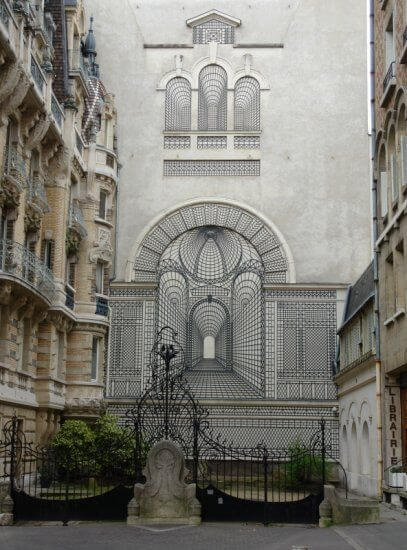 It's a tiny garden with a fountain with the eiffel towers in the background
There's also a beautiful mosaic walls inside the park which is a good posable location as well
Statue of Liberty :
Paris has its own statue of liberty! It's an exact replica of the original statue of liberty but is just a little smaller
It's present in just a walking distance from the eiffel Tower on an artificial island and this exist in paris since 1898
There are other statue of liberties in
Jardin du luxembourg
Musee des arts et metriees
Flamme de la liberte
Small apartment in Eiffel Tower:
There is a small apartment in the top of Eiffel tower that was built by gustaf eiffel apparently to entertain science elites like Thomas Edison
And some others say that this was built to make the Parisians jealous
Parisian streets: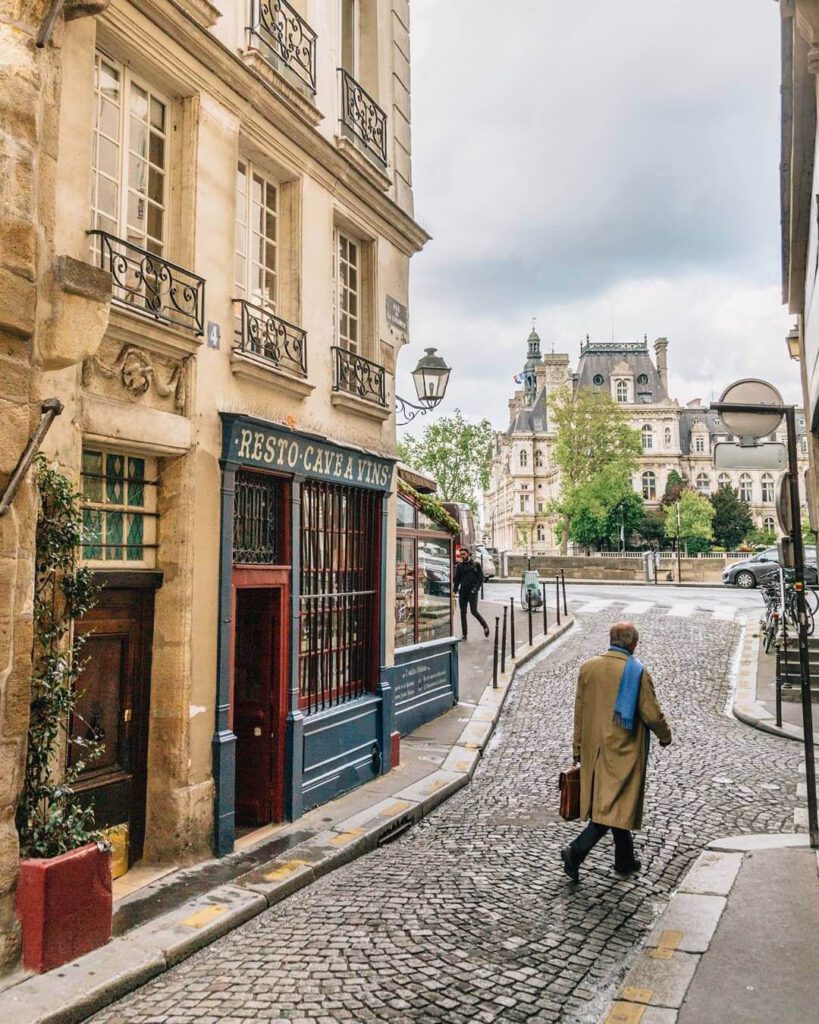 The streets of Paris is filled with romance, beauty, art, culture, delicious pastries and food, amazing sights, canals, music, museums and so much more!
Each streets brings with it it's own experience:
Au Vieux Paris d'Arcole: The romantic street:
For amazing graffiti collection : Visit Rue Denoyez
Check out these as well:

Rue Des Rosiers
Rue Lepic
Quai D'orsay
Rue Cler
Rue Montorgueil
Small museums, Galleries, Ateliers or shops:
If you have your eye on art and if you are passionate about it, there are literally so many hidden gems in Paris for you to explore!
Artists Studios at 59 Rivoli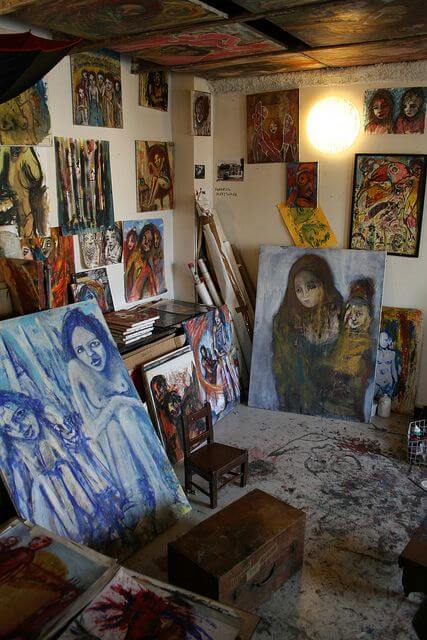 This place has 30 artist studios and exhibition space and is filled with really admirable art pieces
Personally I am not a huge fan of art and never really found it to be very interesting and yet these places really carry me away! That's how beautiful these places are to just explore and appreciate and admire!
Atelier Des Lumieres: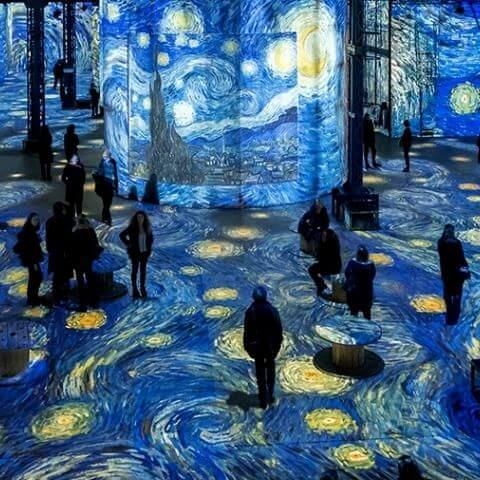 This is a digital Art museum where one can experience art through the various lights that are projected through 140 video projectors!!
Musee Du Parfum:
This is a paradise for perfume connoussurs and amateurs who are crazy about these perfumes.
There are other such places to visit such as
Museum to montmartre
Museum of the history of medicine
Hotel de cluny
Les caves du louvre
REASON : UNIQUE EXPERIENCES
Having a drink on the boat that's moored in the siene river:
Drive around Paris at night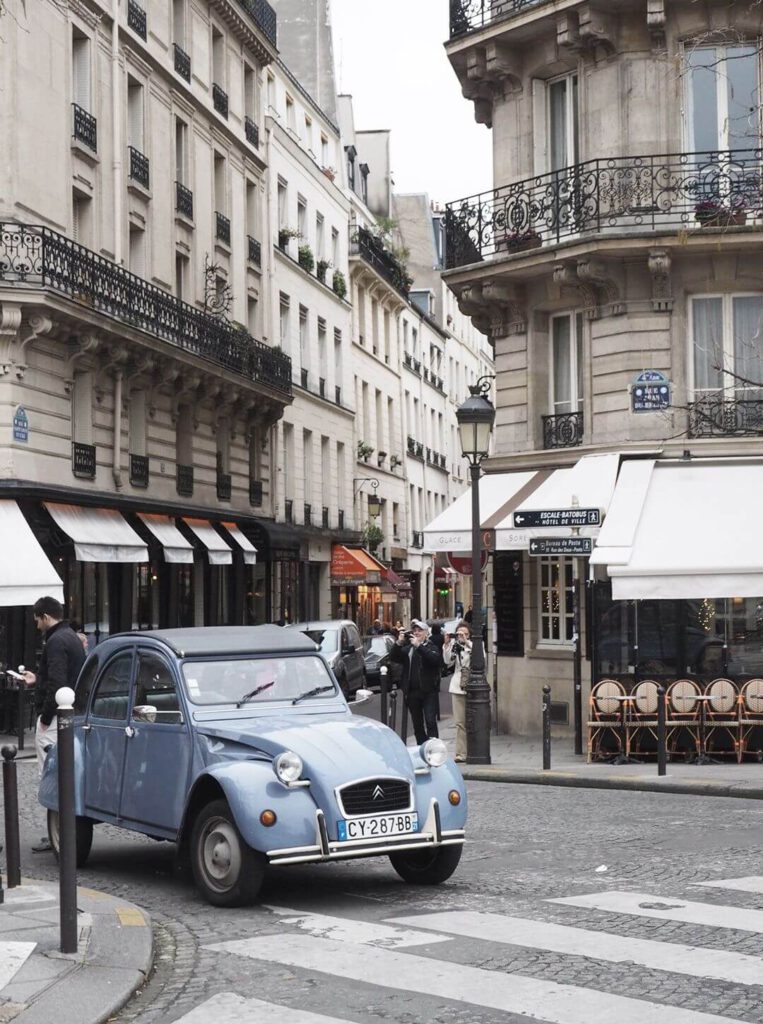 Paris is a big city and trying to walk around Paris would be a very hard thing to pull off.
Instead one could opt for experiences that they would never forget! Like driving around Paris in an electric scooter!
Fat tire bike company tour
Lasts 4-5 hours
Visit the most beautiful places in the city at night
Renting a V-lib bicycle
If a tour is too much and if you prefer your privacy with your romantic partner, feel free to rent a bike and go around the city at night.
It is the most magical time to explore the beautiful city of paris. Oo
The V-lib costs are reasonable and they do change with time. We can't prebook a V-lib bicycle tho so we would have to go there and book it.
There are other apps which gets us the electric scooters we need to get around town and this would be a good way to explore every little corner on Paris
Travel in the vintage way!
There are some really cool vintage French cars that we can still spot in the backstreets of Paris.
One such car is Citreon 2CV.
Cruise Canal Saint Martin:
Cruising through canal saint Martin can be very memorable with so many historical locations along the way.
Eat with App:
The eat with app can be used to book dinners with local hosts where the possibilities are endless!
Canals:
Many people think that canals only exist in Amsterdam and Venice but there are a few beautiful canals in paris
Canal saint Martin is one of the most famous canal in Paris and is almost 3 miles long and was constructed back in the 19th century to provide fresh water for the parisians
There are so many things one can do in and around these canals like taking a boat ride to exploring the bars, restaurants and the care surrounding the canal!
Catacombs of Paris: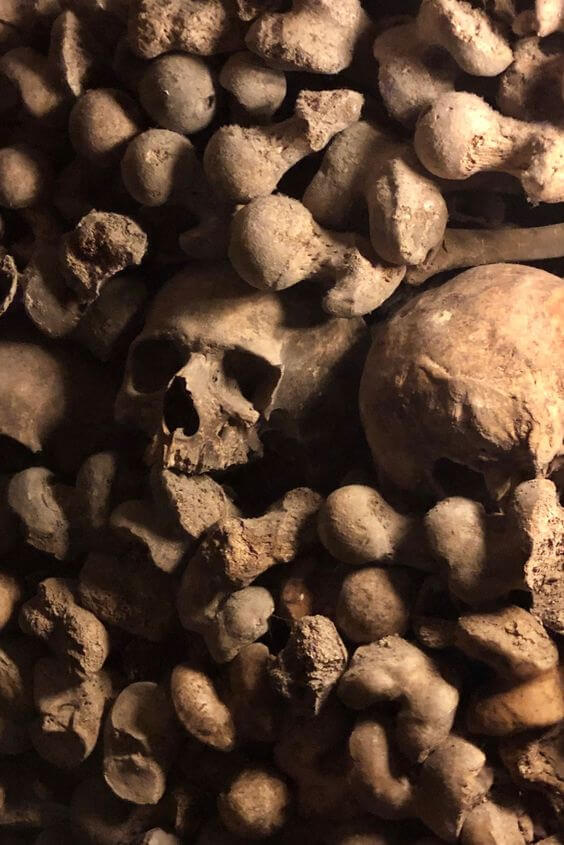 Catacombs of Paris are underground tunnels built during the 18th century. The dark shadow world of Paris is filled with cemeteries among other things which you should go there and experience!
I don't want to spoil it for it. This could very well be the most adventurous thing you do in paris
Book talks:
Book talks are something that a lot of Asians and Indiana and people from developing countries wouldn't have experienced in real life.
And if we are planning to visit Paris, this is something that should be on the to do list especially if the book talks available are in our interested genre.
Bastille Day Experience: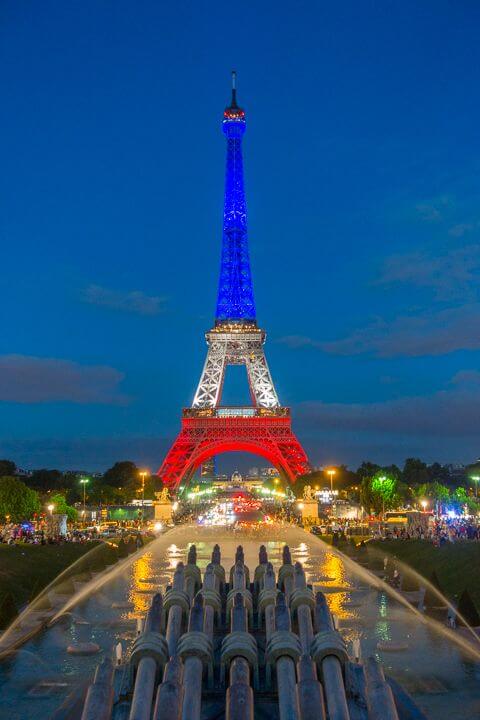 Try to visit Paris a few days before Bastille day to watch the parade and the fireworks by the eiffel tower!
There's so much that we can do on Bastille day!
Music experience:
Listen to the local musicians at the banks of siene:
The banks of the river siene will be flocked by tourists from all over the world and musicians often come here and play for the crowd.
Visit Europe's most famous antiques market:
Puces de Saint-Ouen, located in the northern part of Paris, is the most perfect place to take back any sovereigns.
Exploring this place is a memory that we would never forget!
Window Shopping:
Paris is known for its malls and shops loaded with fashion and so much more! Window shopping can get especially beautiful and really memorable before the christmas times in paris.
REASON : HISTORICAL PLACES: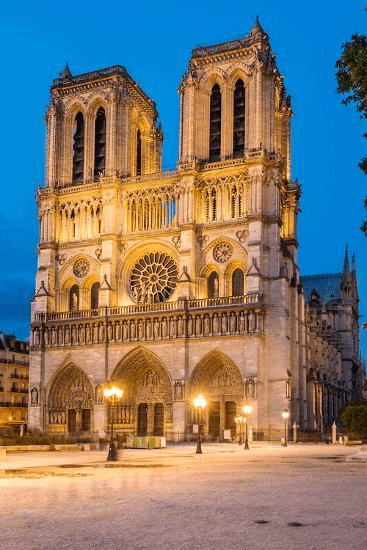 Notre Dame:
Notre Dame is a famous medieval cathedral located on the island in the center of Paris called ile de la cite
This place is heaven for people who love architectural details and beauty.
The place was completed back in 13th century but was damaged during the French Revolution and Napoleon used this cathedral to crown himself the emperor of the french
There's a nearby conciergerie : which is a medieval Royal Palace and prison!
Think about this for a trip filled with historical value!
Pere Lachaise cemetery:
This is the largest and the most visited cemetery in Europe. This is the resting place of so many world famous artists and writers like Oscar Wilde.
This funeral is over 100 acres big and has over 70,000 burial plots and is probably the most beautiful cemetery in the world!
REASON : BEAUTIFUL RESTAURANTS, CAFEs AND BAR'S
Paris is known for its unusual cafes and bars filled with good food, sweet pastries and such unusual bars.
Angelinas restaurant : Hot chocolate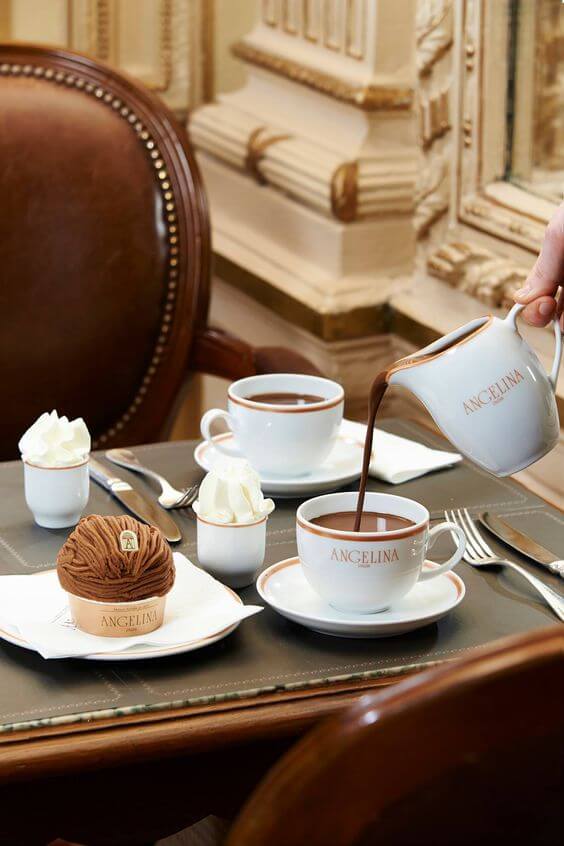 Want to go back 118 years into the past and explore Paris like it was back then?
Haha we can't travel time but here's a restaurant that's 118 years old and still resides in the same place
The hot chocolate here is said to be the best we can experience. But there's more to this restaurant than just hot chocolate. They serve breakfast, brunch or an afternoon tea!
Le Jules restaurant : Eiffel tower:
Alot of people aren't even aware of the fact that there are restaurants in the Eiffel tower.
The lunch in le jules restaurant is said to be a once in a lifetime memory!
Parisian Food Tour in 10 Tastings:
Want an insight into the parisian way of life? Take the food tours that are often held by the local enthusiasts.
I was born in Asia and I have to admit that I barely had any clue what was on the menu on these food tours!
"freshly baked baguettes, flaky buttery croissants, just-caught oysters, the sweetest macaroons, and more cheese than you can ever imagine are just a bite of what's on offer in the city"
La francaise:
The best way to explore 5 star French hotels is to go to a tea and a few cups of champagne and settle in for a few hours there in the beautiful setting!
Literally one has to enter through a washing machine door.
This is where we can order a cocktail from an ice bar in an iced glass
Little Red Door Paris
La recyclerie
Le comptoir general
Le dernier bar avant
La fin du monde
Alain Ducasse Au Plaza Athénée:
This 3 star restaurant looks very classy and beautiful inside and out.
The chefs there use only the best ingredients available that season so the full flavor potential is reached.
Restaurant Guy Savoy
Le muruce
REASON : POPULAR FOOD AND NATIVE FOOD:
Try the famous macarons at laduree or from some of the well known pastry shops
If you have never tried crepes, you are missing out on the proper Paris experience. Order one ag city crepes cafe or other unique creperie
Here are a few famous French pastry:
Creme Brulee
Souffle
Croissant
Profiterole
Mille feuille
If one seeks a more perfect experience, attend a cooking class!
---
AUTHOR SECTION
Written by Sai Subramaniam
Honestly, who doesn't love to travel? We have only one life and we must be so grateful to be living in such a beautiful planet! Exploring different countries and cultures and making experiences with people is the best part of living. Don't waste your life away imprisoned by jobs and responsibilities. Let go and travel the world!
Let me guide you in this journey through this planet!
RELATED BLOGS: