Tony Robbins has helped millions of people out of their mental health problems and sufferings. He came out of nothing and has been made a huge difference in this world.
He mastered the science of achievement and the art of fulfillment to an extent that no one has achieved before.
He is not a motivator but the "why" guy that people go to : to understand themselves.
Lets look into some of the lessons that he taught us in his life time:
TABLE OF CONTENT:
6 HUMAN NEEDS

CERTAINTY
VARIETY
SIGNIFICANCE
LOVE AND CONNECTION
GROWTH
CONTRIBUTION

LIFE ON YOUR TERMS | THE SCIENCE OF ACHIEVEMENT

FINDING THE RIGHT EMOTIONS
THREE DECISIONS THAT SHAPES OUR LIFE

LIFE ON YOUR TERMS | THE ART OF FULFILLMENT

GROWING AND GIVING IS THE WAY
EMOTIONS ARE EVERYTHING
MASTER INTIMATE RELATIONSHIPS

FINDING HAPPINESS WITHIN

DECISIONS | YOU CAN DECIDE TO BE HAPPY
DISAPPOINTMENTS = SADNESS DEBUNKED
TRADE APPRECIATION FOR EXPECTATIONS
6 HUMAN NEEDS :
Everybody has different goals and dreams but underneath it all, we are all the same.
We have some basic needs that drives us to do the things we do:
1) CERTAINTY/SECURITY:
A sense of certainty and security where we won't have to face the unknown that might cause us pain!
2) UNCERTAINTY/ VARIETY:
Without variety, we would totally feel dead inside!
This is exactly why people get bored of the routine in life. The "Rat's Race". Doing the same thing over and over makes us dead inside !
"A soul needs exploration"
3)SIGNIFICANCE
We all have that need for significance : The need to feel unique, special and important!
4)LOVE
The need to love and to be loved by someone. This is the foundation of family and romance and marriages. This is essential!
5)GROWTH
Whatever journey you are on, make sure the odds and the failures grows you as a person and not kill you.
6) CONTRIBUTION
To be able to give back to this world. To be able to contribute and serve and help people with the money and the knowledge that you have!
Now based in how you prioritize these needs you life would go in a certain way.
We would guess, love and significance would be the most common but you would be surprised on how people prioritize their needs and that's totally upto them!
But do you know your priorities? That's more important!
NOTE :
This social media world is actually messing up your need heirarchy.
Some people do not value significance naturally but because of our social media feeds, we live in a fake world where filters and made up captions dominate to make ourself feel good .
---
LIFE ON YOUR TERM'S :
THE SCIENCE OF ACHIEVEMENT
This skill helps you take the things that you envision and make it real!
To be able to get to your desires quicker, faster, better and easier!
The ability to manifest what you have come up with and make it real! Now that's something that all of us need!
Modelling what works would save you a decade! Learn from mentors and other people's mistakes!
FINDING THE RIGHT EMOTION MAKES ALL THE DIFFERENCE:
Let me ask you one simple question : "Have you failed to achieve something that you desire? Tell me why you failed to achieve that goal?"
Didn't have the time? Knowledge? Technology? Experience?
We all give these "lack of resources" as a reason for failing and this might be accurate!
But this is not the defining factor!
"You failed because you didn't have the right emotion!"

Emotion creates determination. Even if you didn't have the money or experience or time, if you are creative and determined enough you can get that goal done right?!
Dont believe me?
Read about Lance Armstrong! He is a cyclist who got testicular cancer. And he saw his dreams crumble in front of his eyes. Then after the cancer was cured, he had these strong emotional discipline inside him and he won!
He never won before the cancer but he won after it! All it takes is the right emotions to get to where you want to go!
THREE DECISIONS SHAPES YOUR LIFE:
In every situation in our life, we need to make three decisions:
Tony Robbins explains this by telling this story :
It was thanksgiving and his family was very poor. They didn't even have food to eat that night and someone came to the door with food to offer and his father refused. He let his ego in and yet the delivery man forced it and left the food in the table.
At this moment, his father was abusive and fighting with his mother and felt worthless.
Here's three decisions you need to make at every hard situation:
1)WHAT TO FOCUS ON:
His father focused on the fact that he was unable to provide for his family! And that was the cause of emotional trauma for the family
He could have focused on the fact that "There's food to eat!". Isn't that enough?
2) WHAT IS THE MEANING OF IT:
We get to make up the meaning of every situation we are in. And yet most of us choose the worst possible meaning right?
His father chose this meaning " I am worthless and I couldn't even feed my family"
The meaning he chose could have been "Stranger's care" And when you give such strong meanings to things, it produces emotions!
3) WHAT ARE YOU GOING TO DO ABOUT IT:
His father chose to leave him and his family behind!

Whereas this incident left a deep impact on Tony that he decided to help strangers like you and me. You see how one act of kindness multiplies? There would be no tony robbins if it isnt for that one incident in his life!

---
LIFE ON YOUR TERMS :
THE ART OF FULFILLMENT
The sad fact about life is " There are loads of people who have mastered the science of achievement and yet they still don't have an extraordinary lives.
From the outside (To us), ofcourse it looks like an extraordinary life with the beach house and the private jets and a beautiful family and exciting travel but on the inside some of them are miserable as hell.
So th second skill is the "ART OF FULFILLMENT"
To have an extraordinary life on your terms, you can't just be achieved, you have got to be fulfilled!
Making money is science. Having a good health is science. Fulfilment is not like that.. this is not science. It's an art.
Most people think, If I work hard and get there, I would finally be happy and fulfilled. But that's so not the case
" Success without fulfillment is the ultimate failure"

Example :
Robin Williamson was an world famous comedian. His life purpose was to make everyone laugh and he achieved that in level that he couldn't even have imagined. He had his own TV show! He made movies and won awards for it! He had a beautiful family!
Yet he hung himself to death!
The reason is , he made everyone else happy except himself. That is the ultimate failure.

NOTE :
This is about the last two needs : Growth and contribution!
You can only feel so much by yourself right?! But when you contribute and make people's lives better, you feel so much more. You become a part of something bigger than yourself!

GROWING AND GIVING IS THE WAY: SPIRITUAL HAPPINESS
Now growth depends on what you value and believe.
Whatever it is that you value, it must lead to you growing in it and then intimately giving it back to the world!
If you are growing, you feel alive, and if you are giving, you feel 10 times more alive!
And if someone can celebrate and give, that's everything! That's spiritual happiness!
EMOTIONS ARE EVERYTHING:
Let's say you got a ton of money, and you are famous and everybody love you with all their heart!
But if your primary emotions are just frustration and being pissed off
Then your life is pissed off and frustrated!
Doesn't matter if you have a private jet or a thousand villas and a billion dollars and a million followers.
Your life is not great!
So don't abuse your emotions! Don't just ignore and repress and run away from your emotions and feelings. Listen to them. Listen to your heart.. else we will never ever be happy.
MASTER INTIMATE RELATIONSHIPS:
"Intimate relationships are the place from which you get the most happiness and satisfaction in life and also the most pain"
So it is extremely important that we master it rather than just pushing it away or running from intimacy because we are scared of pain and rejection!
You just cannot have a full life going through your life alone or with a bunch of meaningless empty contacts.
---
HAPPINESS : FINDING IT INSIDE YOU
DECISIONS : YOU CAN DECIDE TO BE HAPPY:
Everyday, we make decisions based on the choices we have.
Decisions control your life. Not the conditions you are in.
Decisions on what to believe, do and give.
But here's what Tony Robbins states : " The most important decision you can make, no matter what happens in your life, you are going to live in a beautiful state. The decision to say that I am not going to suffer"
Suffering could be worry, anger or frustration or anything that could take you out of your beautiful state!
"YOU CAN END SUFFERING : By stop focusing on yourself and focus on something that you want to serve greater than yourself"
Your mission or your family , your children or your wife. You can get out of suffering in an instant!
---
DISAPPOINTMENTS = SAD LIFE | DEBUNKED
They say " Don't tie your happiness to your expectations"
But every time things don't go the way we planned, we do feel about sad atleast right?
This is what Tony says :
Life is short, if you only had a week to live , I bet you wouldn't allow yourself to suffer over little crap that makes you crazy normally.
You would probably spend time with the person you love, you would enjoy the sunset, the breeze, the smell of the air and possibly take in everything that you could!
You would be totally mindful in such a scenario.
So WHY WAIT?
Suffering is you obsessing about you. That you aren't good enough, done enough or if you are enough
END YOUR SUFFERING! Just decide to be in a beautiful state. Be aware of your suffering and decide to shift your focus to a beautiful state
Nobody knows what's going to happen in their lives, but no matter what happens, you can decide to have a great time!
Again : Ask yourself , if you only had a week to live, what would you focus on? Focus on that!
---
FINDING HAPPINESS INSIDE:
What is success? It's hitting an expectation right?
"Trade your expectations for appreciation. It's a whole new world instantly!"
If you can't appreciate and find escasy in this moment, being with your family or looking into your wife's eyes or listening to a friend, going on a run…
" if you can't find ecstasy now, more money, more people, more love, more business, more of anything is not going to give you more!"
If you can't do it here now, you cannot do it there when you got more.
Wealth is not money. One of the richest people in the world are the villagers who do not give a damn about the economy or what other people have got to say, and they are happy as fuck.
---
YOUR BODY MATTERS:
"You don't want to be the richest man in the graveyard"
Without your health, without your body, everything else is out the door. Nothing else matters if your health is bad!
If you have energy and if there's vitality and strength, it's going to show up in your relationships and your businesses and that's going to make a huge difference!
Don't take your health for granted!

---
KNOW WHAT MATTERS TO YOU:
"Most people mistake movement for achievement"
You can walk a thousand miles in the wrong direction or going in circle to feel busy and productive but at the end of the day, you are nowhere near where you want to be!
So, do you know where you "actually" want to be at? Do you really know what matters to you?
What are your values and priorities?Everyone measures themselves differently!
One person's success is another person's failure.
And the fact that we require social validation really messes it all up, doesn't it?
Some value success or significance and some people value love more, some people value certainty and others hate certainty.
Judgement is everywhere but all you need to do is be honest with yourself on what you value and fight for it!
---
DON'T BE TOO HARD ON YOURSELF : GIVE YOURSELF SOME TIME:
It's not easy out there in the real world.
Our brains are designed for survival and not to be happy. And hence no matter what we are after, we keep expecting alot from ourselves.
This put you in a cycle of worry and self doubt.

"People over-estimate what they can do in a year

But they underestimate what they can do in a decade"

There's time. There's always time. Don't be too hard in yourself.
Take a break and appreciate the little things in life. And with enough time, you shall get where you wanted to be!
Liked the article "Tony Robbins : Lessons learnt from him"?
Follow the digital hope for more!
---
AUTHOR SECTION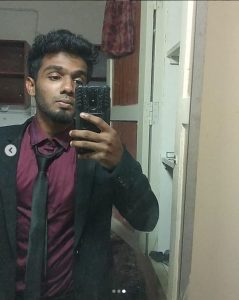 Written by Sai Subramaniam
Sai has over 4 years experience writing about mental health and productivity. He shares his thoughts about love, life and business in this blog. His goal is to help people become the best version of themselves and is guided by experts in the psychology and mental health field to help educate everyone about lifestyle and productivity