Overview:
I guess we can all agree when I say that "being stressed all the time can be very overwhelming."
Stress is our body's emotional reaction to the challenges in our life! Being stressed for a long period due to major life challenges can harm our health seriously!
Stress is the most important concern among high school students in the USA, and more than 80% of people feel stressed at work!
Are you one of them? Then, stick till the end to know how to manage stress at work!
I know! I know! The last thing you want right now is to overwhelm you with information that you already know.
If you are here because you have acute stress (stress that lasts for a short period) like :
A fight with your partner
Stressed because of exams/interviews
Stressed because of an upcoming event
Then skip the overview part, where we'll discuss more about stress.
If you are someone who's experiencing chronic stress where you have been feeling this way for a prolonged period (weeks or months)
How chronic stress affects our mind and body:
Mind:
Long-term stress increases the chances of getting serious mental health problems like anxiety and depression!
Have difficulty sleeping
Headaches
Social withdrawal and anxiety
Chances of getting addicted to drugs, smoking, and alcohol
Losing morality and being irritated easily!
Memory problems!
Losing self-confidence and getting a negative self-image
Stats check :
73% of people have reported that stress has affected their mental health!
43% of people state that their sleep is affected by heavy stress!
Body :
Fatigue and tiredness! (I have felt this)
Loss of sex drive
High blood pressure
Frequent Chest pains
Muscle pains as well because of constant stiffness
Stomach aches.
Stats check: Research states that 77% of people experience stress that affects their physical health.
The main causes of stress are :
Money related issues
Relationships
Family issues
Safety
So how do you understand that being stressed for prolonged periods can ruin both our mental and physical health for the worst? Like some of the issues mentioned would take a decade to get over. Right?
Imagine getting depressed, losing sex drive, and worsening our relationships with friends and family. Is anything worth losing everything that matters? (Mind, body and social life)
What are stress relief games, and how do they work?
Many people might have varying opinions about playing games and how it might shape one's mindset. Most parents wouldn't like their kids playing and being on their phones very often, right?
But there are many ways in which games can help reduce stress. But, unfortunately, sometimes games can be more draining than helping. Let's explore more about this.
Here are ways in which games help reduce stress :
Enjoyment and mindful state: When we are playing a game, we are fully immersed in that experience, and we most often do not think about anything else. You are in the present without worrying about the past or the future. Plus, you enjoy the game! This helps relieve stress.
Dopamine release: Whenever we play a game, dopamine (a neurotransmitter) is released in our brains, making us feel pleasure, and some people often relate it with happiness. This helps us cope with stress.
Overcoming challenges in-game: overcoming the challenges presented in the game will give us a sense of satisfaction. This is called the triumph circuit, and games hack them to make us feel good.
Achieving flow state: Flow state is the state that we usually reach in meditation where our mind is calm and is not bombarded with so many thoughts, which causes stress.
We activate our right brain / creative brain: Research has shown that stress levels significantly reduce after just 45 minutes of doing something creative like painting and art. Games that demand us to think creatively to build something do the same thing.
" Create something without worrying about its correctness": don't let the left brain (structured brain stress over it.
Games are the best way to sit back and build anything you wish and let your creative mind do its thing!
Social connection: Some people can get a sense of connectivity with the gaming community, which can help combat stress.
What are our thoughts on Violent video games?
Violent video games can help reduce stress to certain people who enjoy that fast-paced, high challenging Environment.

People are more likely to get their anger out while playing violent games.

We should also note that violent games are not for everyone. Some people do not prefer gaming under pressure and can cause frustration if they feel they are not competent enough to overcome hard challenges!
Games that help relieve stress :
So let's jump into and explore all the games that could relieve stress.
Simple games
Angry birds :
Anyone from this generation would have played angry birds at least once in their life! 
It's a simple game where one can aim and choose the birds at the pigs. Each entry bird will have a specific skill to destroy the obstacles!
Fishing life :
This is a very simple game and will be an enormous stress buster! Dive into the life of fishing with your dad, and the music is just so relaxing with the waves and the scenes. 
The game quotes, " Fishing is to heal your heart."
Internet connection is not required for this game.
One can see the sunset and moonrise, and the game progresses.
The whole concept is to catch fish, sell it in the market, and eventually upgrade your boat and fishing rod to catch sharks and whales!
Sounds fun, right?
It had a 4-star rating in the app store with many good reviews. So check it out to relieve some stress from your life!
Candy Crush Saga :
Candy Crush is probably the most popular casual puzzle game to get our minds off things. 
It's so popular that my mom plays it often during her work hours to let go of some stress!
You'll get a sense of achievement when you go up the leaderboard which would release dopamine to cope with the stress in your life! One can play against each other as well in this game. Do explore it!
Alto's adventure:
What the game is about: This is a running game where the figure runs down deserts and climbs walls. This is like exploring the ancient ruins of cities.
There will be a lot of goals, features, and characters to explore. There are many modes to explore in the game, too, for the different mindsets one might have.
I recommend the Zen mode for stress relief, where a person can play the game in a much more relaxed phase.
Fruit Ninja:
All of us would have experienced fruit ninja at some point in the last few years. It's one of the most popular simple games, and it does get us immersed enough to relieve some stress. 
It's just about a ninja (you) cutting fruits and avoiding bombs. We can upgrade our products and change dojos as well. If you are new to this, you should give this a try!
Neko Atsumo: Kitty Collector:
Neko Atsumo: Kitty Collecto App download
When I first heard what the game was about I was shocked that such games existed, but this game is very popular!! 
You'll be given a common place like a park or a garden, and all you have to do is put things and craft the place to attract cats. That's all.
Set up the place and leave, and it would attract cats. Some cats would bring and leave fish for you, which you can collect to purchase things and make the place better!
This game is a paradise for cat lovers as we get to see more than 50 varieties of cats here!
Do download and enjoy this game if you are a car lover.
Creative games
Cats are cute :
Do you like cats? Then this game can be satisfying for you! 
One can create hearts by petting and playing with cats!
It's like a city builder for cats which starts with you having one cat and a house generating a few fish. Collect these fishes and cat grasses to become friends with new cats.
You can decorate the buildings and build your cat village!
Features :
Rated over 4.6
Many positive reviews!
Size 64MB
Ads are not very intrusive
Mini metro :
Mini metro allows you to create your metro system for the city with the given resources. 
This game comes at the cost of around Rs. 90 but has over 56,000 reviews with an overall rating of 4.5.
They have over two dozen real cities to test your ability to plan, and it tests your creativity and activates your right-side brain, which reduces the level of stress hormones you have.
The game doesn't connect with Bluetooth headphones, so beware of that!
The app has 10 Million plus downloads and is quite heavy with 150MB.
Piano tiles 2:
I used to love this game back in the day. This app version has the latest songs, so the games are more fun and musical. 
More than anything, this game stimulates your brain a lot, and you will feel smarter and sharper as you progress through levels!
And the chances of you getting addicted are also very less! What else can we ask for!
The piano Tile 3 app has a collection of the best piano solo hits of all time and comes with many graphics!
Super Mario run :
Super Mario is my all-time favorite. I remember playing it on PC, playstations, and now on mobiles! 
This is a cool game with 8 different worlds of plains, ghost houses, caverns, airships castles with three levels for each, and battle to rescue your princess
This game has 10 crore plus downloads!
85MB
The overall rating is 3.4 because this game isn't equivalent to the original Mario game!
Here's a list of other top creative games one can explore to reduce stress
Minecraft, 5 crore downloads, 4-star review
Tattoo maker :1 crore downloadsdownloads, 3.9-star reviews
Pottery master Ceramic Art, 1 crore downloads, 3.9-star reviews
Cross fingers,
Finger paint magic
Impossible draw
Monument Valley
Puzzle games:
Art Puzzle: Relaxing Art Games:
App download link : Art Puzzle
This puzzle is designed for relaxation and offers the ultimate aesthetic experience! 
It has alot of really beautiful imagery in the form of a puzzle. In addition, one can win daily challenges and complete seasonal events.
The review section is filled with people commenting about how relaxing and peaceful the game is.
Paint by number coloring game :
Big fan of art and painting? Then this is the perfect game for you. 
There will be a coloring palette with numbers in them. Choose the color palette number you would like to use for a particular cell.
This game has over 10 crore downloads with over 4.4-star ratings!
In addition to all this, the app has over 12,000 pictures to color.
Thief Puzzle: Can you steal it?
One would have to find different ways to steal things in the game. Every level will have different situations where you would have to think differently to crack the puzzle! 
This is a good way to train your logic, Intelligence, and problem-solving skills!
There's also a humorous aspect to the game that you'll love!
Has over 5 crore views
4-star reviews
Has a size of 85MB
Blockudu: block puzzle game :
Blockudu is a unique combination of sudoku and block puzzle games! 
The game has a 9*9 block puzzle board. Match blocks to complete lines and cubes to get them removed. Interesting right?
Do check them out!
The game has over 5 crore downloads with around 4.3-star reviews. The size is 52MB
Cryptogram Puzzle Quotes :
Can you figure out the pattern behind every cryptogram puzzle? Then, of course, every time you solve a puzzle, you will be rewarded with a motivational quote without any political or religious bias. 
This is a way to use your creativity and get a bit of motivation!
You can play this with your friends as well!
The game has 10 lakhs plus downloads with 4.6-star reviews!
Chessplode:
Chessplode is a really fun way to play chess, and the important rule in this game is when you capture your opponent's piece, the whole row will explode unless the king is in that row. 
Sounds so fun right?
One shouldn't have several pieces in the same line, and unlike the actual chess game, the king will be the one defending your other pieces.
This is a multiplayer game and a really good way to have fun with your friends
Players can send emojis to express the way they feel or to taunt their opponents
Comes with various color theme options, and you can practice with ziri!
Calm :
The app calm comes with many features to help you calm down and rid your anxiety and stress. However, I love this app's breathing exercise feature!
The app has over 1 crore downloads with over 4.2-star reviews!
This app helps people learn how to meditate and use meditation for various aspects of their lives!
It has many topics too for you to explore!
Topics include:
* Calming Anxiety
* Managing Stress
* Deep Sleep
* Focus and Concentration
* Relationships
* Breaking Habits
* Happiness
* Gratitude
* Self-Esteem
* Loving-Kindness
* Forgiveness
* Non-judgement
* Commuting to work or school
* Mindfulness at College
* Mindfulness at Work
* Walking meditation
* Calm Kids
* Body Scan
App features :
New daily meditations
Sleep stories
Music
Movements
Masterclasses
Soundscapes!
Mindfulness meditation with Petit BamBou:
This is another free mindfulness and meditation app that helps people explore and understand the advantages of meditation and how it helps people cope with day-to-day tasks. 
Unlike some of its competitors, a wide range of free content is available!
Discovery sessions
Guided meditations
Daily meditations
Animated stories!
There are so many themes for these meditations. This doesn't just help with coping with stress but also all other aspects of your life.
The app has over 50 lakh plus downloads with 4.6-star ratings!
Here are some other games for you to explore as well :
Relaxing rhythms: Wild Divine
Muse
Champions of the shanga
Stop breathe and think
Mind ease
Games you personally like!
Even though I suggested so many games up here for you to explore, none of these games might sound exciting or fun to play for some people.
So you could always turn to the games that you love. And please do go above and beyond and explore games that aren't on your mobile!
Your mobile phones can be a major source of stress and anxiety too!
Even when you play games to cope with your stress, you will be bombarded by endless notifications from social media, emails, and other messaging apps, which adds to your stress!
How phones can cause stress :
Being involved continuously with the constant influx of information from your mobile: escape from your feelings and thoughts!
A constant state of alertness: Having our phones in our hands all the time puts us all in a constant state of alertness which can be a major stress factor!
Phones make it hard for us to relax!
Quick tips to combat stress from mobile phones :
Turn off notifications and alerts from social media and messaging apps unless related to your profession.
Take a tech break one hour before going to bed. If one hour is practically impossible, try at least 15 mins!
Set time limits of usages for certain apps.
Wake up and have a morning routine that doesn't involve your phone. Wait at least 15 mins before you open your phones in the morning.
Here are some stats about phone related addictions and mental health :
Kids who use their phones for more than 4-5 hours per day are 71% more likely ( when compared to kids who use them for less than one hour) to exhibit suicide-related risk factors!
41% of teens feel overwhelmed by the number of notifications they receive per day
Disadvantages of using games to deal with stress :
Emotional suppression/ Escapism:
Gaming is often viewed as an escape from this world. However, the problems and challenges causing the stress don't go away. The negative people have nowhere to go and hence stay suppressed within, which can cause further mental and physical health problems.
Emotional suppression causes anger problems: Since gamers suppress their negative emotions too much, the part of the brain responsible for learning from these negative emotions slows down and even stops working for some people. So they find it hard to learn from pain. And trust me, pain is the biggest teacher in life!

When gamers find it hard to learn, they get more frustrated and angry and hence get anger issues.
Alexithymia: this is the definition of being out of touch with your own emotions. What are we if we don't know what we feel or how we feel about ourselves and life?
Some people call this the "cold-hearted nature," Where people don't react to events like they are supposed to. Gamers sometimes misinterpret this and assume that their emotions no longer control them. But the truth is, they wouldn't know when these emotions impact their behavior.
Toxicity in gamers: Every gamer sometimes loses in their games, and this failure often triggers their negative emotions about their life that they are running away from. So they try to protect themselves from all these raging negative emotions with a protective mechanism (ego) and blame their teammate! 

They then eventually adapt the same mechanism to run away from real-life problems by blaming others.
RELATED BLOG : How to stop feeling bad?
Game Addiction :
You are the one who needs to determine whether you are gaming just to unwind or using it as a form of escapism.
The coping mechanism can become a dependency if we aren't careful!
Here's a horrible fact :
After a while, even games don't help cope with stress and anxiety! They stop being fun with prolonged use.
So, try not to overdo it.
How do I know if I am addicted to games?
If your habit starts affecting other areas of life, if gaming causes problems in your life, then you are addicted.
Do these things:
Try stopping and see how you cope without games
Now that we understand that there are drawbacks to playing games and using mobiles, let's also explore other ways in which one could cope with stress :
Other Activities to Cope with Stress :

Music:
I have been using music to cope with stress for over 20 years. I remember how I used to take 10-minute breaks between my study sessions to lay in bed, listen to my favorite songs, and get back up refreshed.
How does music helps reduce stress?
It's been proven that music would reduce our cortisol levels significantly.
Music lowers our heart rates as well!
Helps relieve serious mental health problems: Music also helps reduce some of the serious mental health problems like depression, anxiety, and Alzheimer's disease.
Reduced pain: music has helped people relieve pain in the postoperative period by reducing stress!
Music therapy: purposeful interaction with music is called music therapy. It involves goal-oriented music playing, listening, and composing!

77% of people in a survey preferred music therapy over listening to music independently.
Stats :
I guess everyone knows this trick because, on average, people listen to 18 hours of music per week!
Reduced burnout at work: People have reported fewer burnouts and lower stress when they listen to 30 minutes of music during their work every day!
Improves sleep: 62% of respondents from a survey have stated that music helps them fall asleep.
Pets:
If you don't have a pet, get one right now! Pets add so much happiness, charm, and purpose to your life. If you have ever had a pet, you would agree with me right now!
So how can pets help relieve stress?
Letting your dog or cat release oxytocin will make you feel happy.
Playing with your pet can be a really fun activity too, and it takes your mind off everything else.
Decreased level of cortisol and blood pressure
Increased mindfulness: Attention, intention, compassion, and awareness are key for mindfulness. These are all the things that pets have to offer!
Reduced anxiety: animals offer unconditional acceptance and a comforting environment which helps reduce stress significantly!
Social support/company
Pets are better than people in stressful situations :
Mind-Blowing facts and stats:
Dogs have helped children with ADHD to focus better! But also helped them be socially better communicators and sharers!
Caring for animals helped teens with diabetes better deal with their disease.
Nursing home residents felt much less lonely when they were visited by dogs alone when compared to being visited by dogs and people!
Laughing:
Who doesn't like laughing? We laugh in all of our happy moments. Laughing is an expression of happiness. Right?
It's a no-brainer that laughing relieves stress, but how do we get to laugh when we are already stressed out?
Hang out with your friends!
Watch stand-up comedy!
Watch comedy shows
Follow funny meme accounts!
Think about the happy and funny moments in your life that make you laugh at any moment!
Listening to funny podcasts
Read a funny book!
How does laughing help reduce stress?
Laughing reduces stress hormones.
It improves your mood.
Increases Endorphins which is a feel-good hormone.
Strengthens social circle which reduces stress
Stop distressing emotions: You won't have any distressing emotions like anger or sadness when you are laughing.
Shifts perspective: Laughing helps shift perspective and helps you see situations in a much lighter sense, reducing stress and solving the problem.
Shocking facts and stats :
A study in Norway has revealed that people with a strong sense of humor will outlive those who don't laugh as much!
Running/ working out.
If you are a runner like me, you know that it always feels good after a good run. Does running help with stress, though?
Most people might feel mentally strained when stressed and might not feel like going for a run!
But do try that next time because running does help with reducing stress!
Ways in which running can help relieve stress :
Endorphins and serotonin are released: This helps improve your overall mood
Social connection: Reduces the feeling of isolation and loneliness.
Endocannabinoids are released: A substance similar to cannabis released in your body: Reduces stress significantly!
Blood circulation to the brain increases!
Helps you sleep well.
Gives you a break you need from the phone, work, and the rest of the world.
Surprising stats and facts about running!
Running improves your memory and your ability to learn new things!
53% of adults stated they feel good after an exercise and 30% say that they feel less stressed after it
43% of adults state that they use exercise to manage their stress.
37% of teenagers state that they exercise particularly to manage stress!
68% of teenagers use walking to manage their stress.
Don't skip exercising because you are stressed!
Take a hot bath :
Do you enjoy taking a hot bath? A lot of people do, and for a good reason too!
How do hot baths help relieve stress?
Hot baths help keep the muscles of your body loose, which often relieves the symptoms of stress.
Provides physical comfort and contentment
Taking a hot bath at night will improve your sleep
People who bathed frequently felt good about themselves and less lonely! Source
Shocking facts and stats about hot baths:
Alina leary, diagnosed with Ehlers Danos, a connective tissue disease, has been using hot water baths whenever she gets painful flare-ups.
Did you know that regular hot baths will improve insulin sensitivity and help manage diabetes?
Avoid using hot baths to cope with stress if you have these problems.
Heart disease
Pregnancy
Skin injuries
Low blood pressure
UTIs
Meditate:
Meditation has so many benefits, and we have heard about it throughout our lives.
How can meditation help relieve stress?
Better perspective to tackle stress-related problems
Increases our patience and tolerance
Reduces the amount of cortisol produced
Blood pressure is normalized
The mind clears – the information overload that often causes stress
Gives us the ability to face tough situations without having to run away from them or get stressed out about it.
Helps you calm your mind and relax!
Shocking stats and facts about meditation :
Over 300-500 million people meditate every single day! 
Meditation can increase your productivity by 120%
Meditation helped reduce stress by 14% over 10 days! 
The value of the global meditation market will reach around 9 billion dollars by 2027
Meditation has helped relieve depression relapses by around 12%! 
RELATED BLOG : Gratitude List : List of things to be grateful for
Have sex!
I know what you are thinking!! Of course, sex helps relieve stress! Orgasms are so satisfying and will improve your mood and strengthen the bond you have with your partner.
How does sex helps relieve stress?
Lowers blood pressure
Lowers heart rates
Reduces the cortisol levels
Being touched improves emotional well being as a whole
Acts as a social outlet to manage stress
Endorphins are released, which is a feel-good harmony
Acts as an exercise as well which in turn has a lot of stress management benefits
Stats :
Researchers found that women who have orgasms during sex have much greater mood and are less stressed 

These results weren't found when they didn't have a partner. 
RELATED BLOG : Relationship Building Activities
Here are other activities that you can potentially explore:
Sports
Gardening
Cleaning 
Going on Mini vacations
Reading books 
Go for a walk
Doodling
Progressive muscle relaxation techniques
Eating healthier 
Reduce your caffeine intake
Yoga
Spending time with nature
Deep breathing techniques
Guided imagination: Visualize your perfect place/ memory
Learn to be grateful
AUTHOR SECTION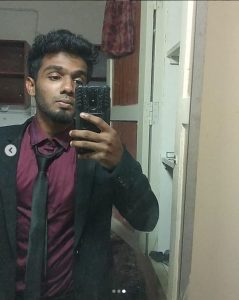 Written by Sai Subramaniam
Sai has over 4 years experience writing about mental health and productivity. He shares his thoughts about love, life and business in this blog. His goal is to help people become the best version of themselves and is guided by experts in the psychology and mental health field to help educate everyone about lifestyle and productivity